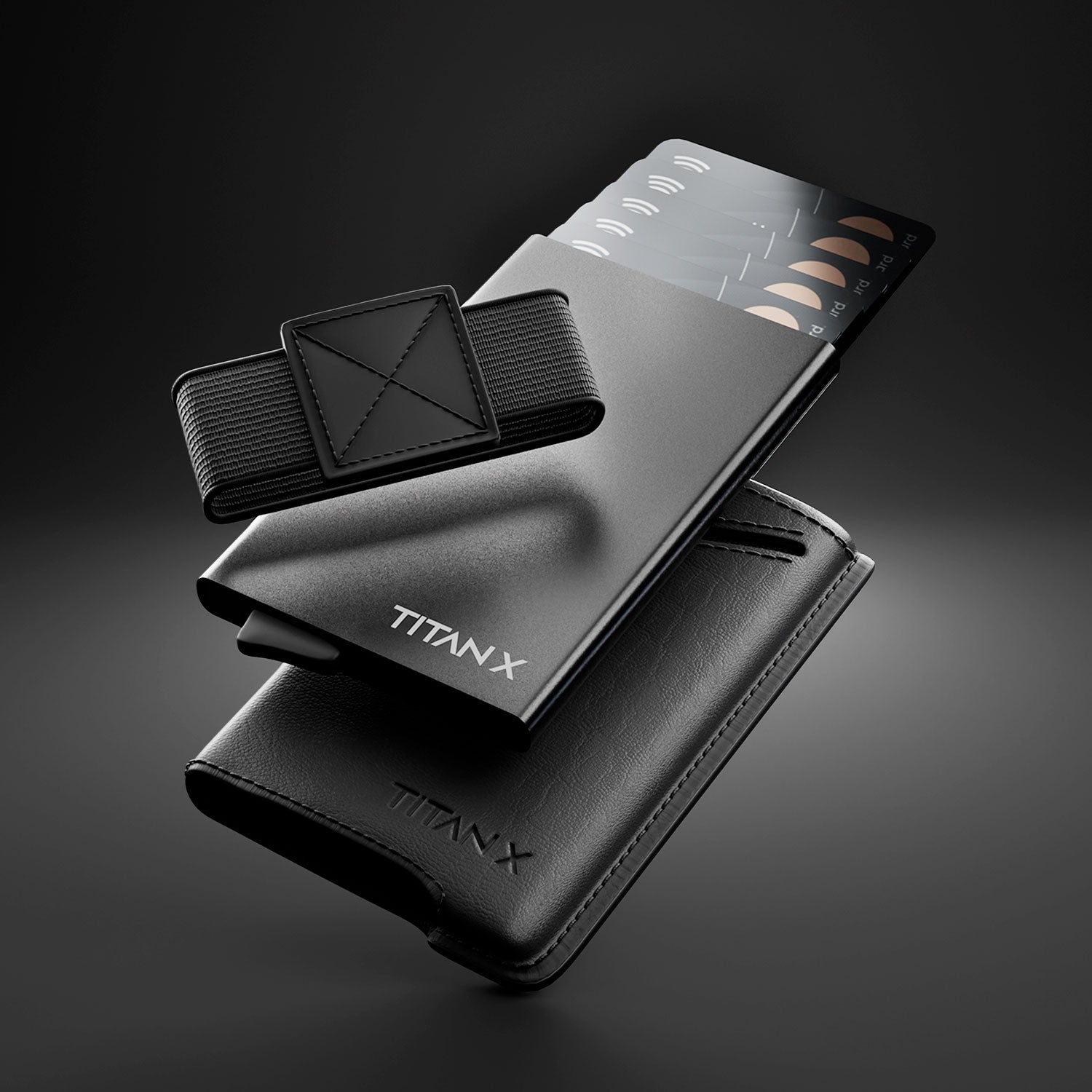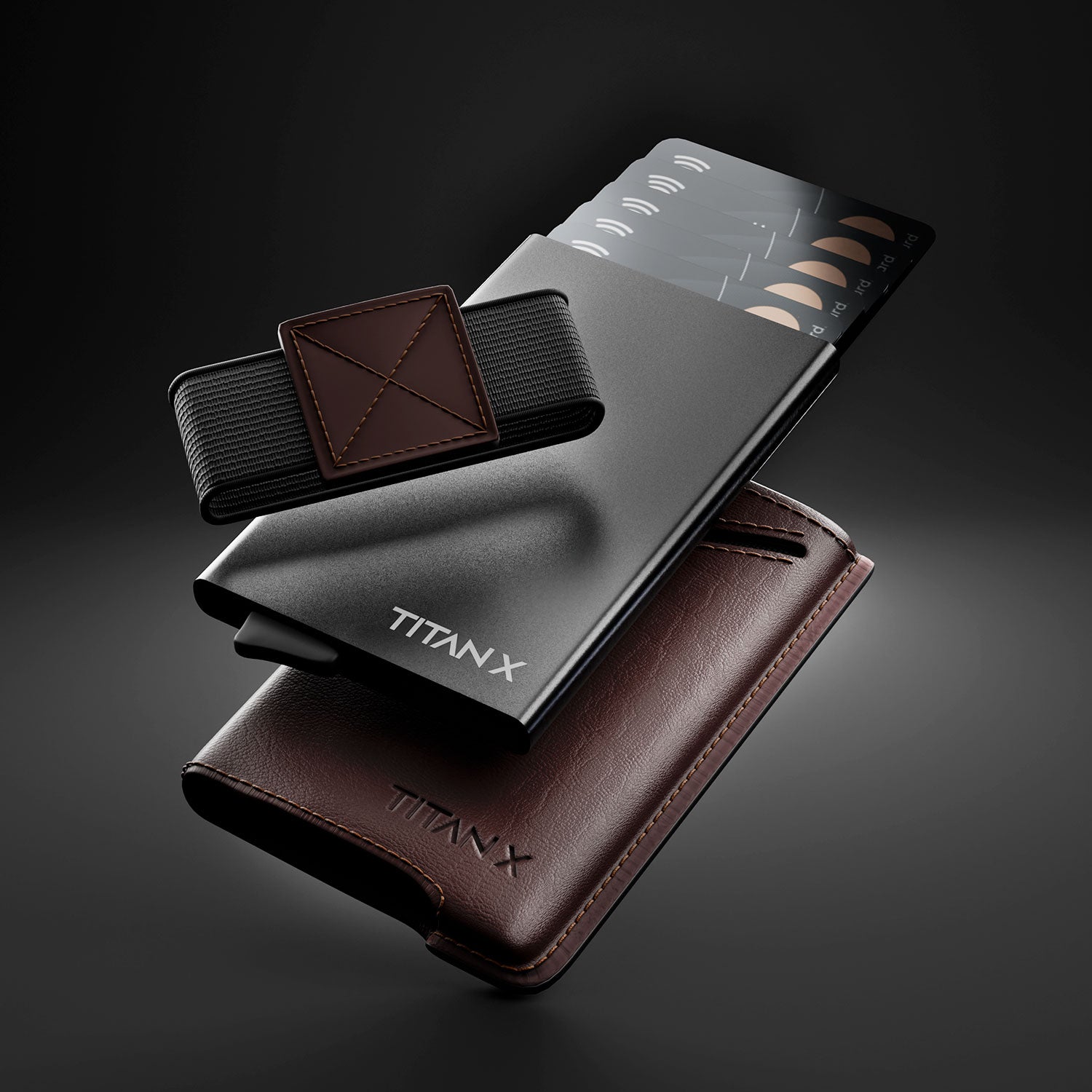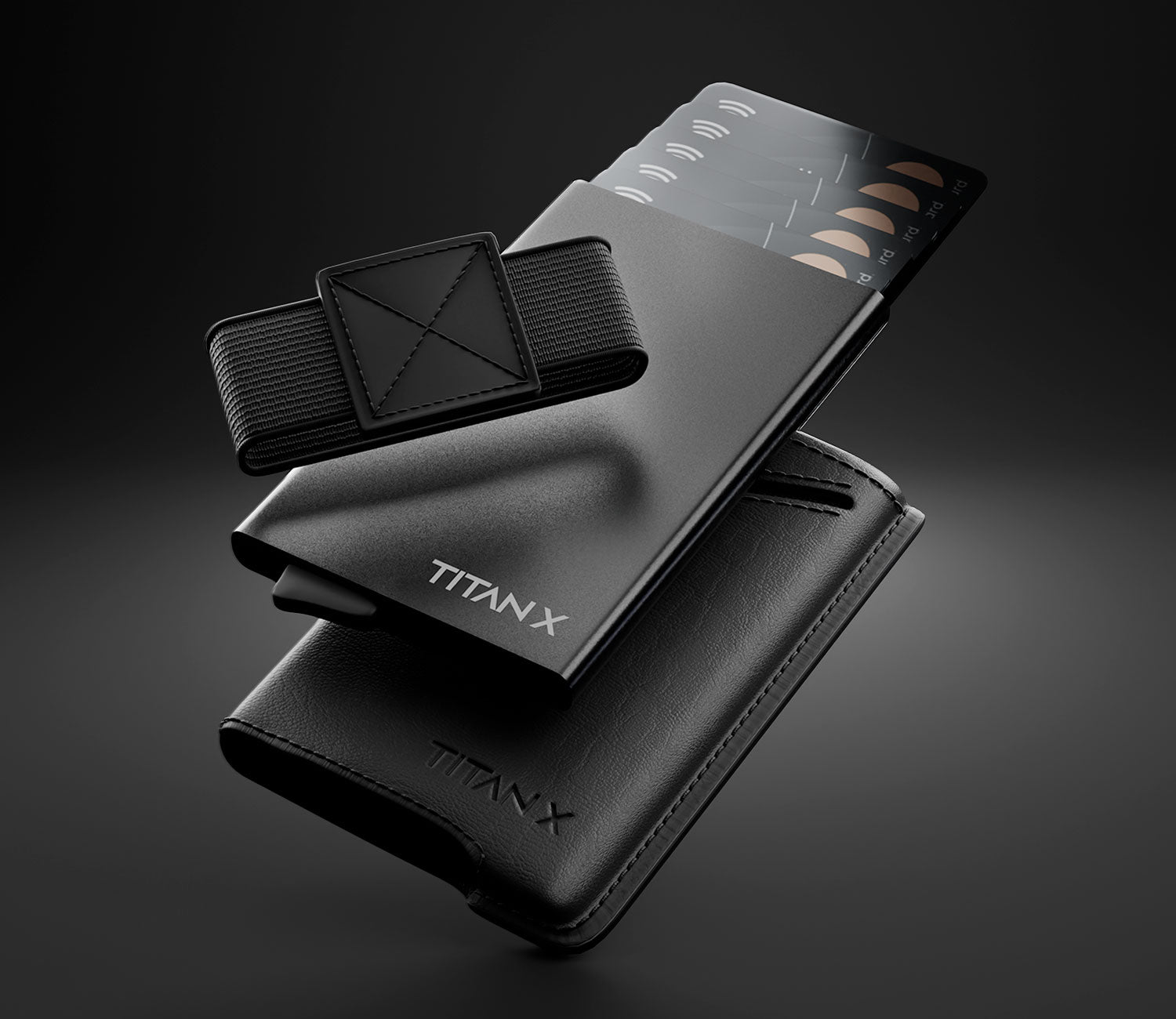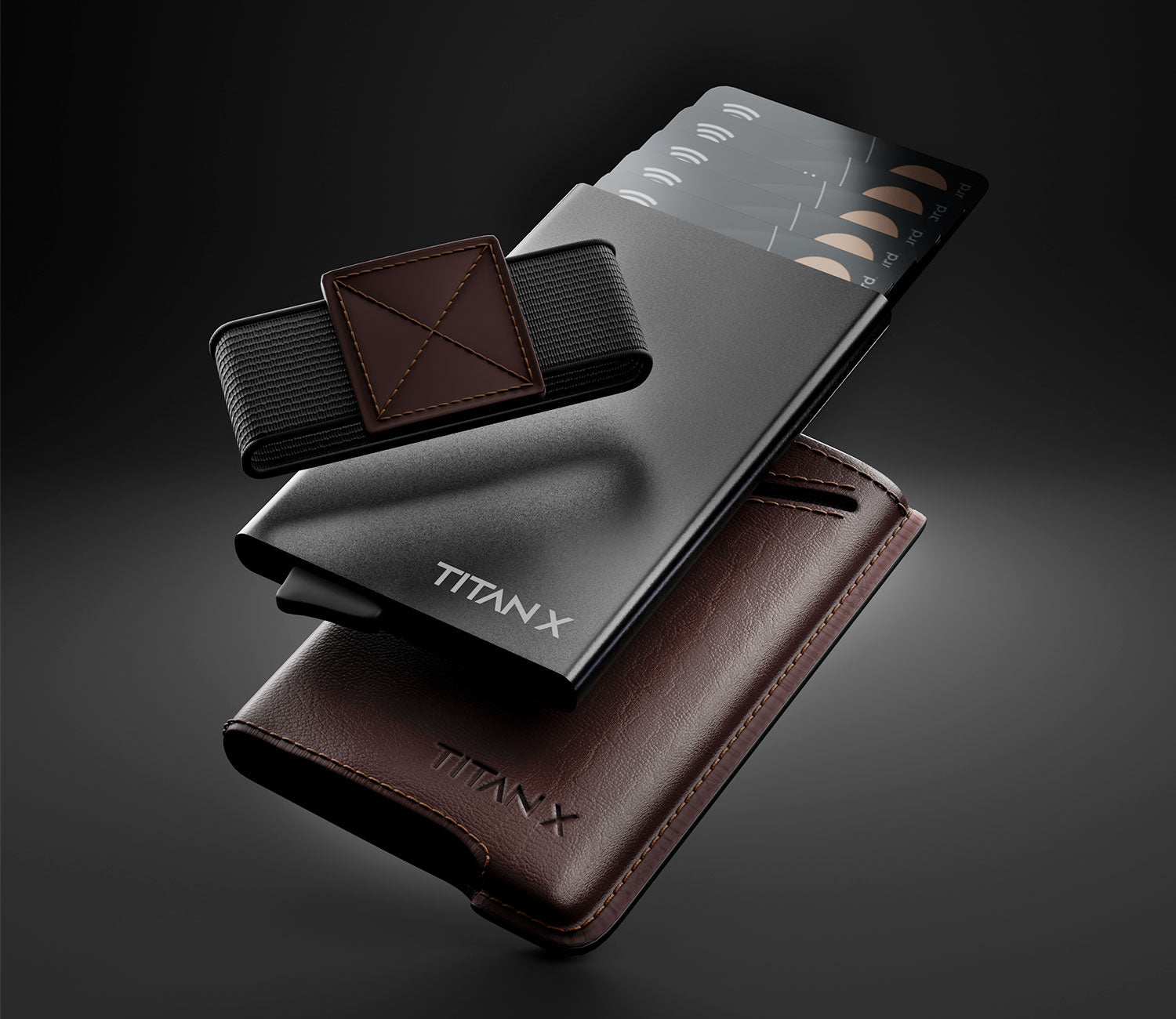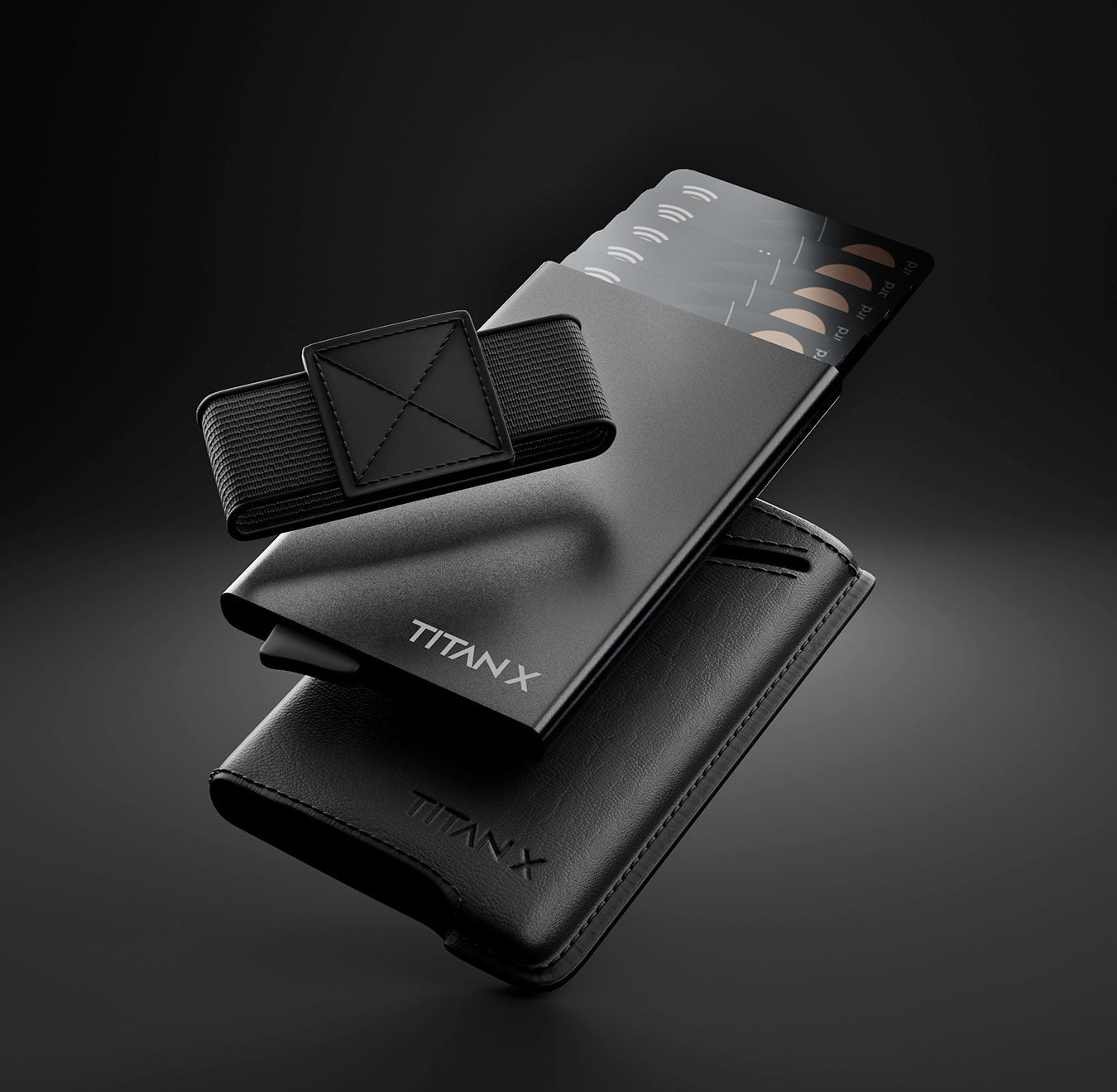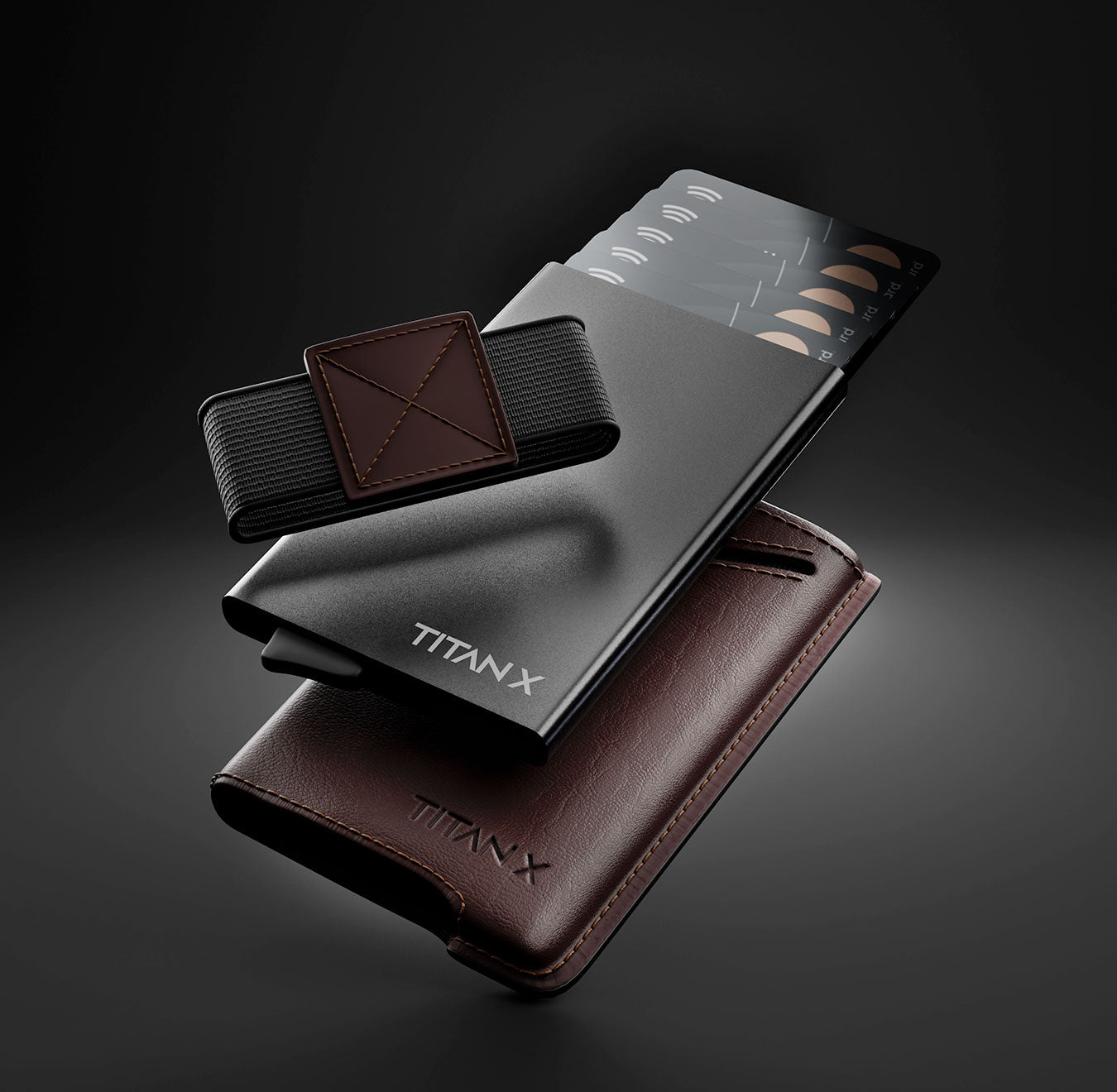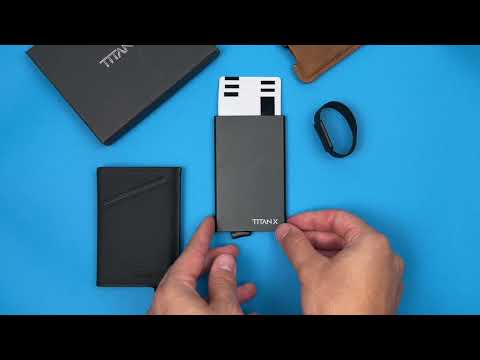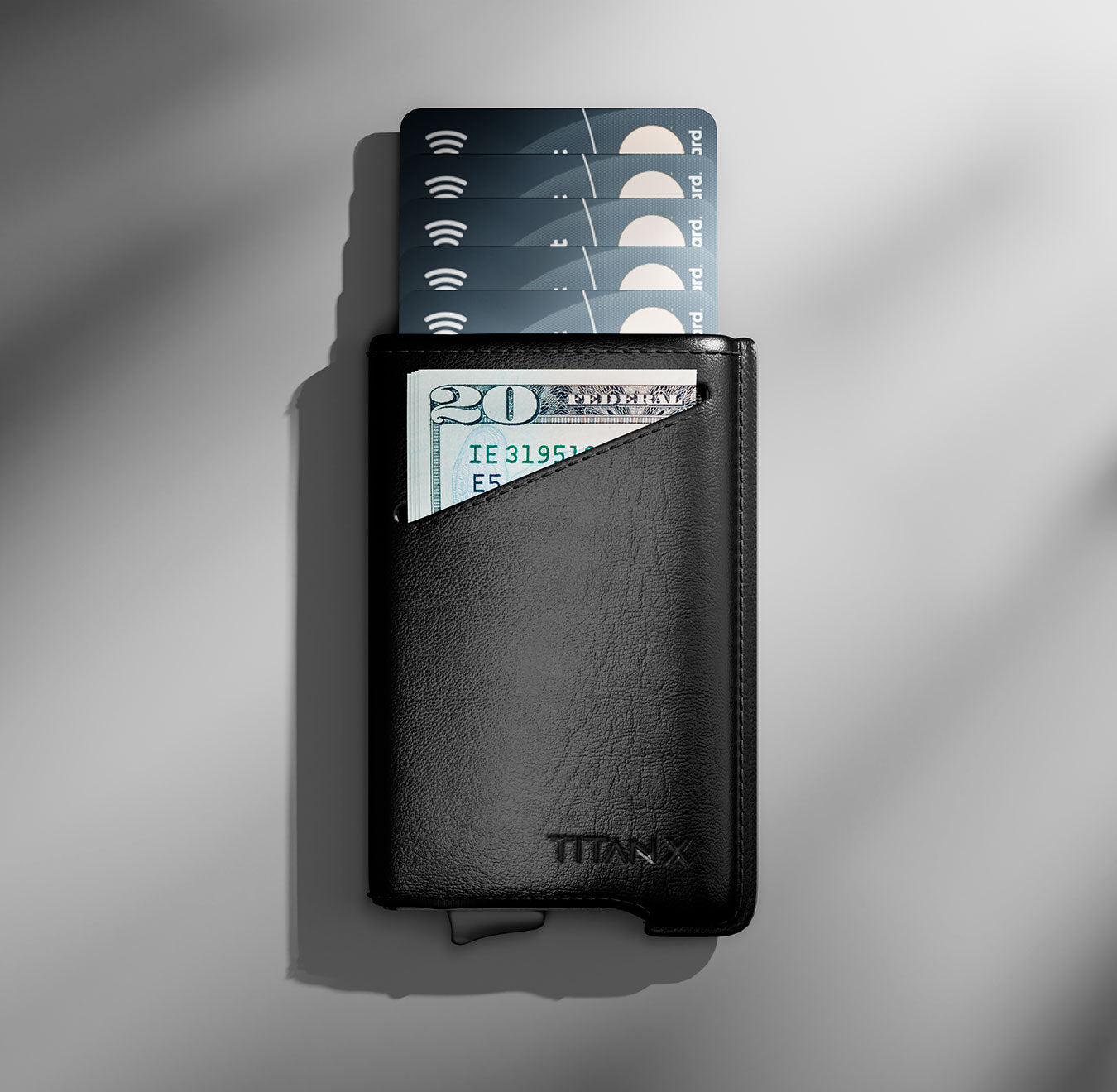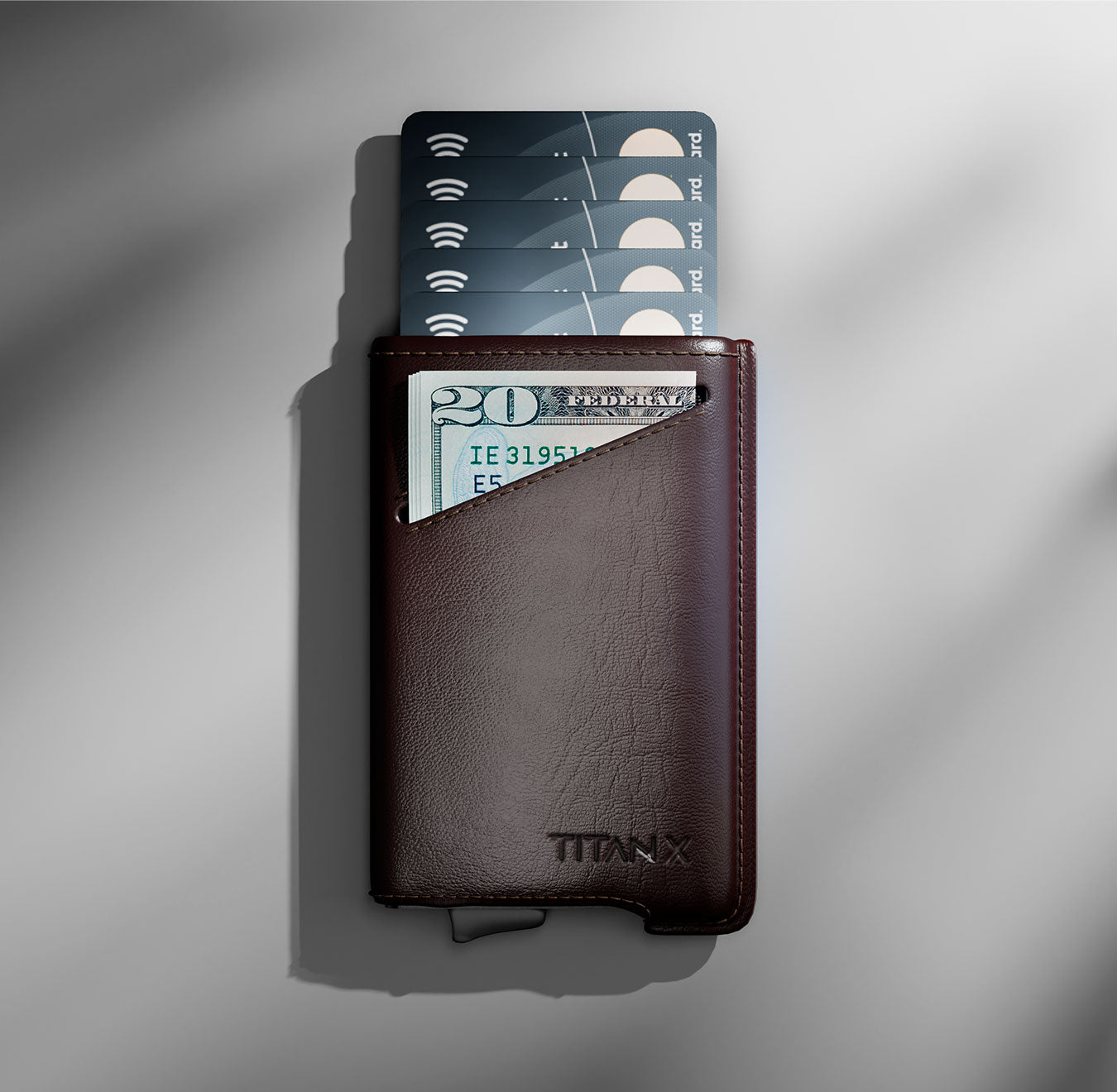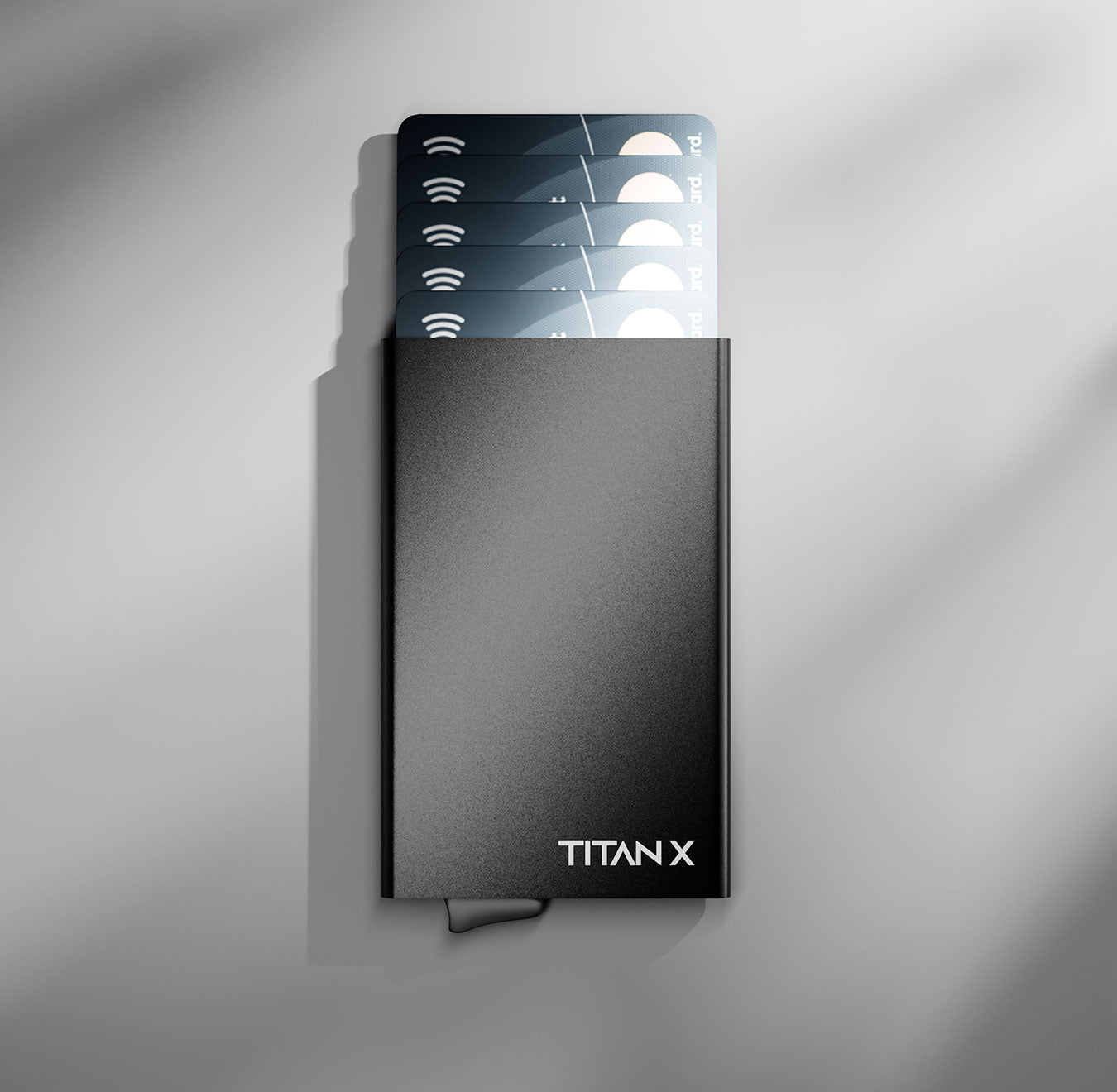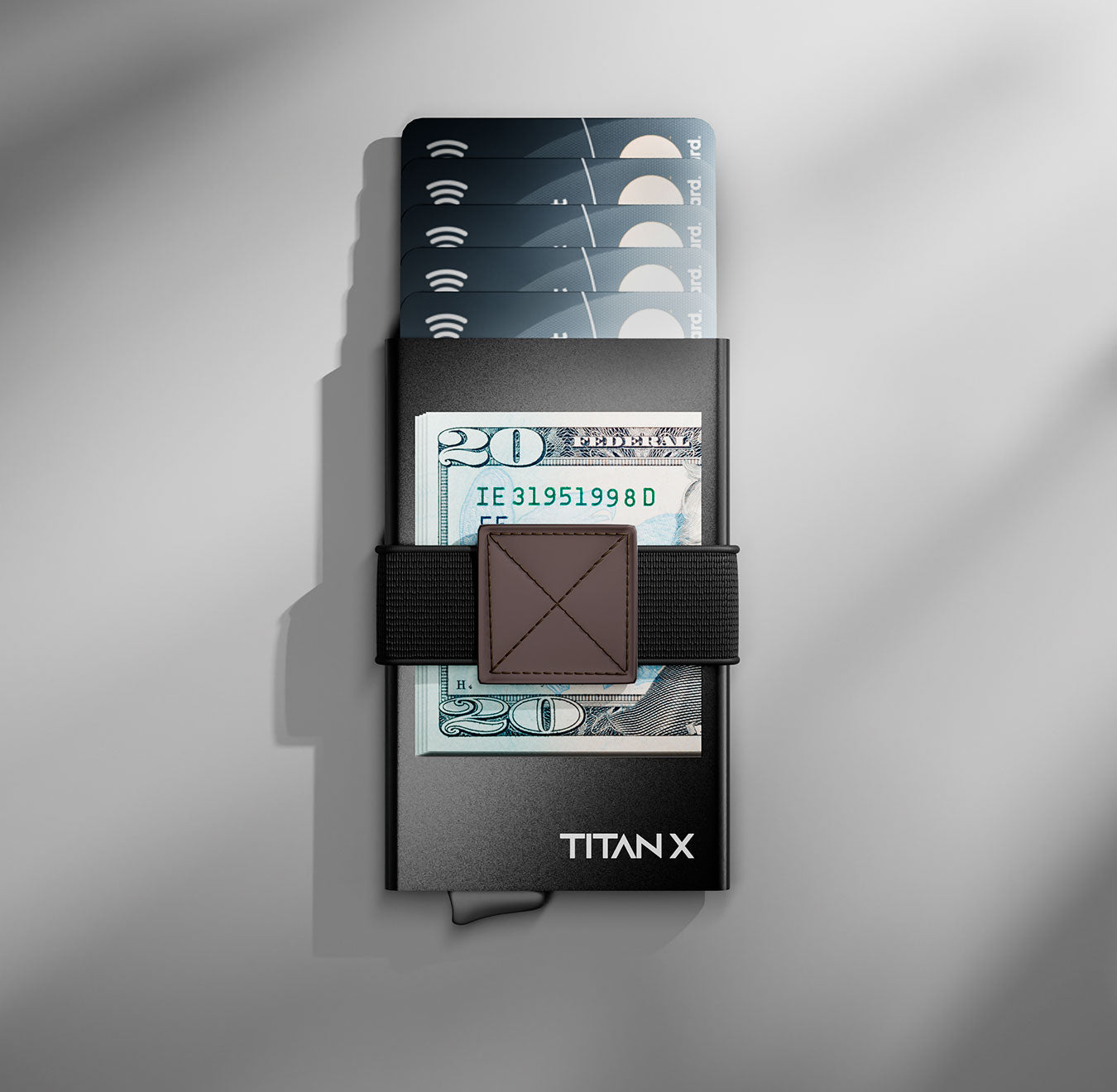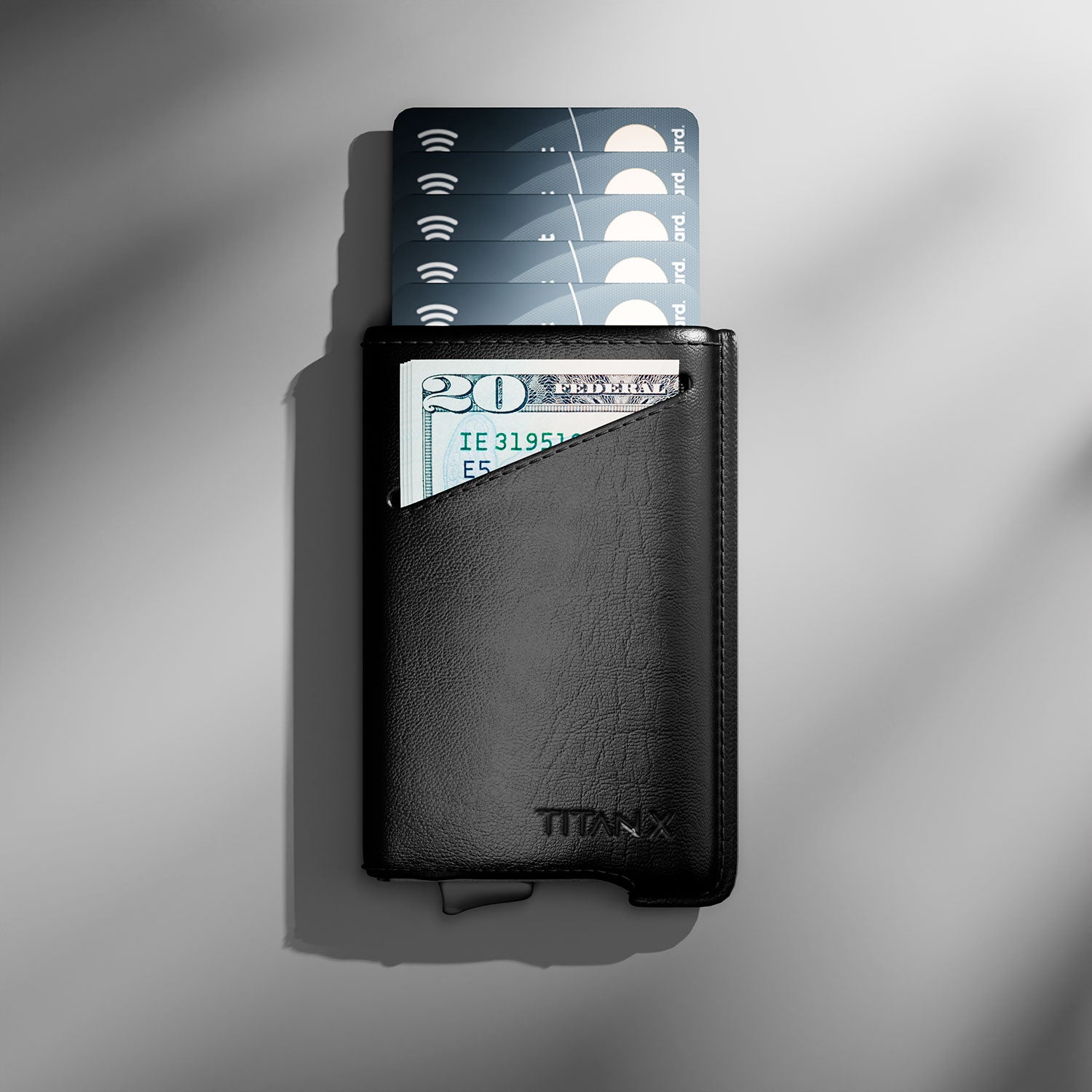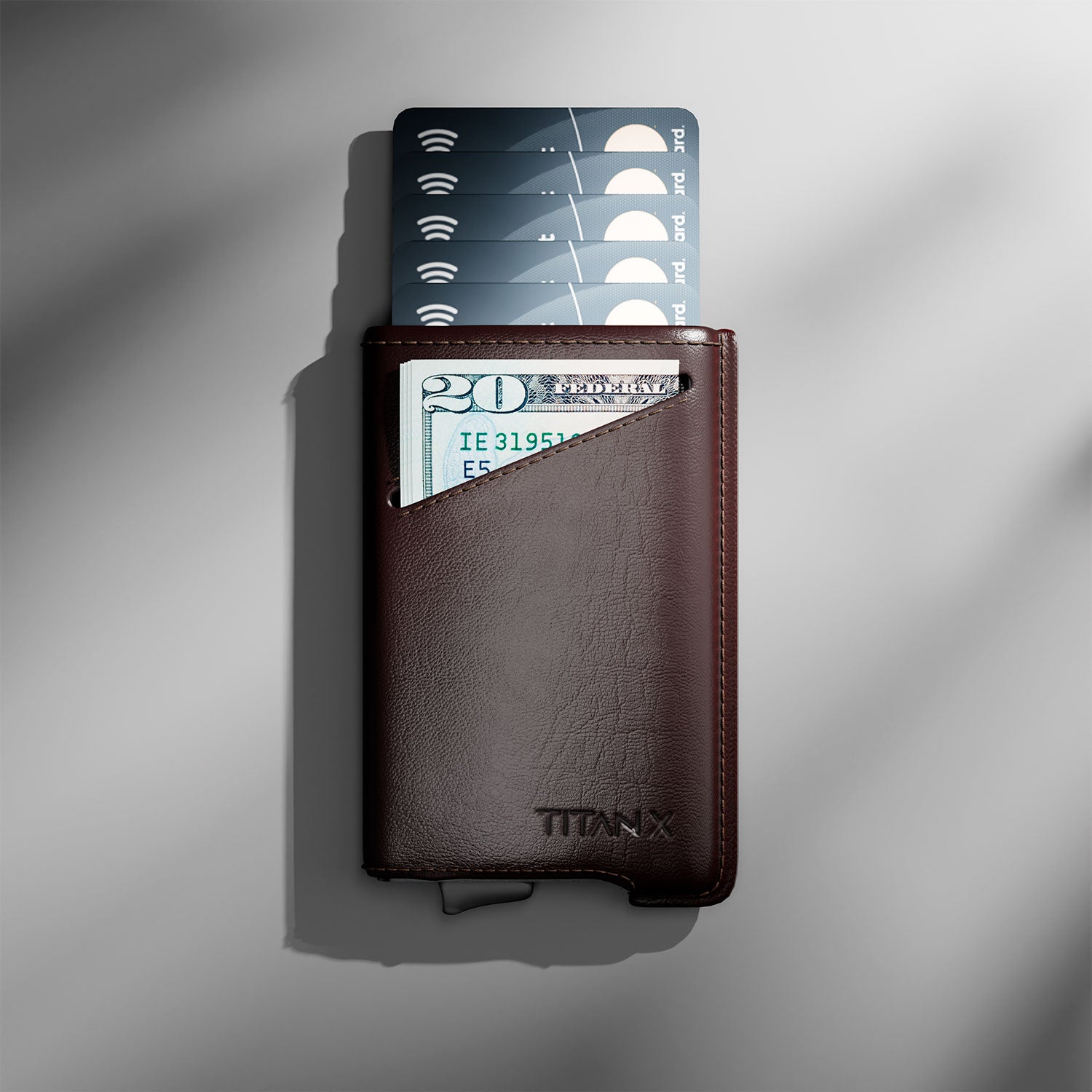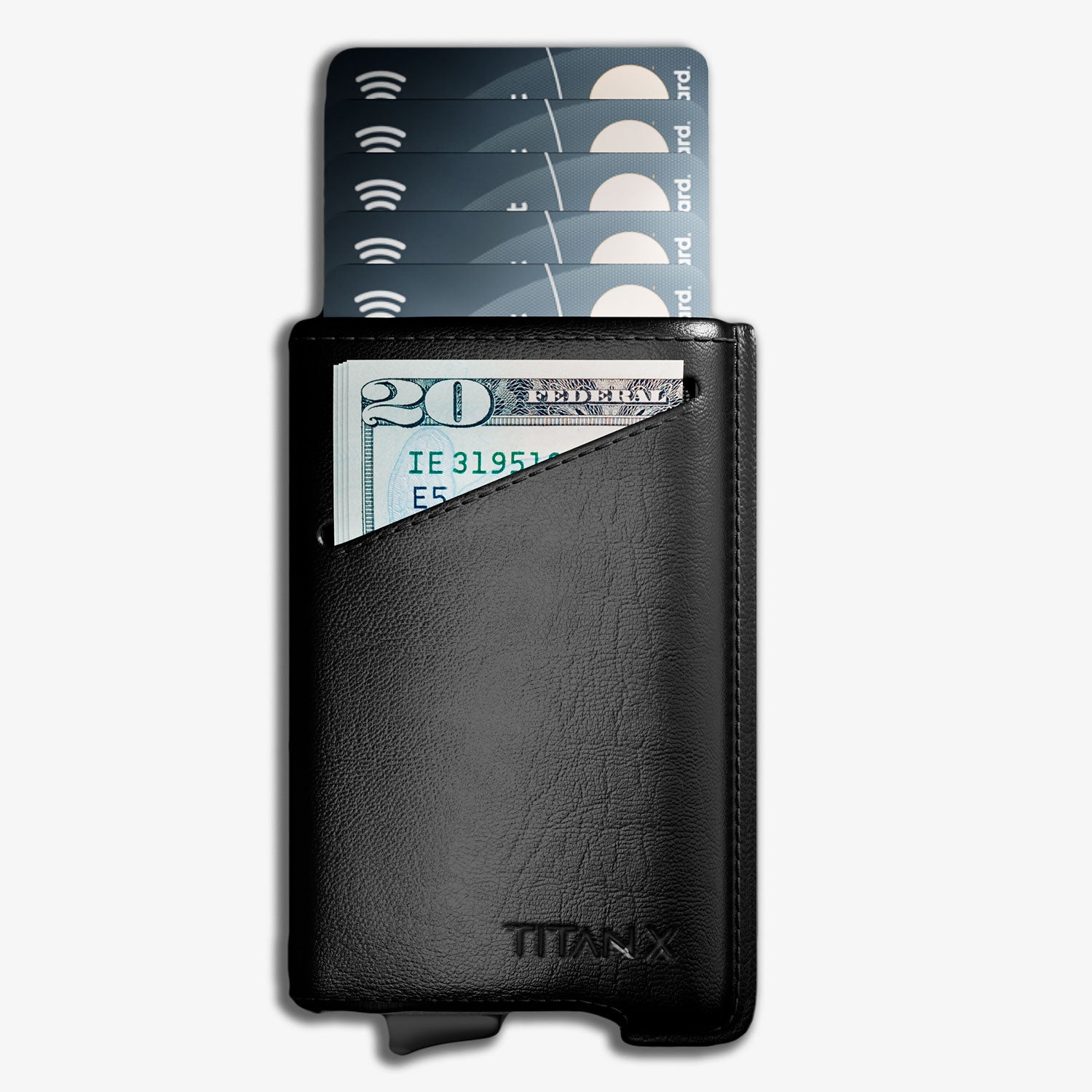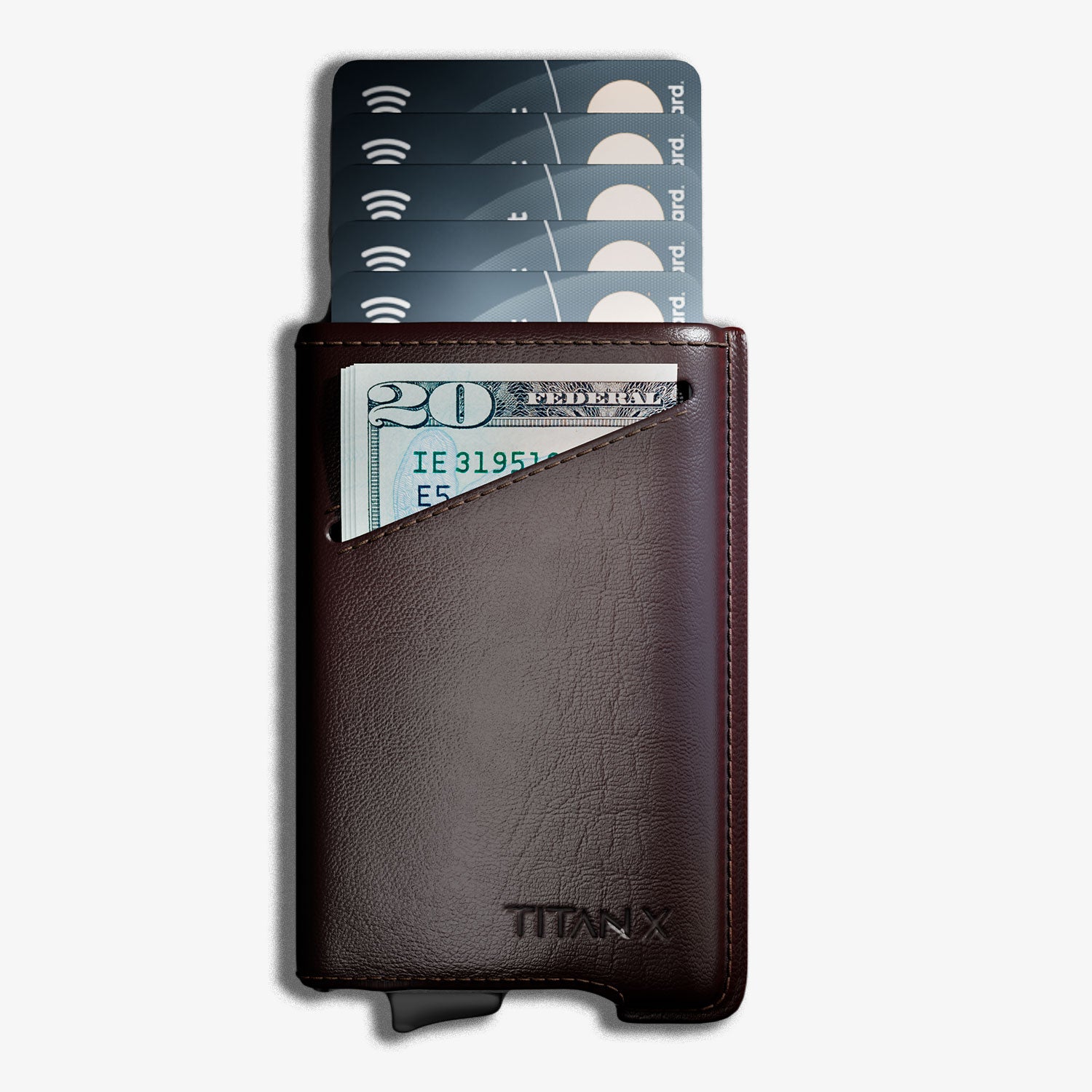 Hybrid Edition | 3 in 1
---
Estimated delivery: -

Interior: made of aluminum (holds up to 7 flat cards or 5 embossed cards) | 1.7 oz / 4.3 x 2.6 x 0.32 inches | Blocks RFID (wireless theft)
Exterior: removable full grain leather case (holds 1-10 bills and 1-3 cards or IDs)| 0.8 oz / 4.3 x 2.9 x 0.5 inches | RFID Enabled
Sleek and modular design
Pop up instant card access function
Attachable cash strap: ideal for cash, IDs or business cards
Light and comfortable: perfectly fits in your front or back pocket
Premium package included (perfect for a gift!)
Orders are processed within 24 business hours.
United States Shipping
Standard Domestic (2-5 days): FREE
Express Domestic (1-3 days): $8

Worldwide Shipping (Canada & Europe)

Standard International (7-12 days): FREE
Warranty & Specifications

Warranty
Our products are crafted to withstand everyday use. If you ever feel that your wallet is not working properly, our team will make it right.

30 days risk free trial.
Try any TITAN X product for 30 days and if you don't like it, send it back, no questions asked.

Specifications
Made of high grade aluminum + full grain leather | 98 x 70 x 18 mm or 3.9 x 2.8 x 0.7 inch I 2.5 oz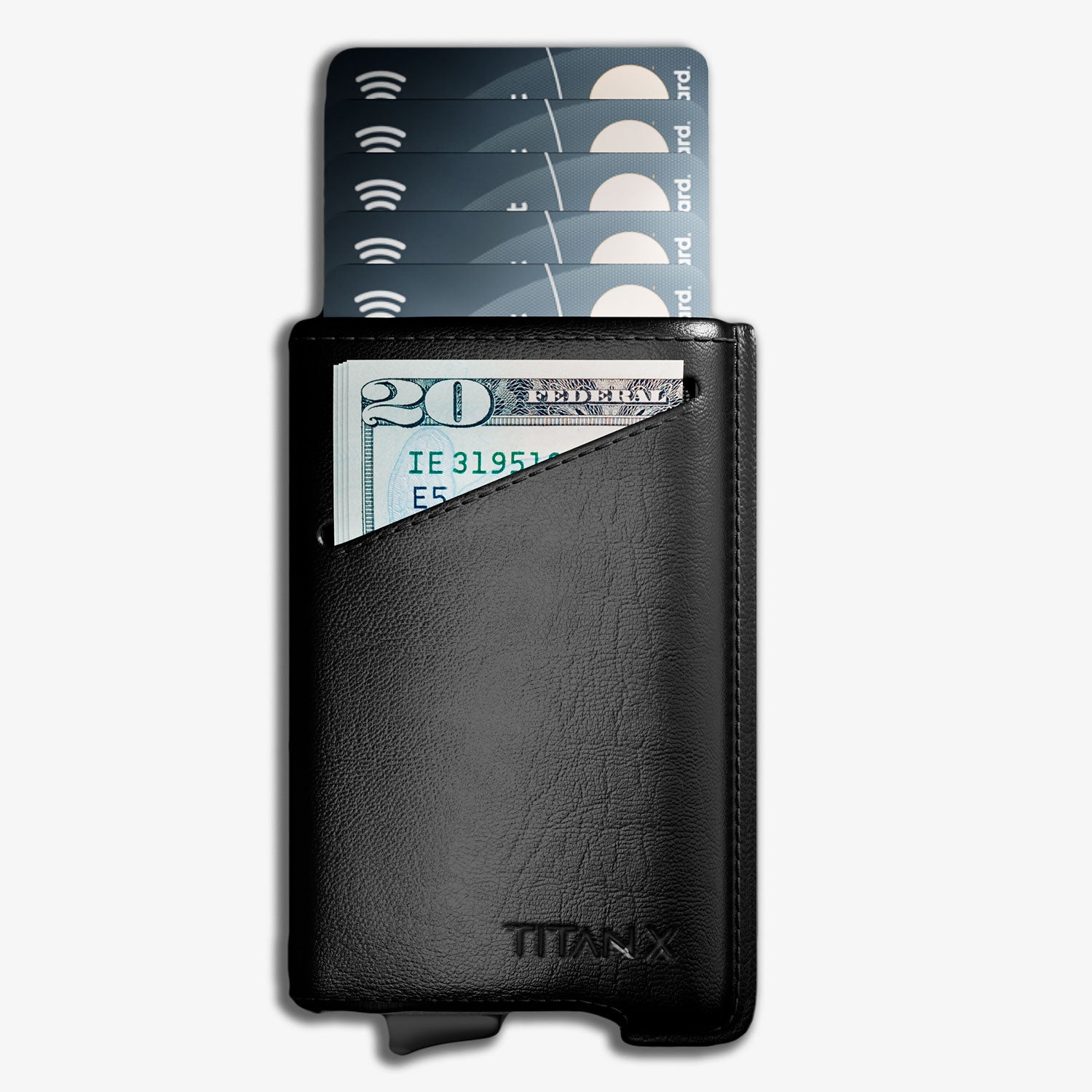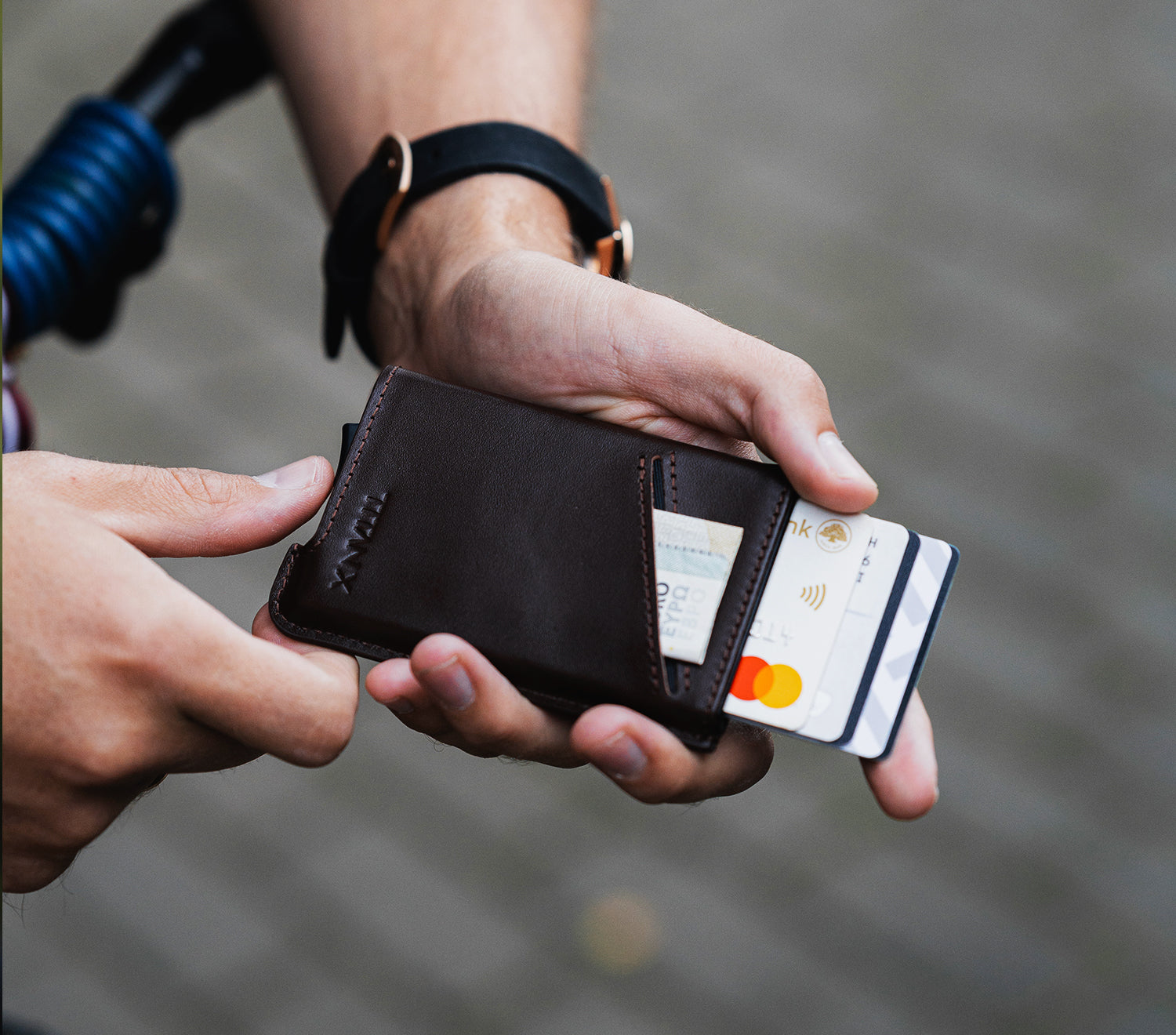 INSTANT CARD ACCESS
With the instant card access feature, you will be able to fan out your cards by simply sliding the bottom trigger. A super easy-to-use feature that will leave the "fumbling through your wallet" in the distant past.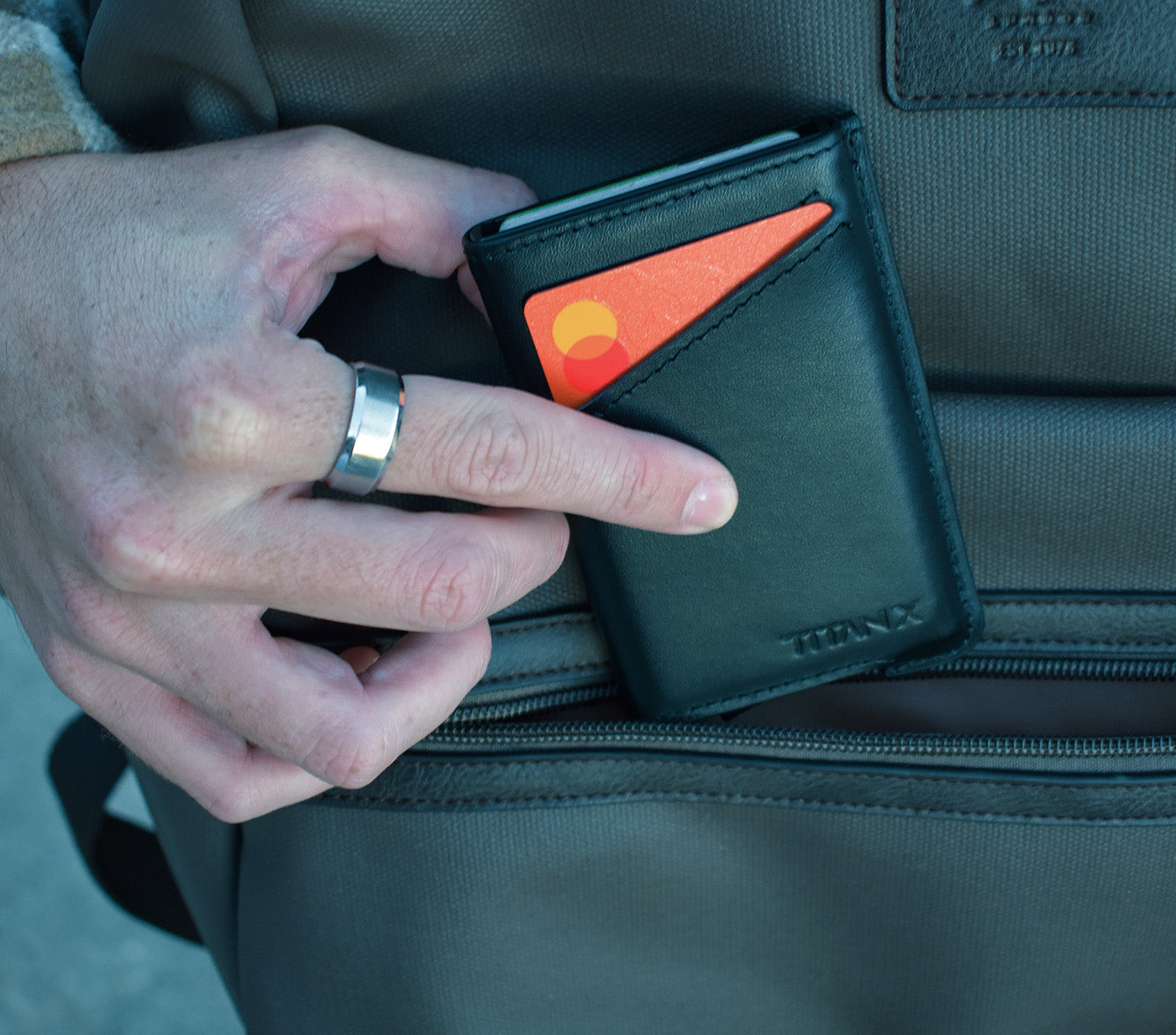 MINIMALIST, ELEGANT DESIGN
The Hybrid Edition is slim, sleek and has a modular design that will be the perfect touch to your everyday carry essentials. Due to its compact size, it fits discreetly in your front pocket so you can finally ditch your old back-breaking wallet.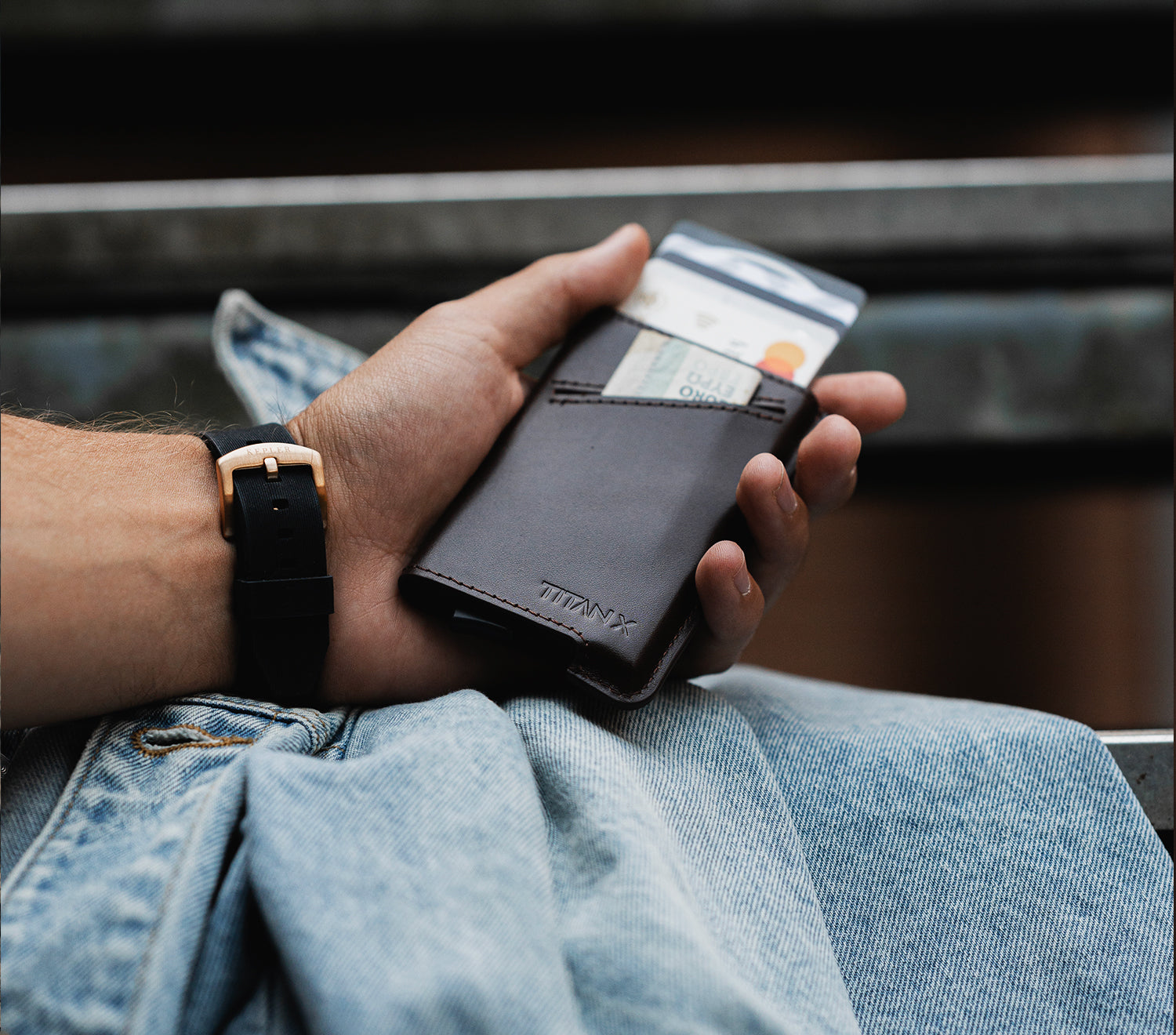 ANTI-RFID TECHNOLOGY
We incorporated the most advanced technology for wallets that you have ever seen. The aluminum compartment inside the wallet secures the data that your cards have, making it impossible for thieves to steal your card's personal information with a wireless device. On the other hand, the leather compartment is RFID enabled so you can keep 1-3 RFID cards or IDs and simply tap to pay or tap to access.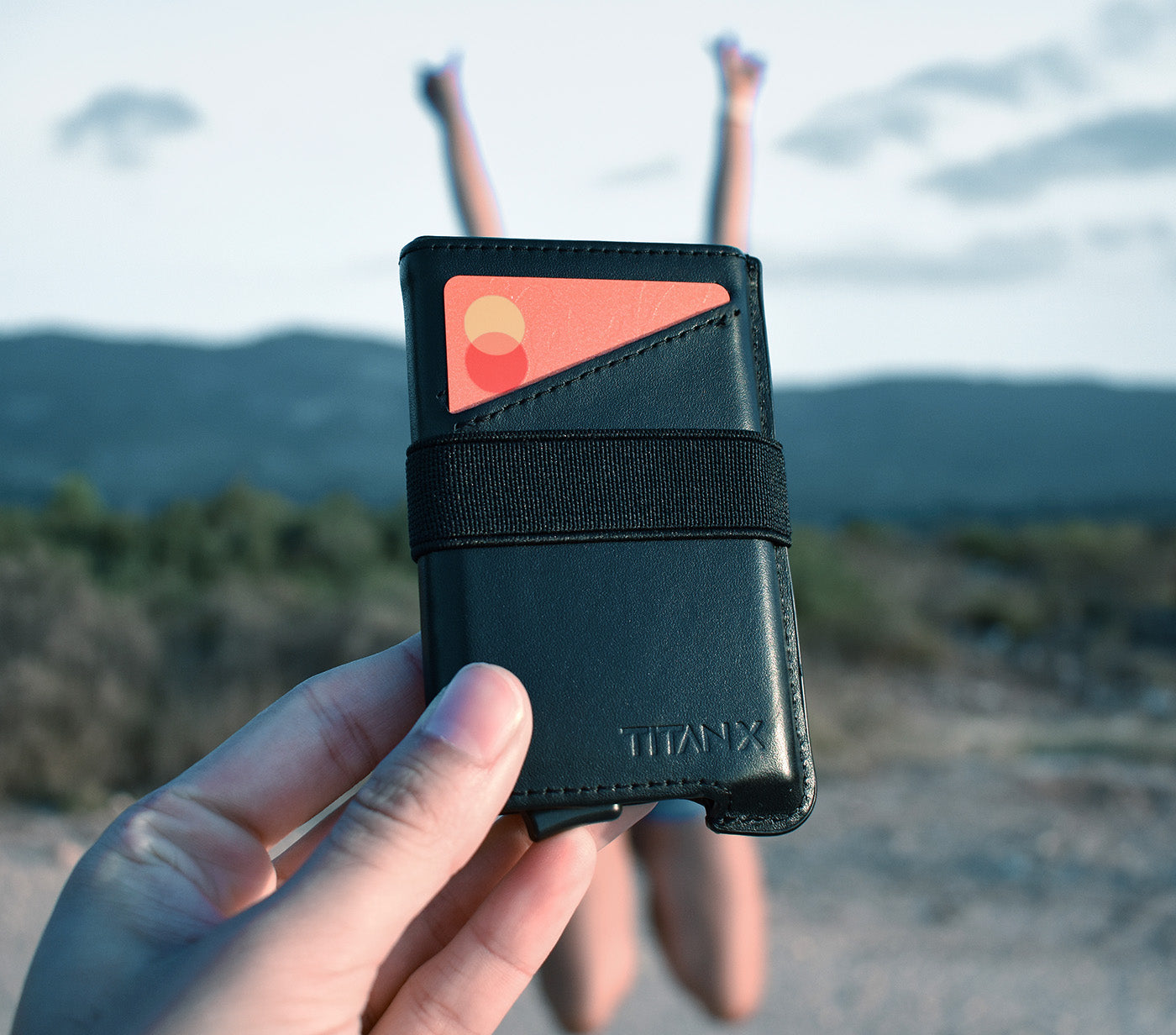 EXCLUSIVE 3 PIECE DESIGN
The aluminum compartment and the leather case can be used together or separately. We also include a cash strap that can be attached to either the aluminum chamber or the leather case. This modularity makes the Hybrid Edition a timeless piece that combines style and versatility without sacrificing performance.
This product is rated 0 of stars.
It has received 73 reviews.