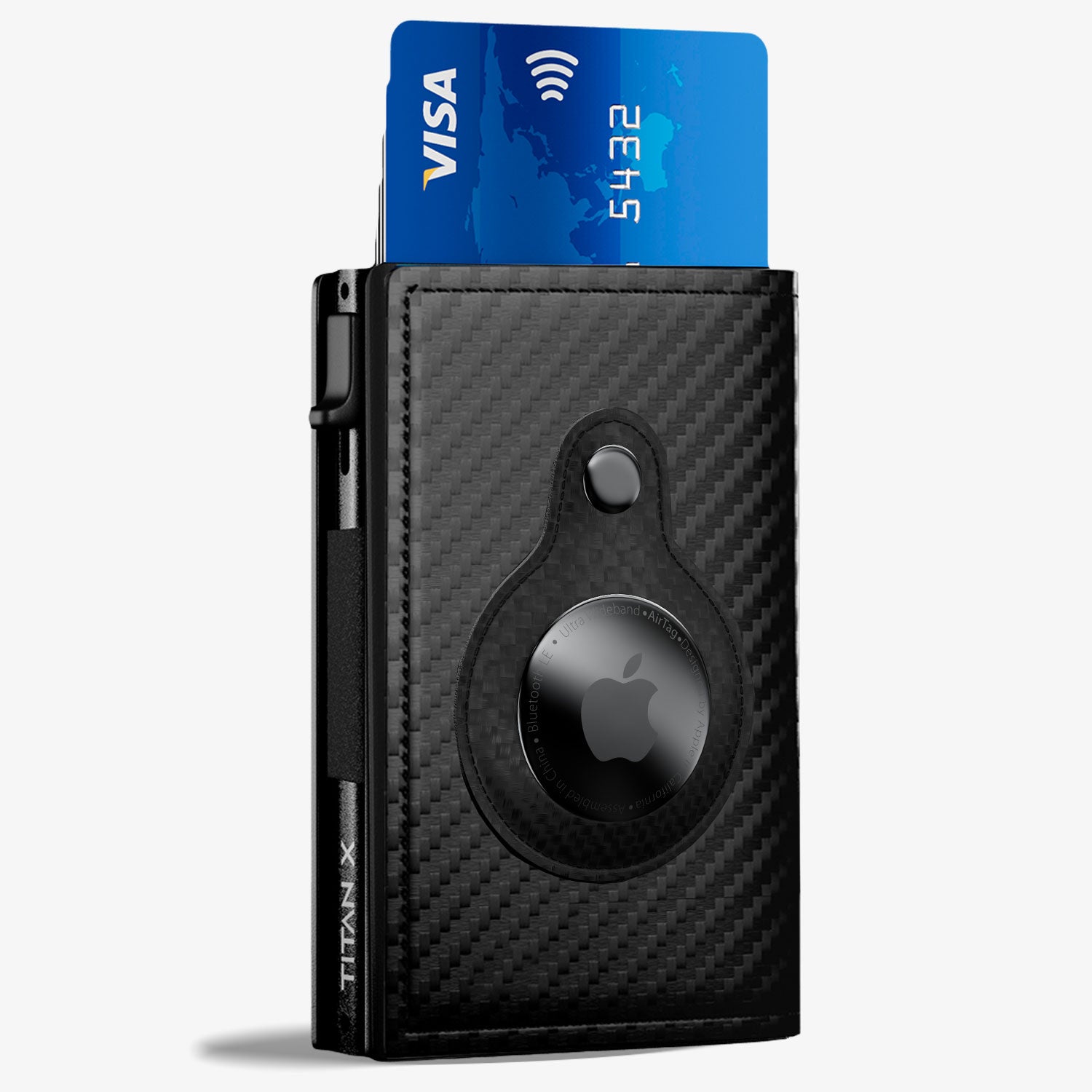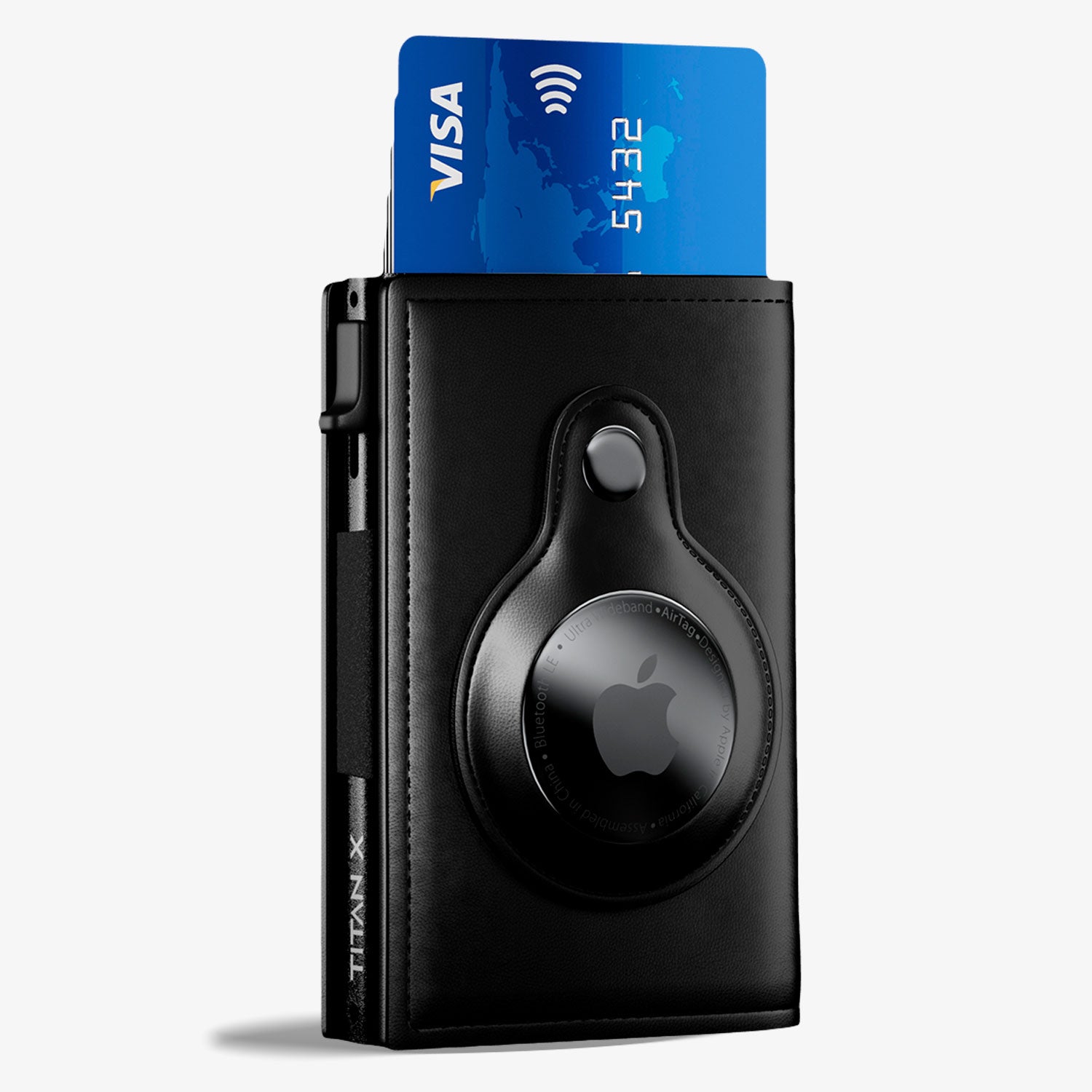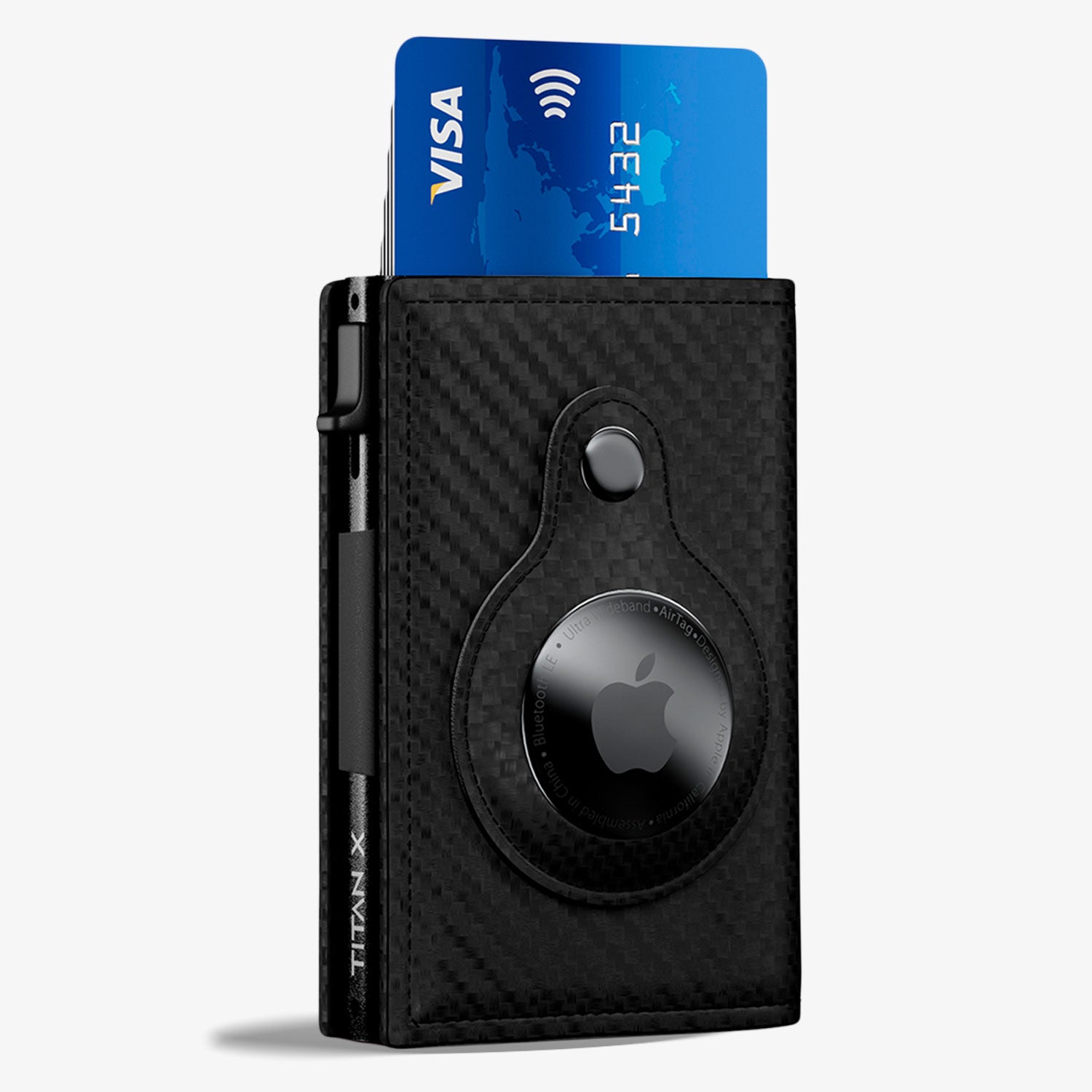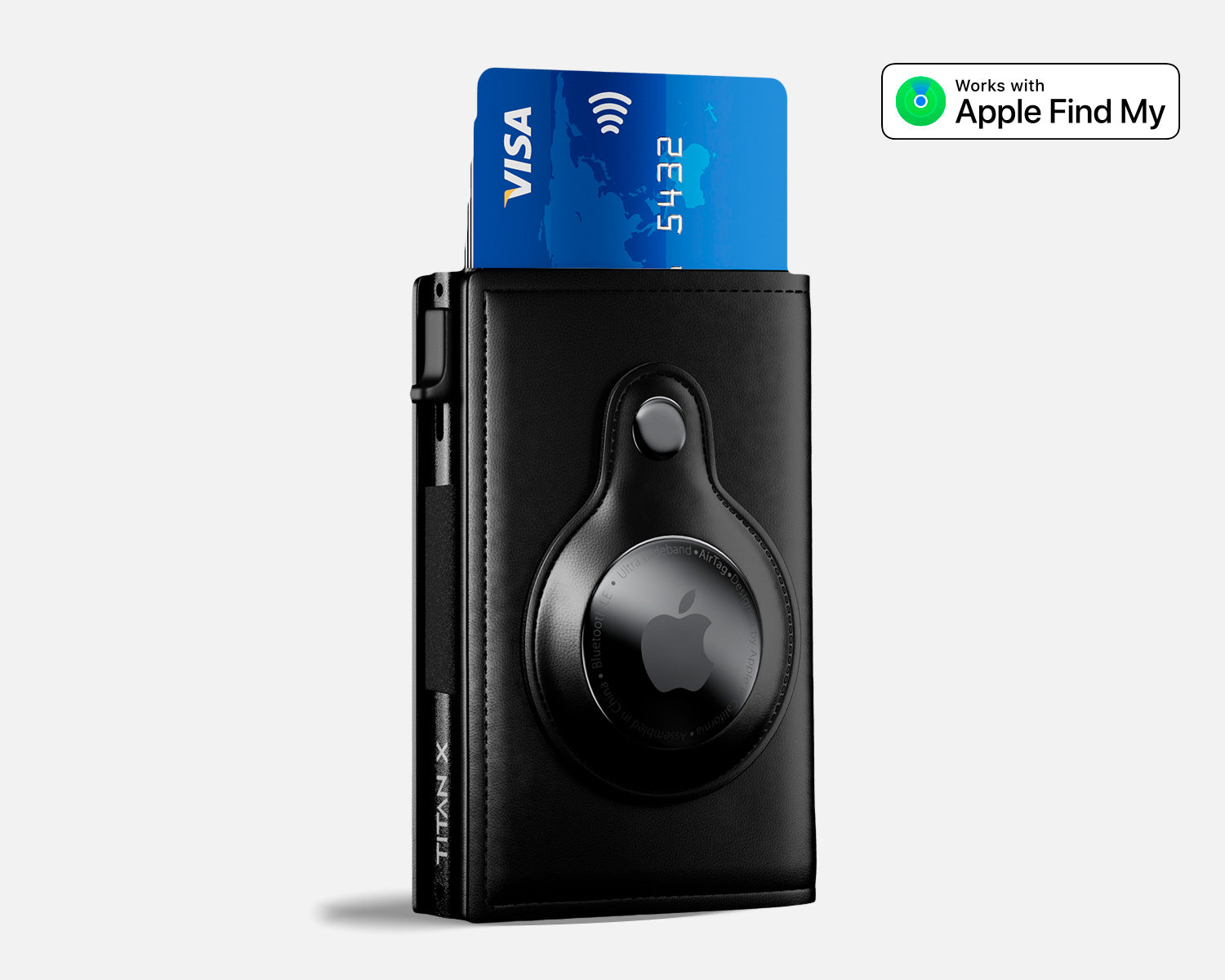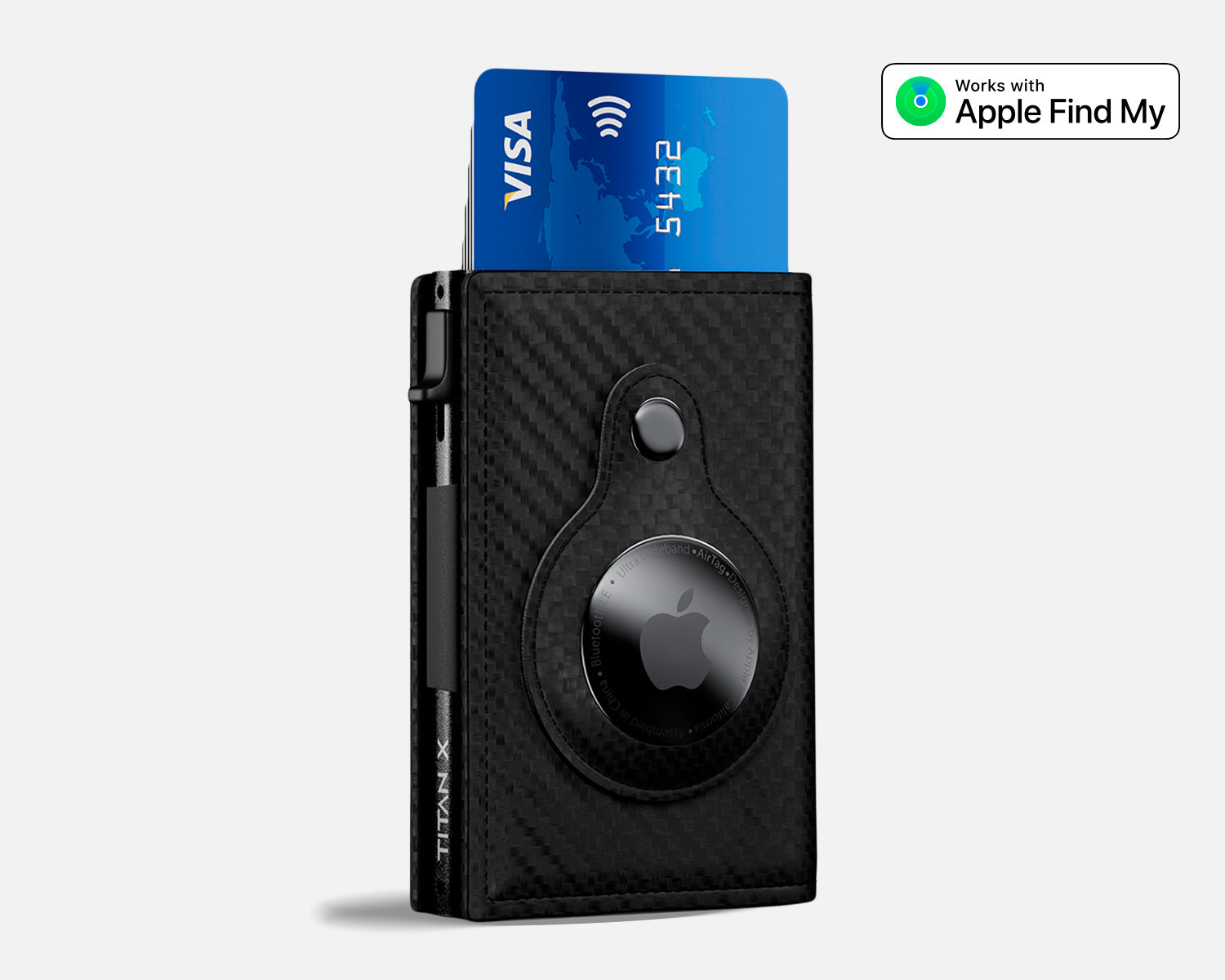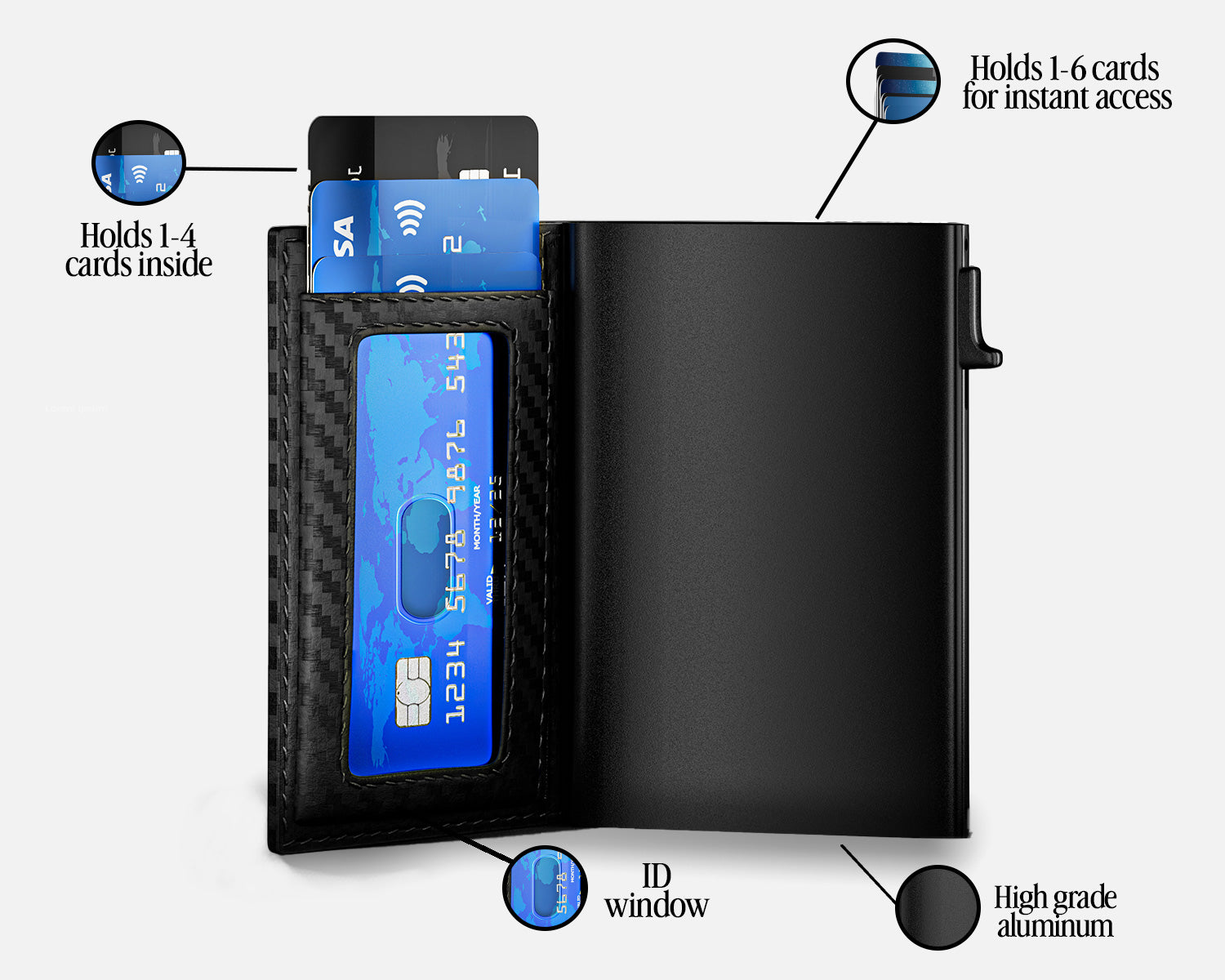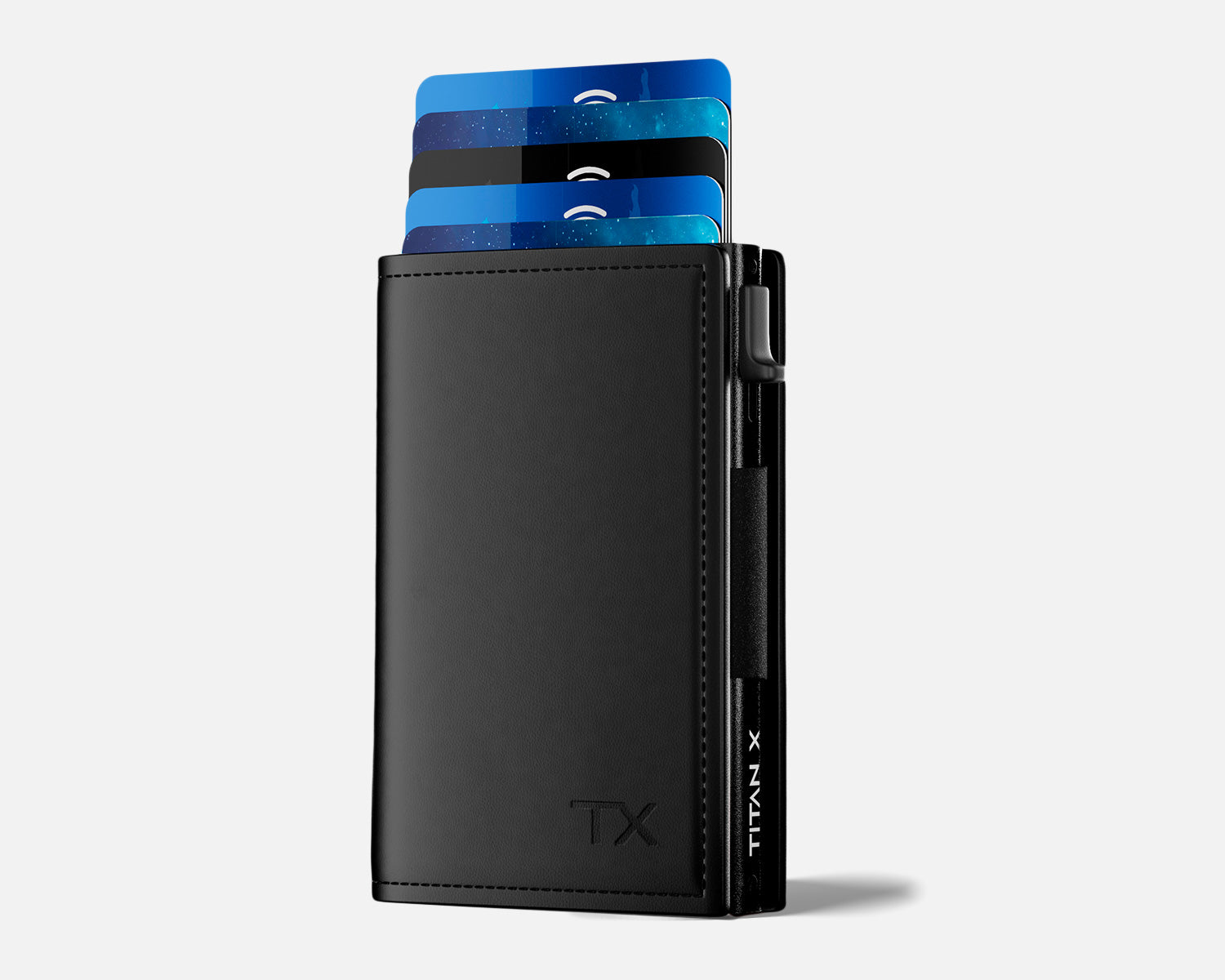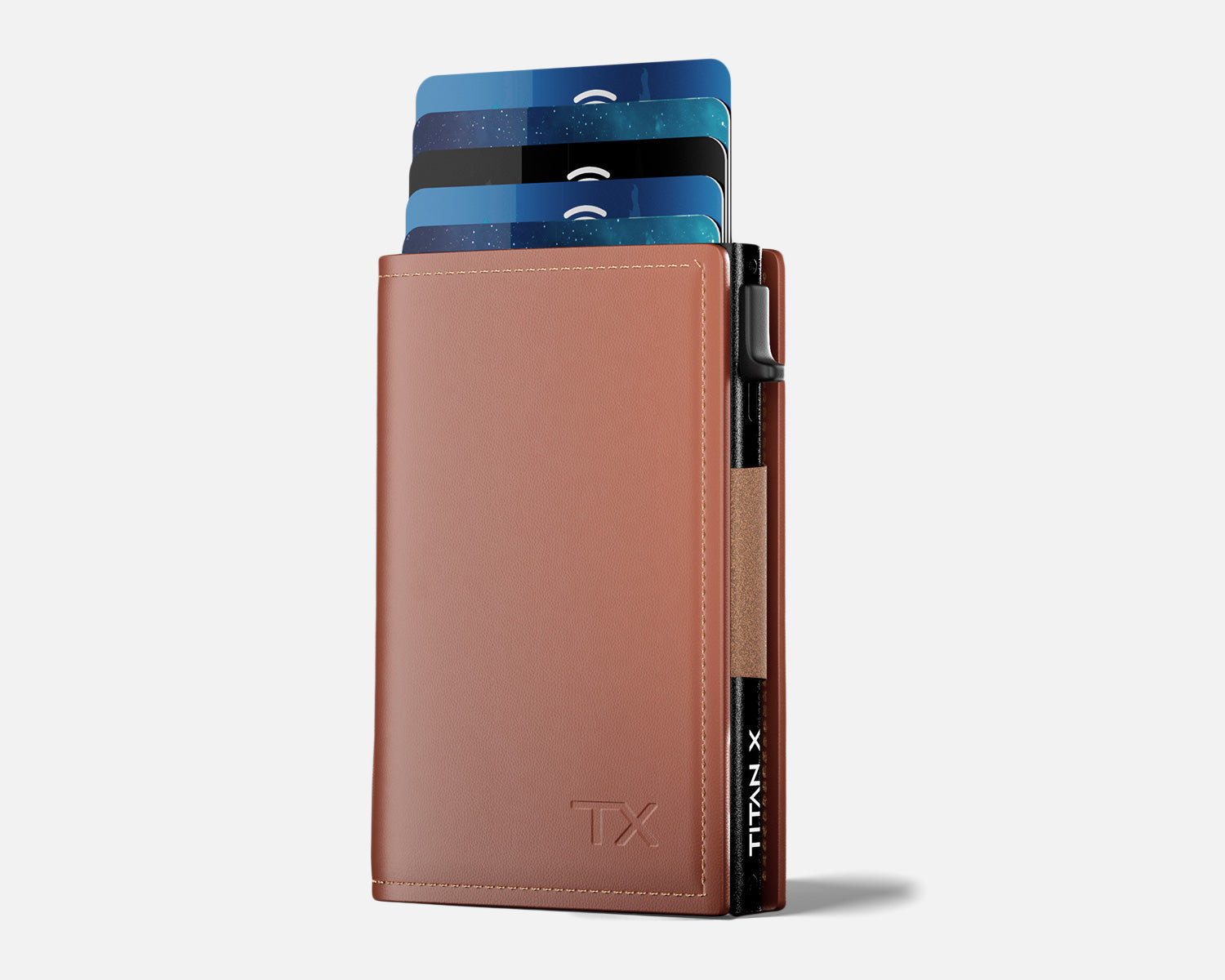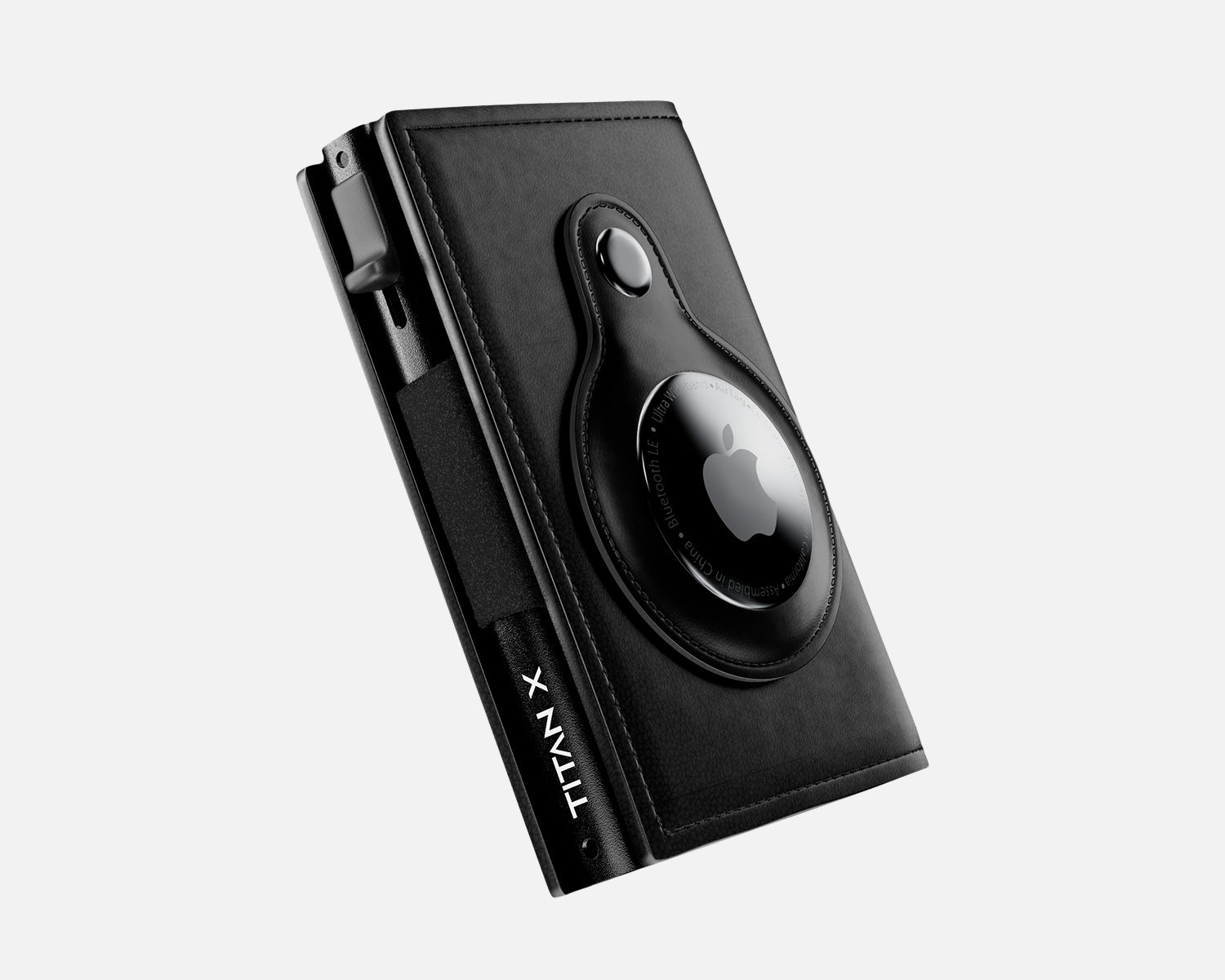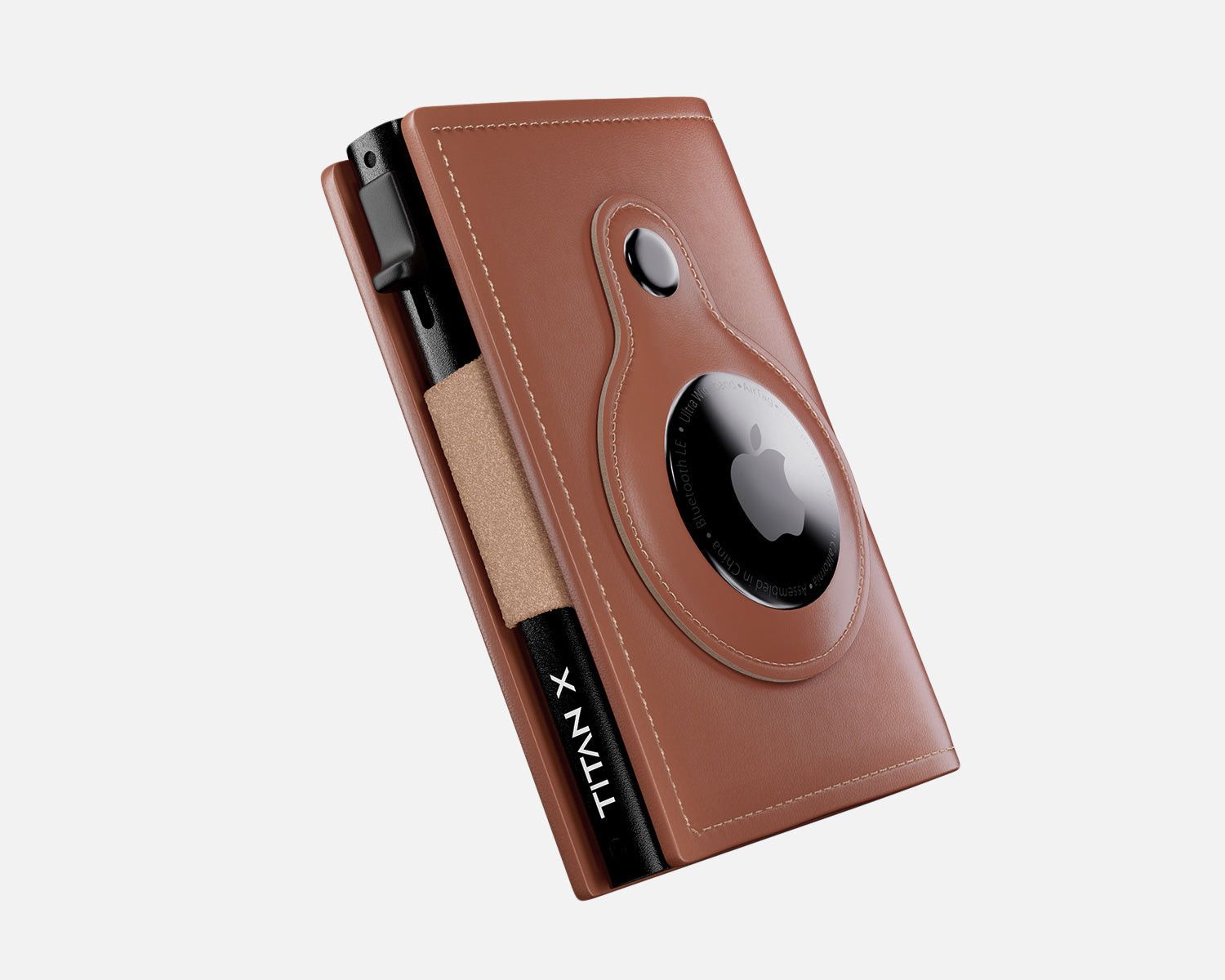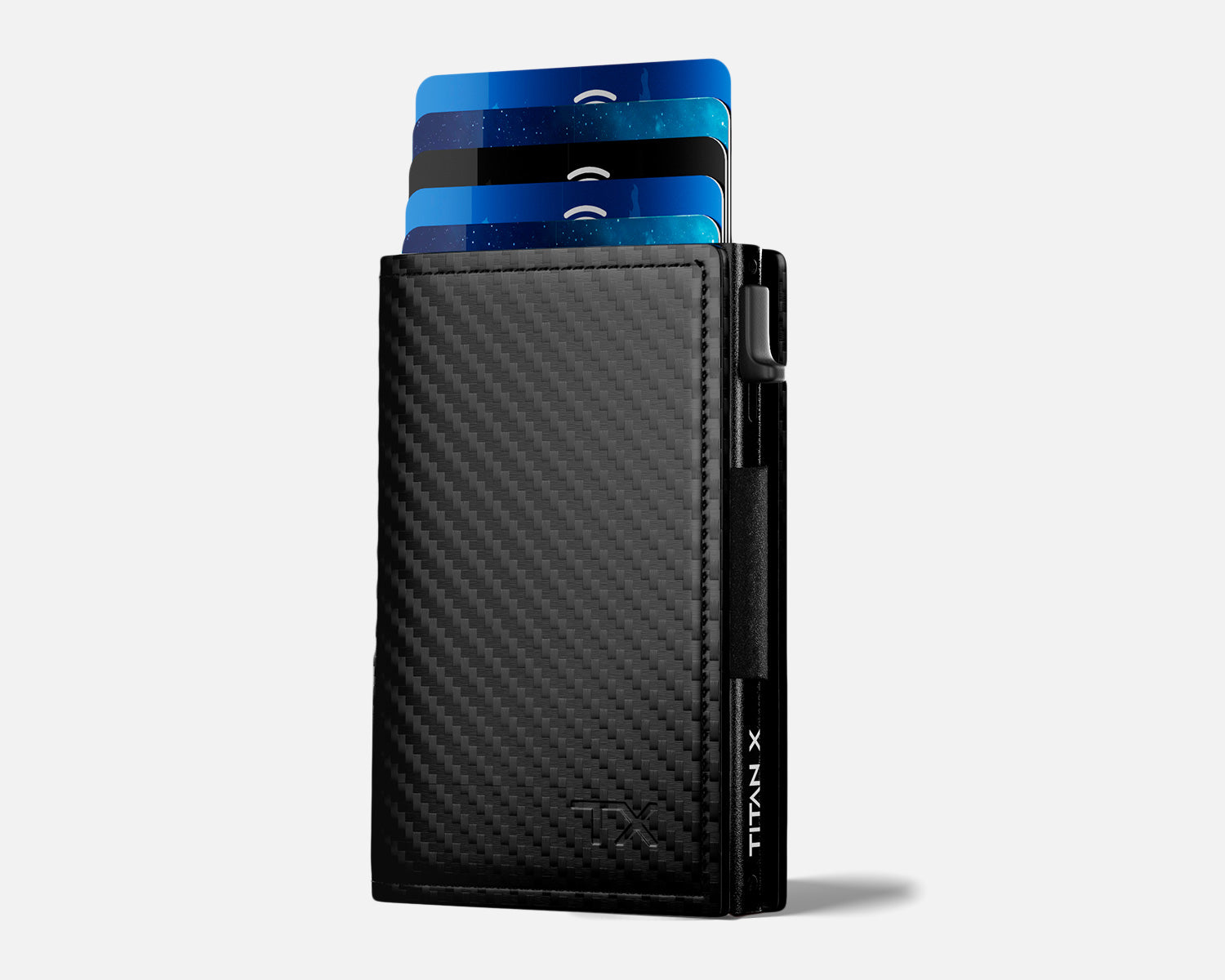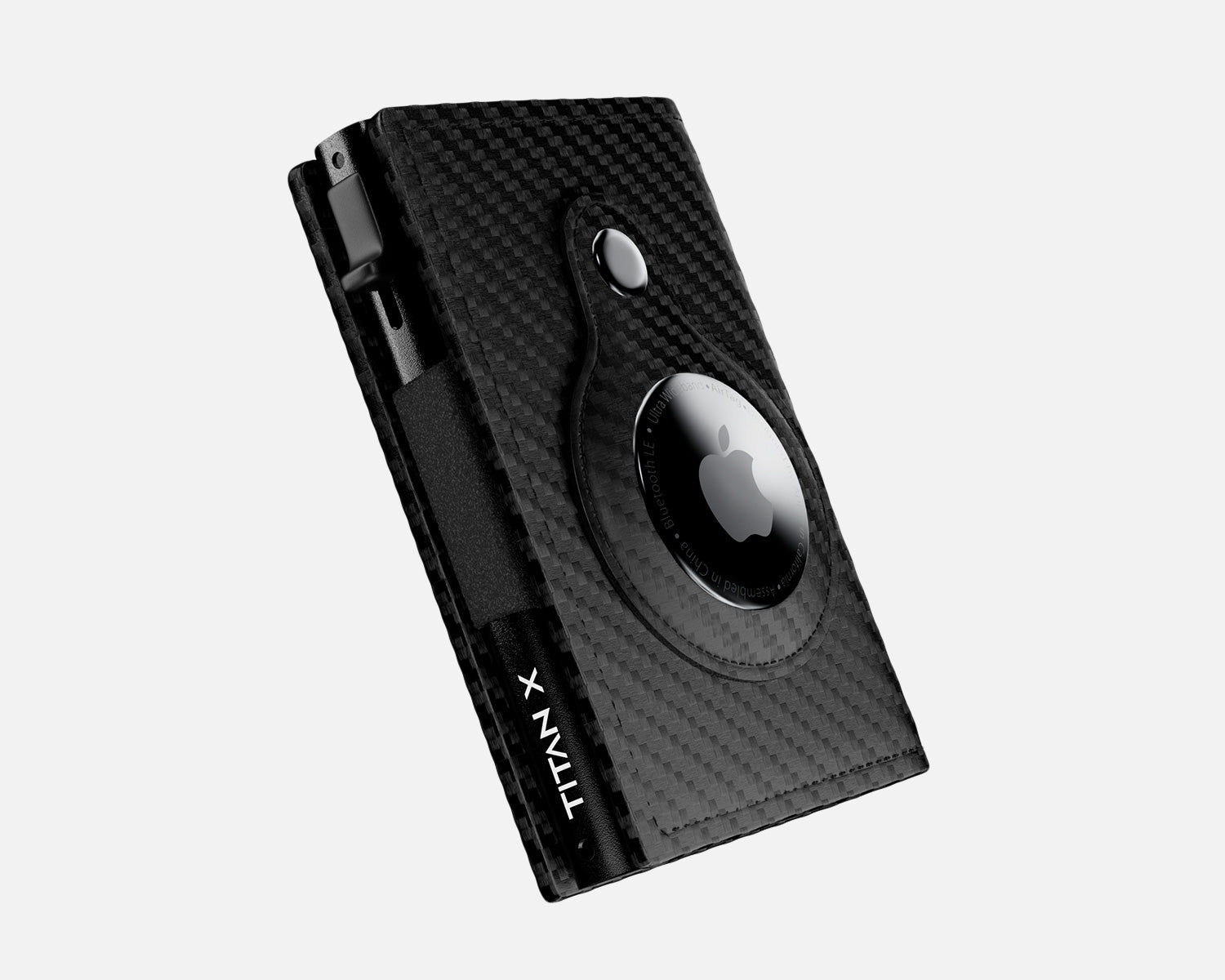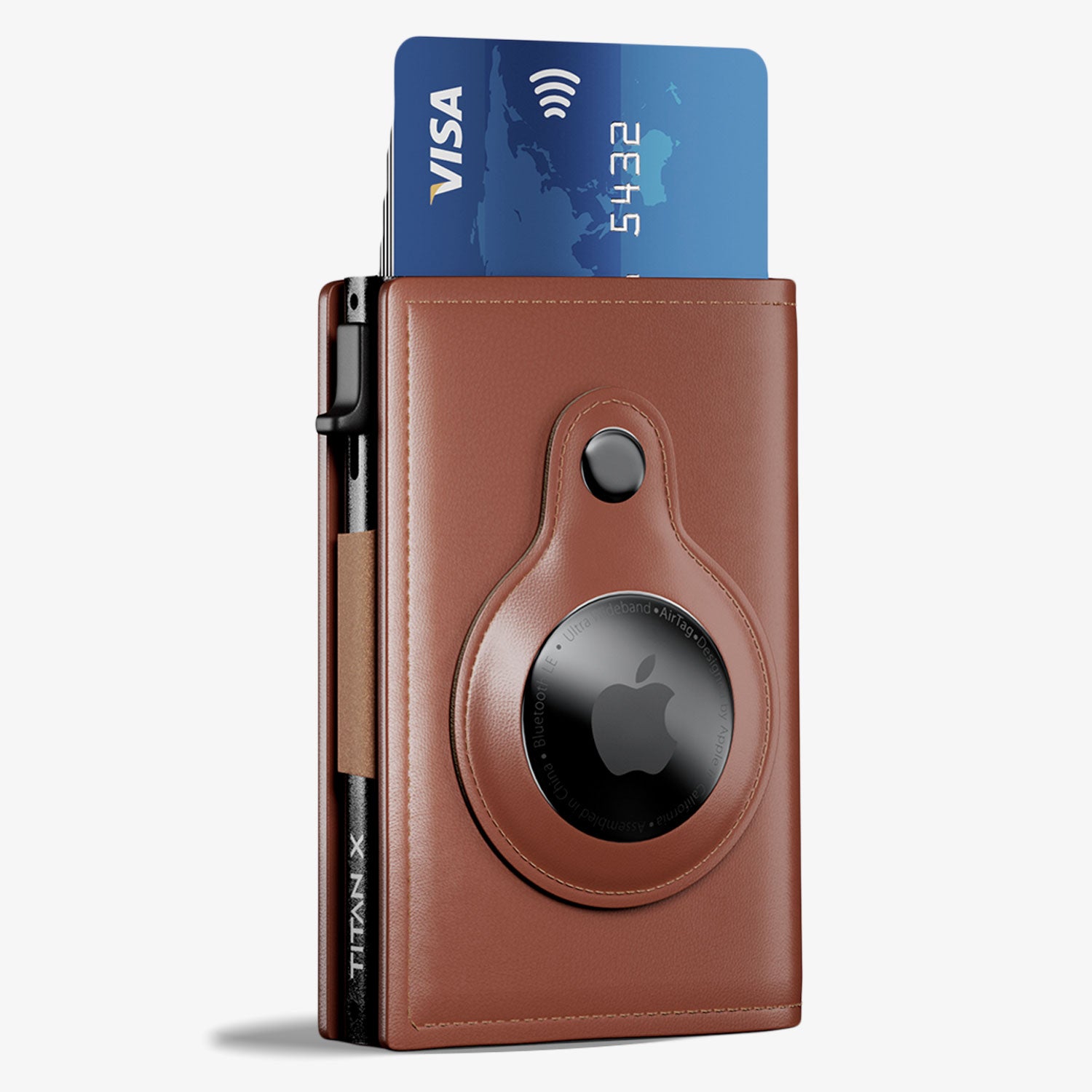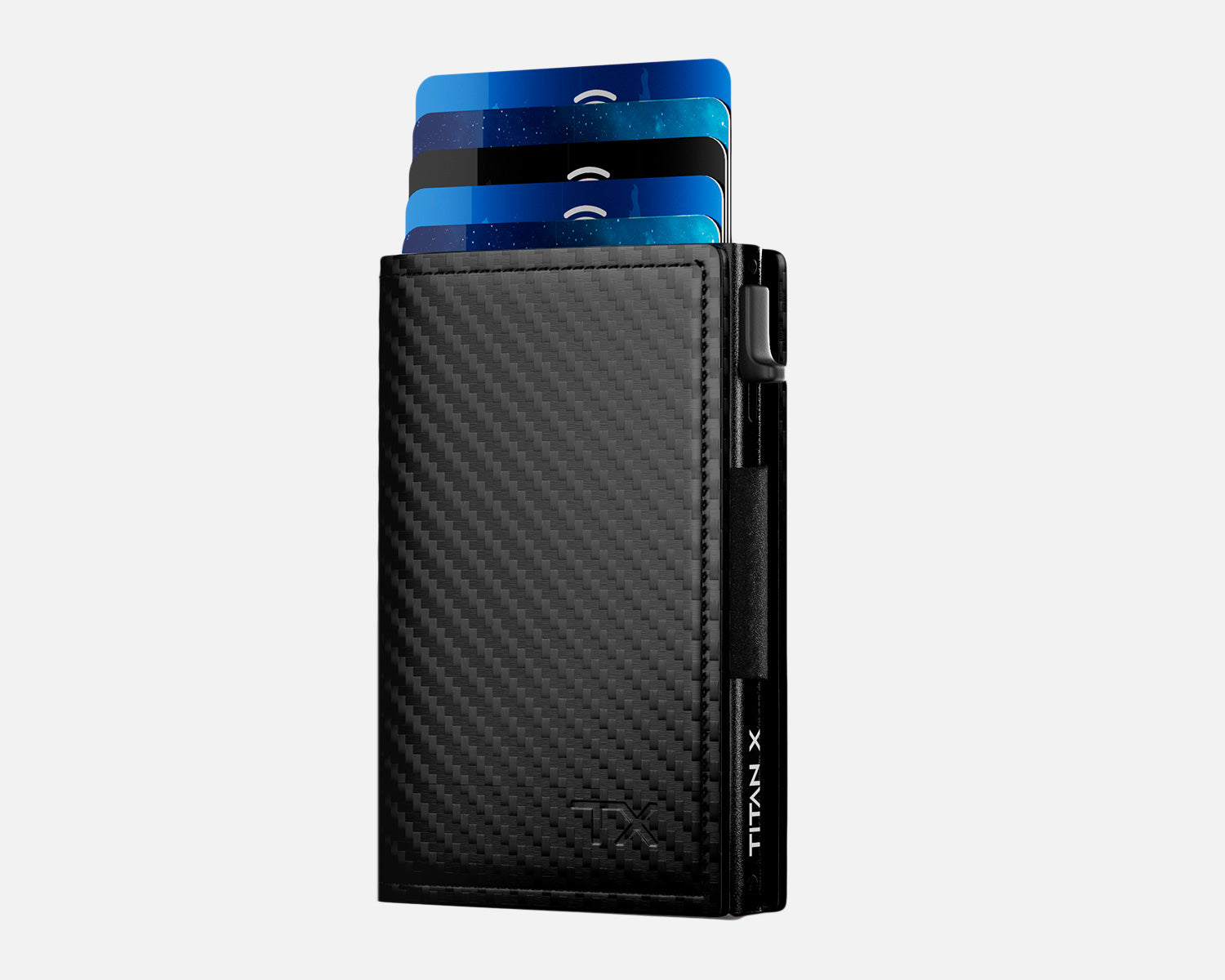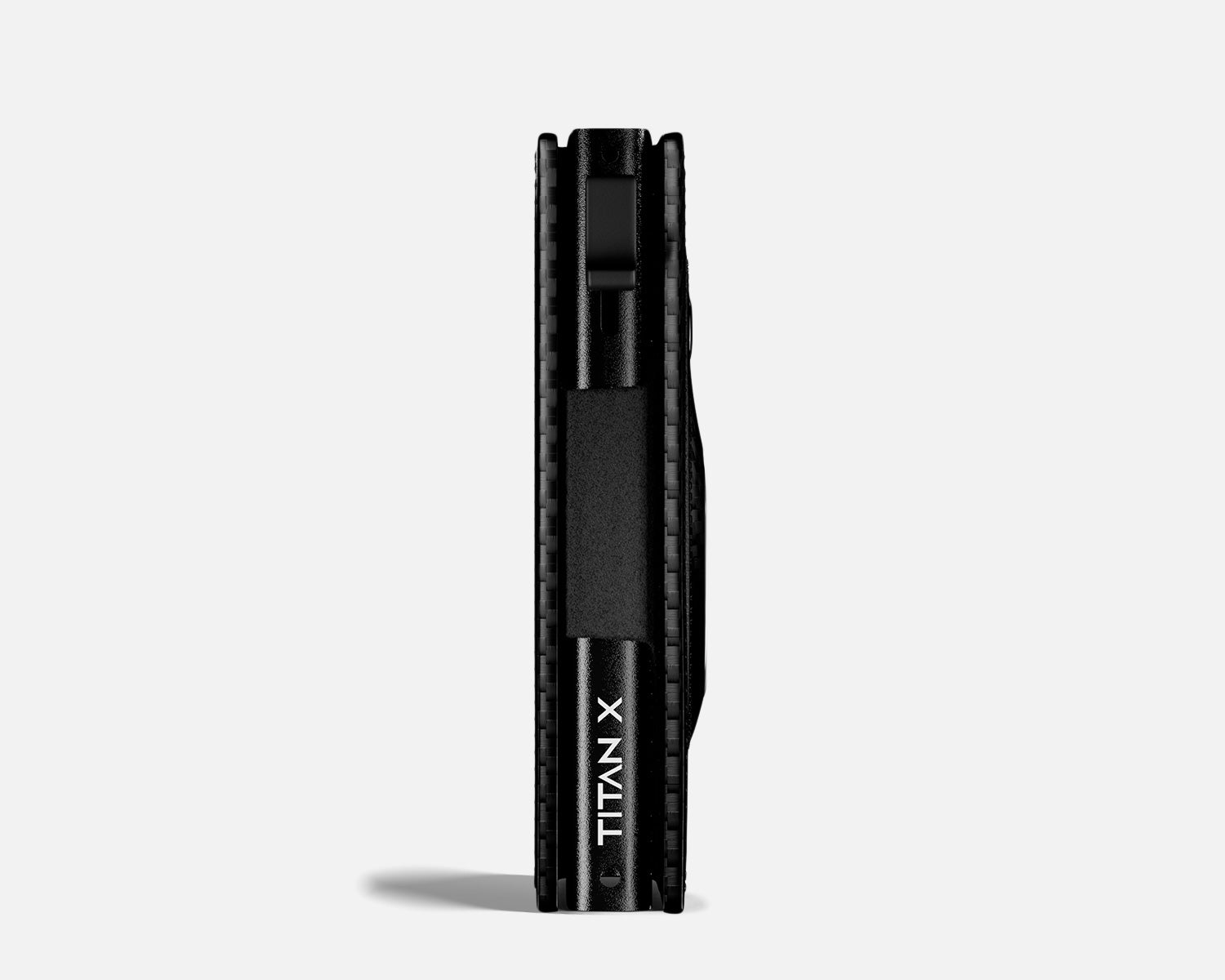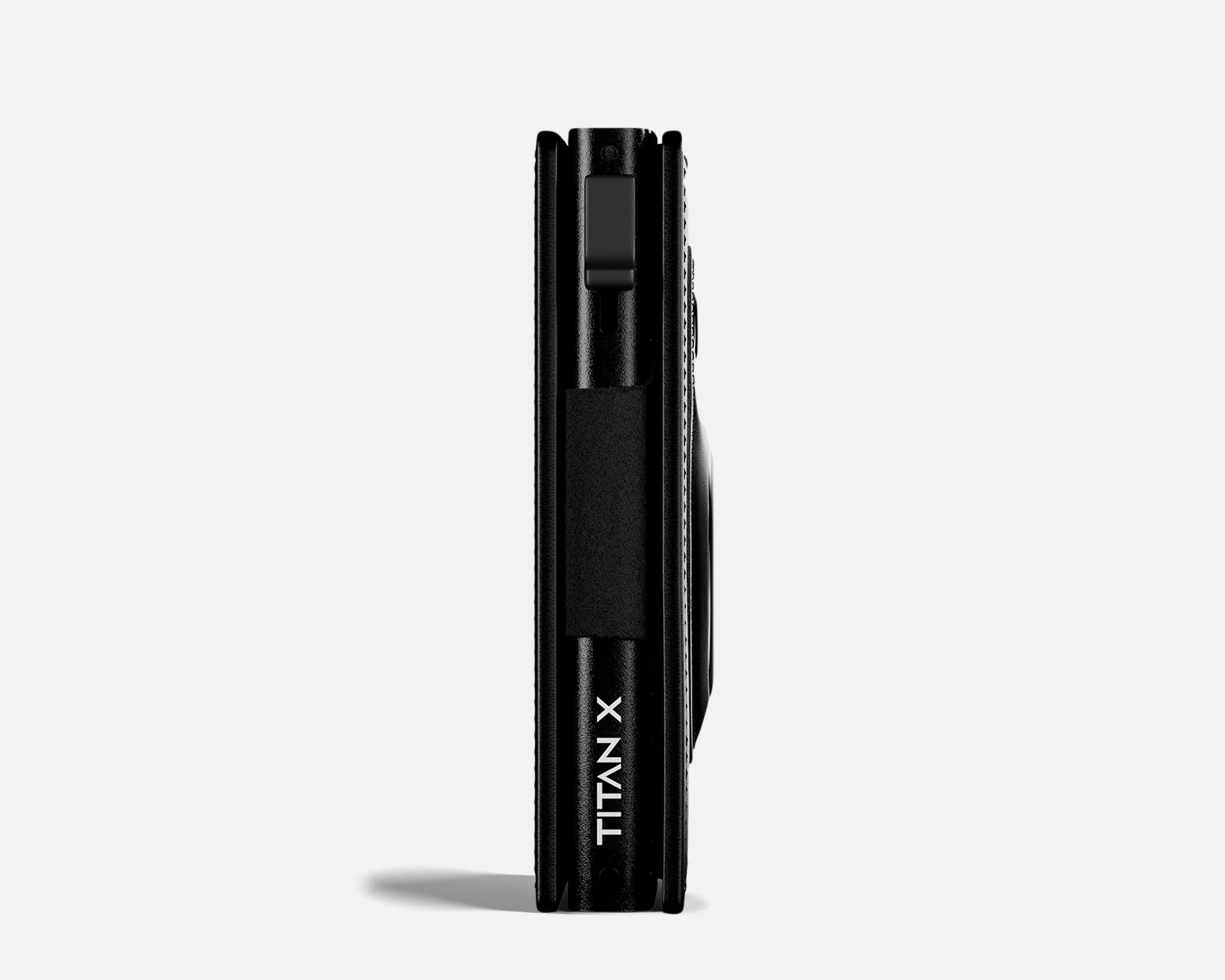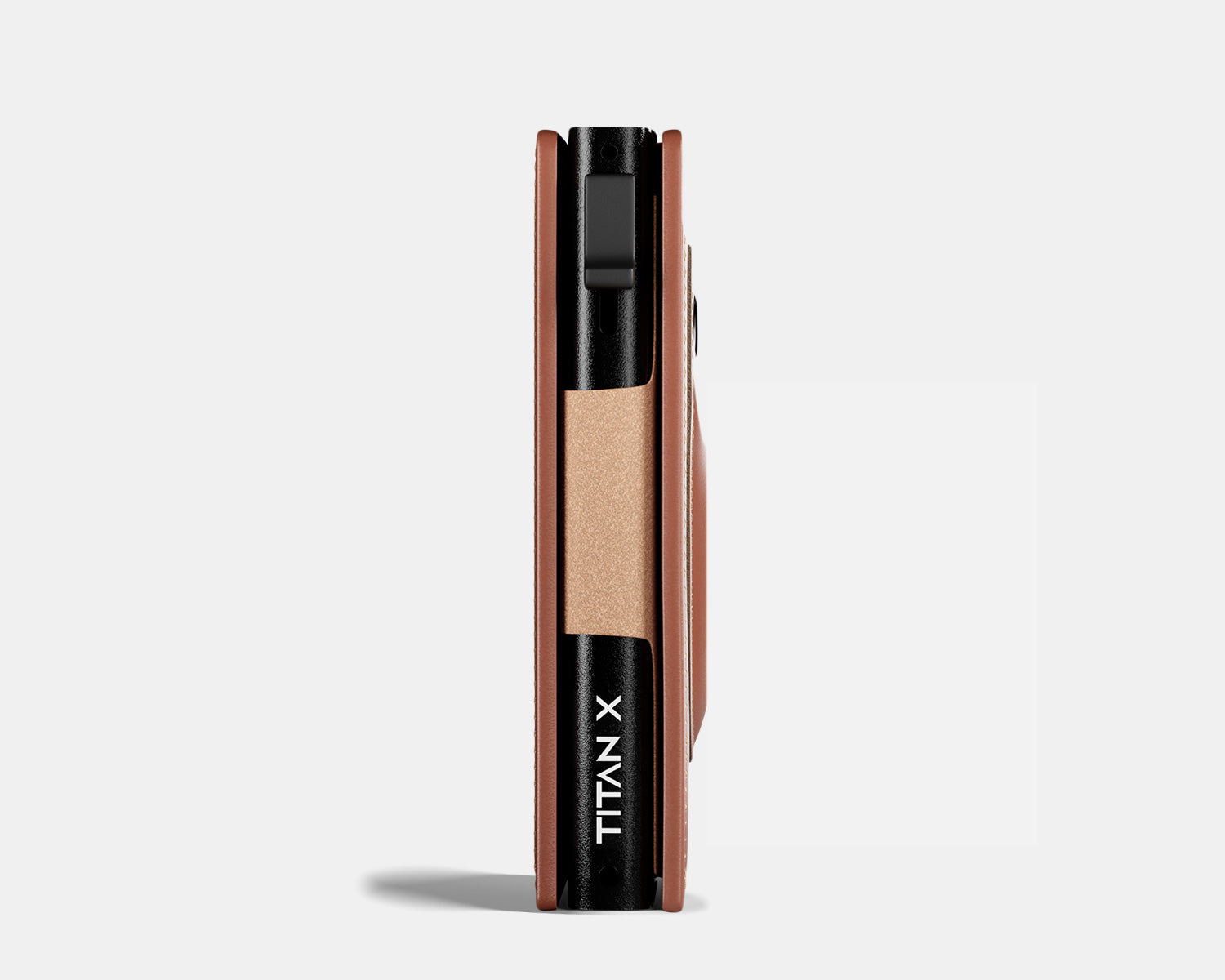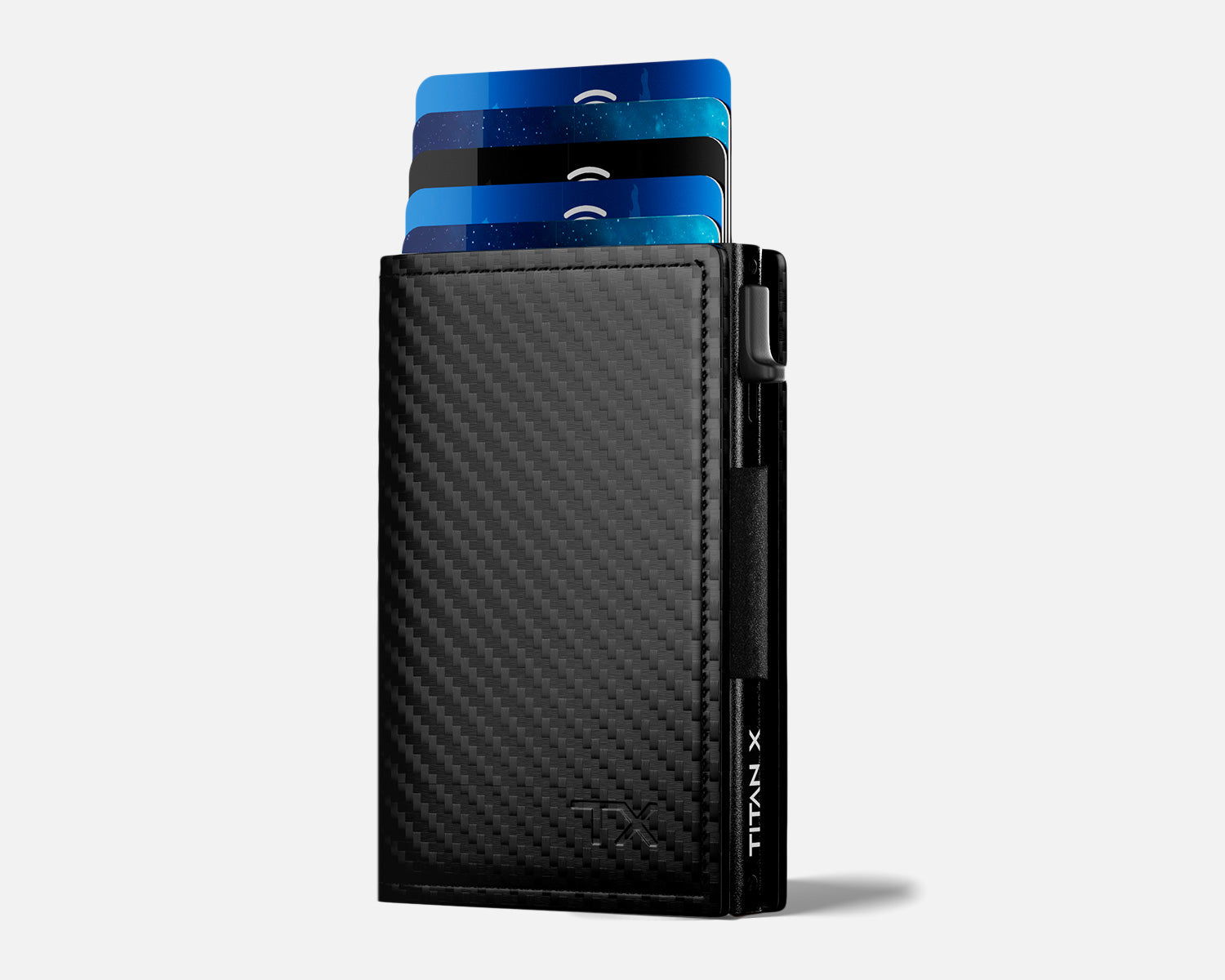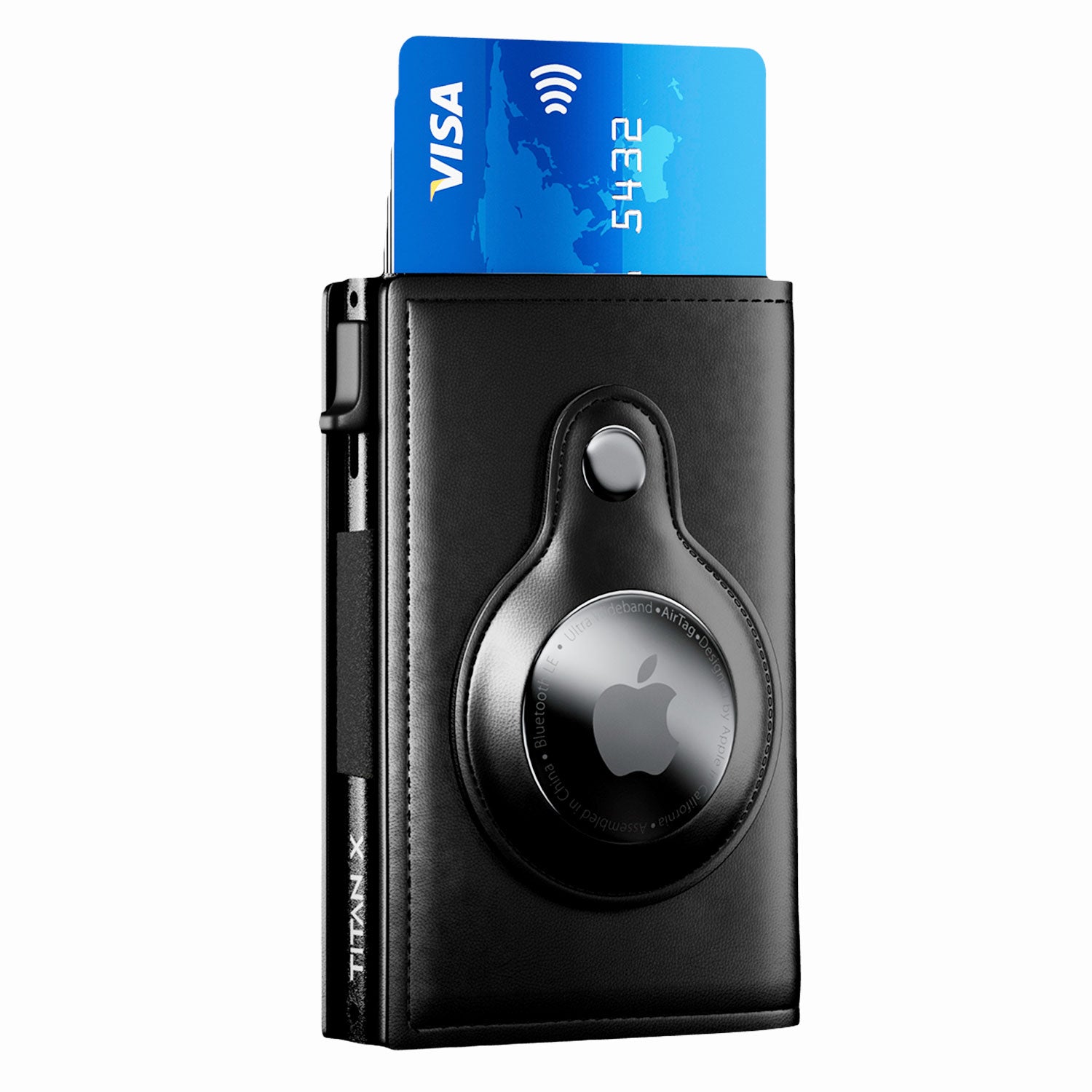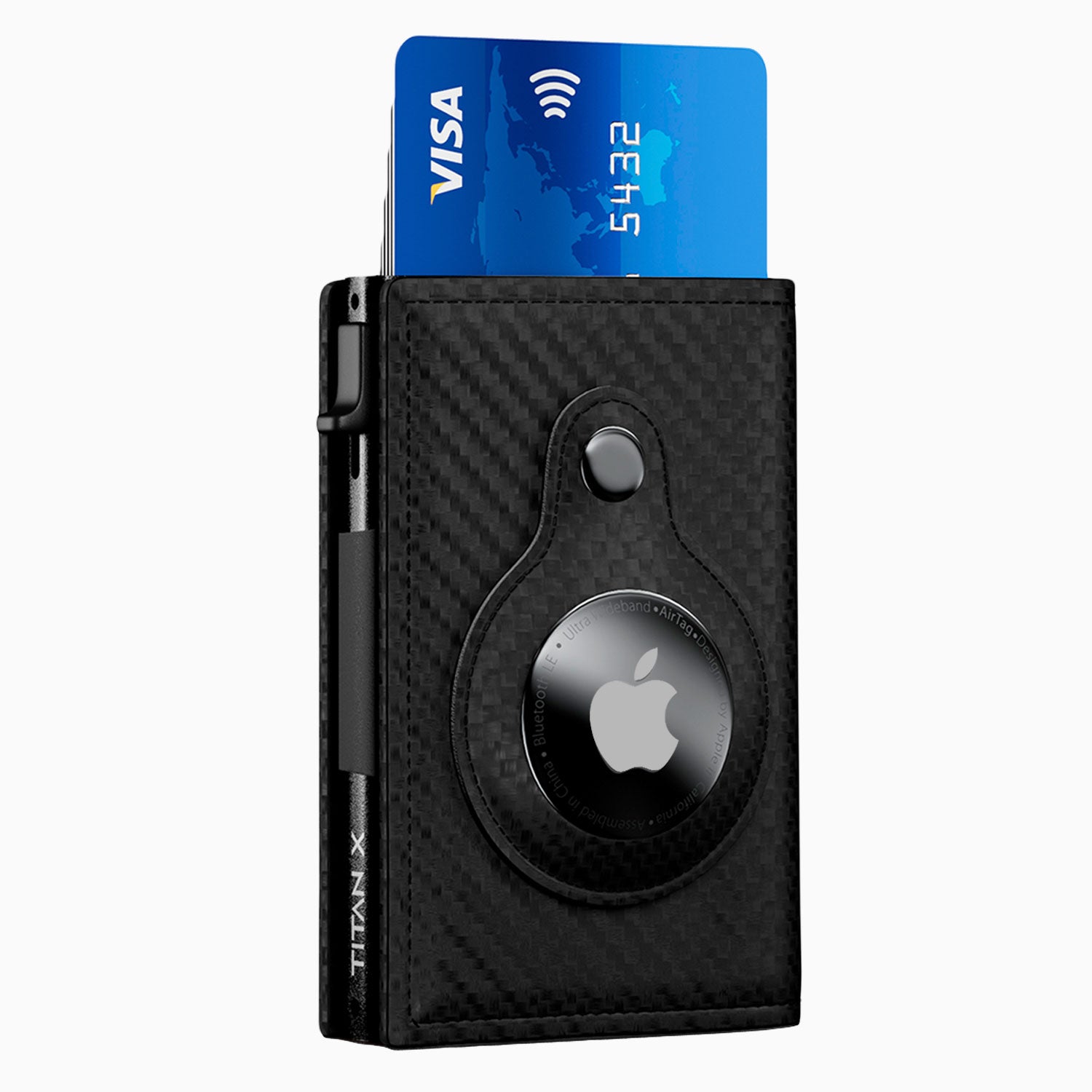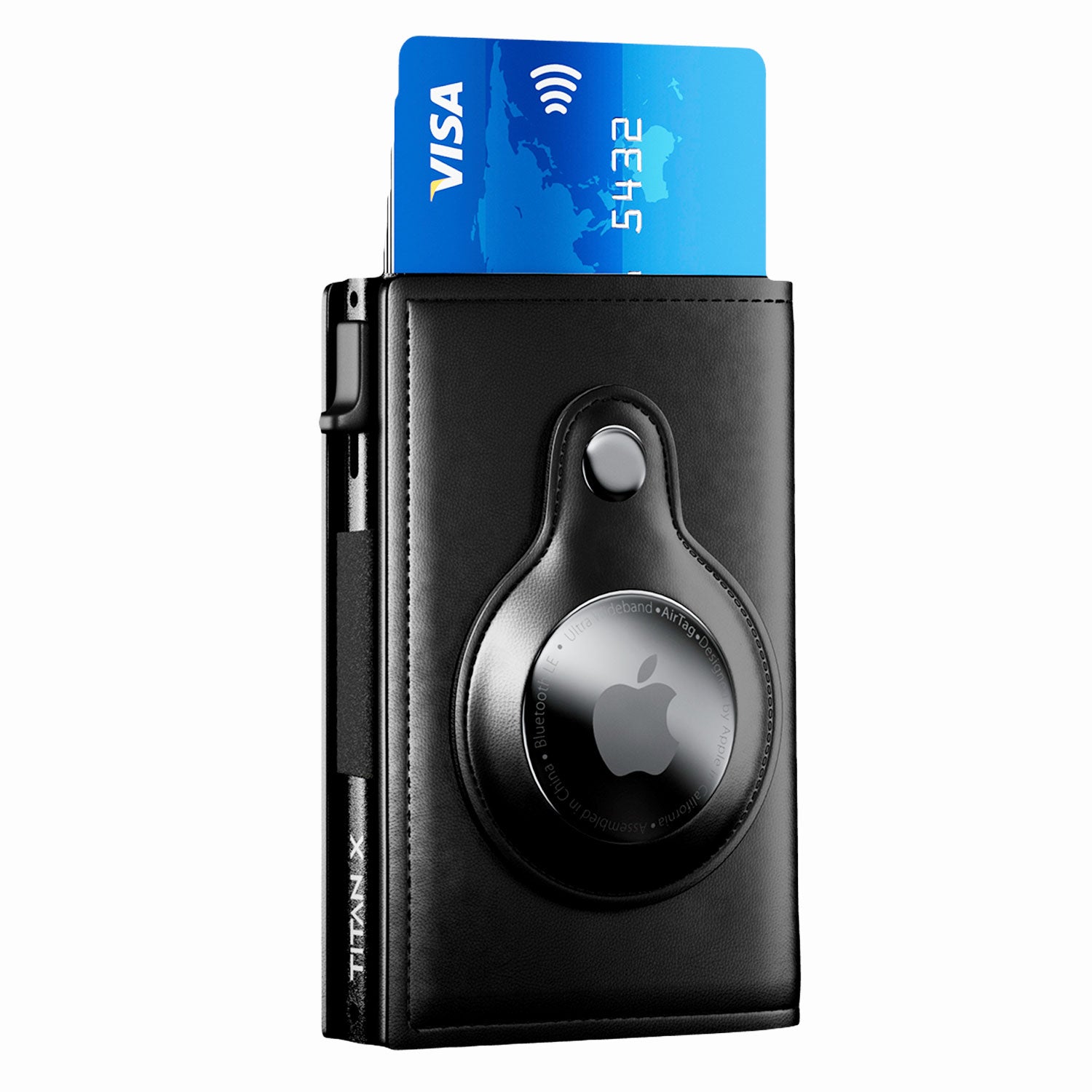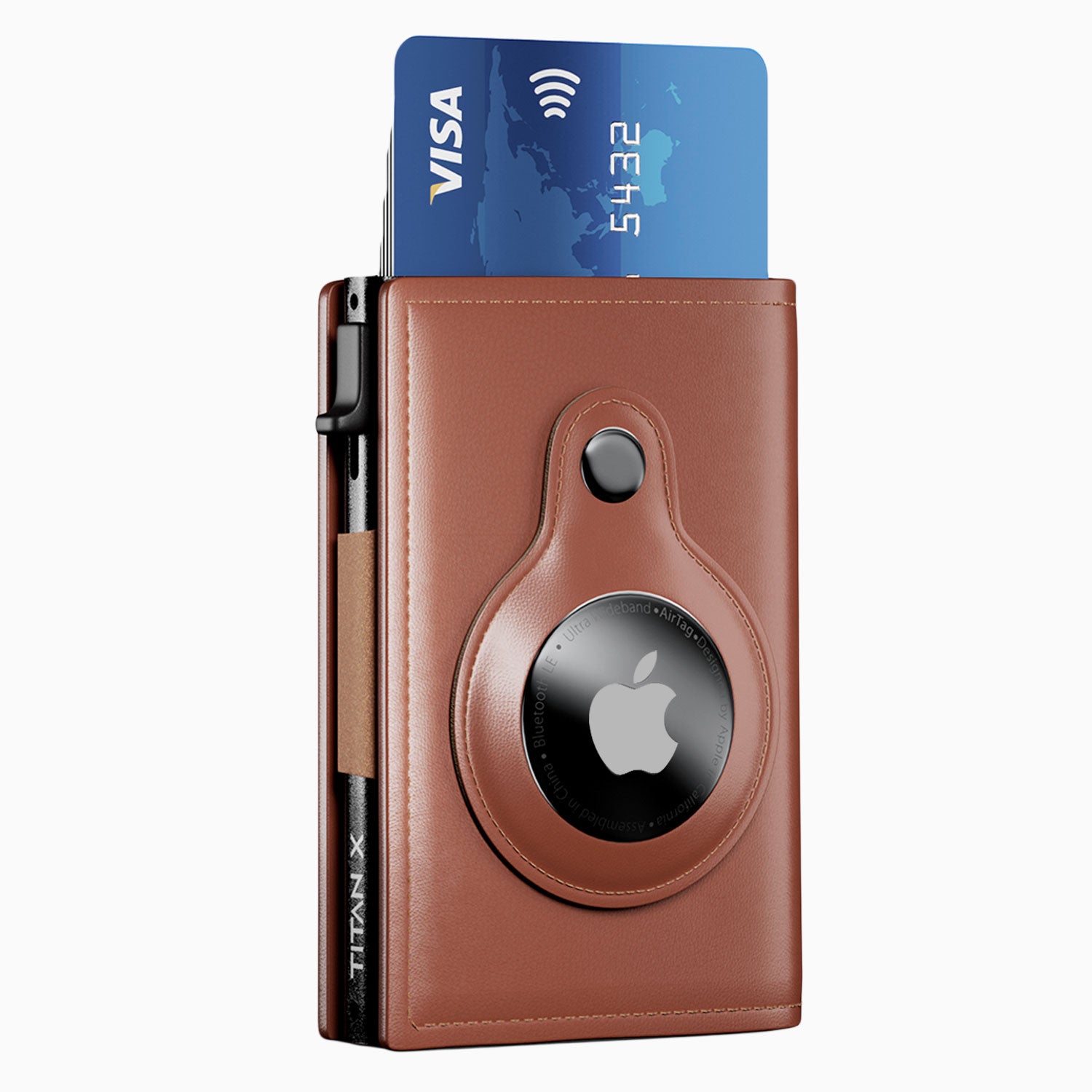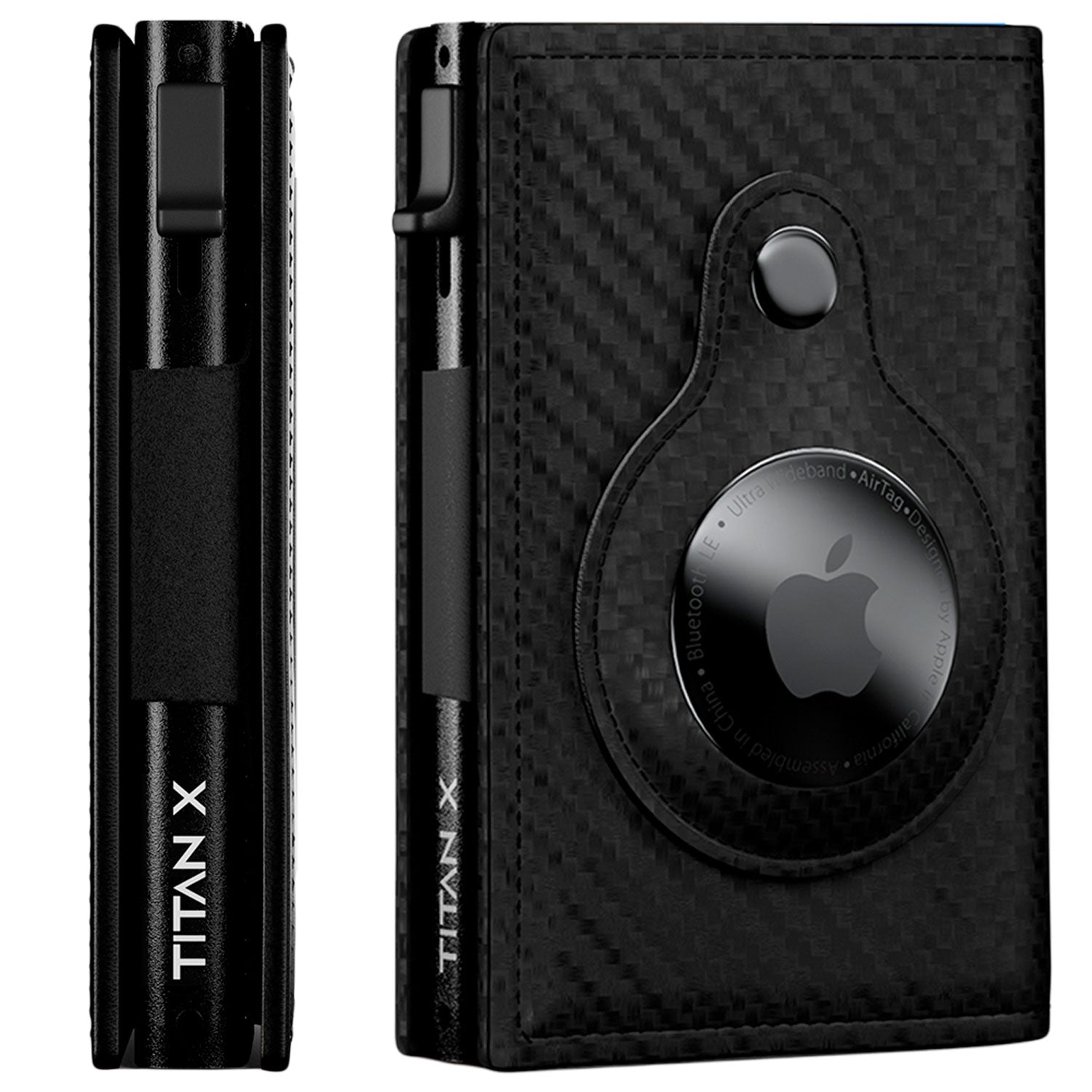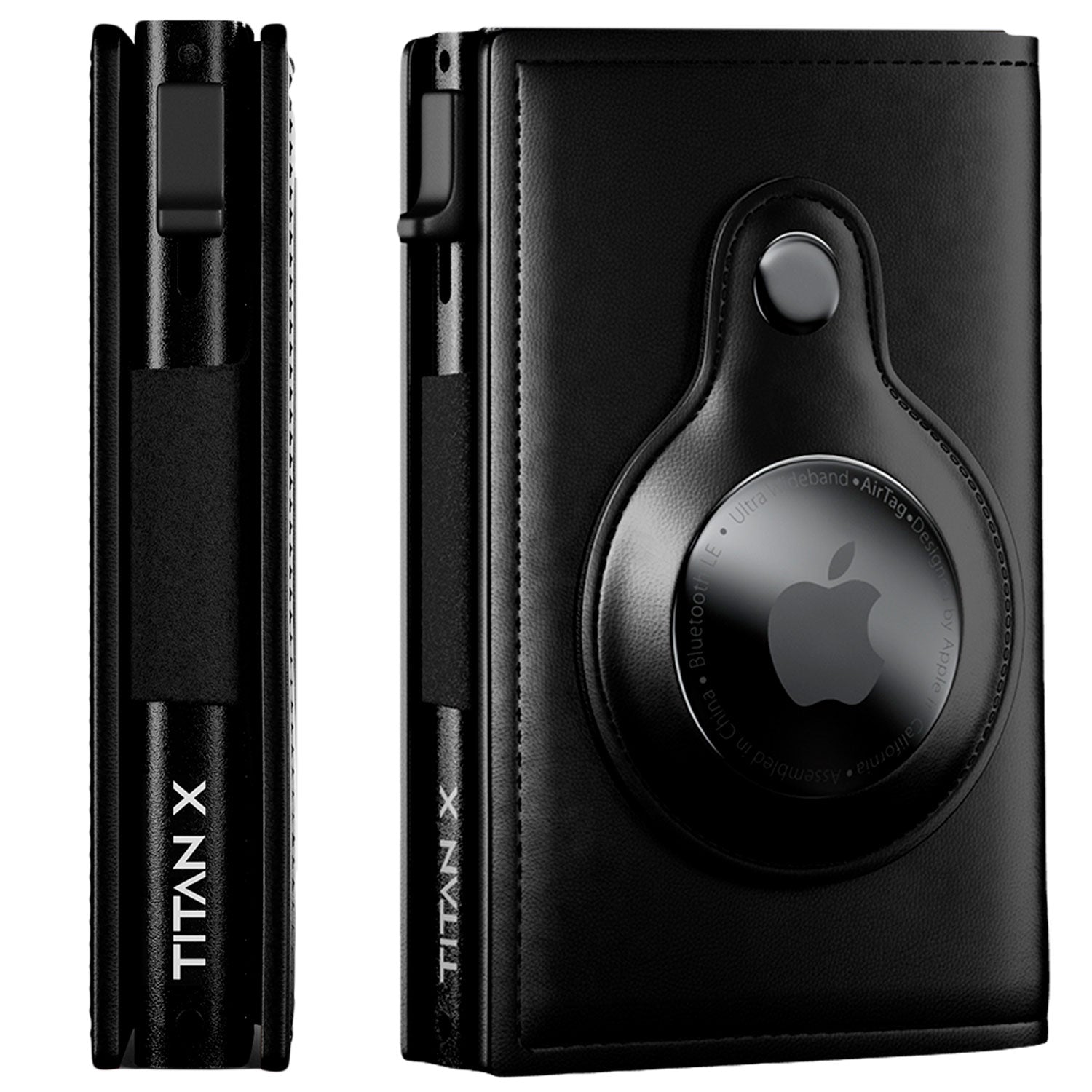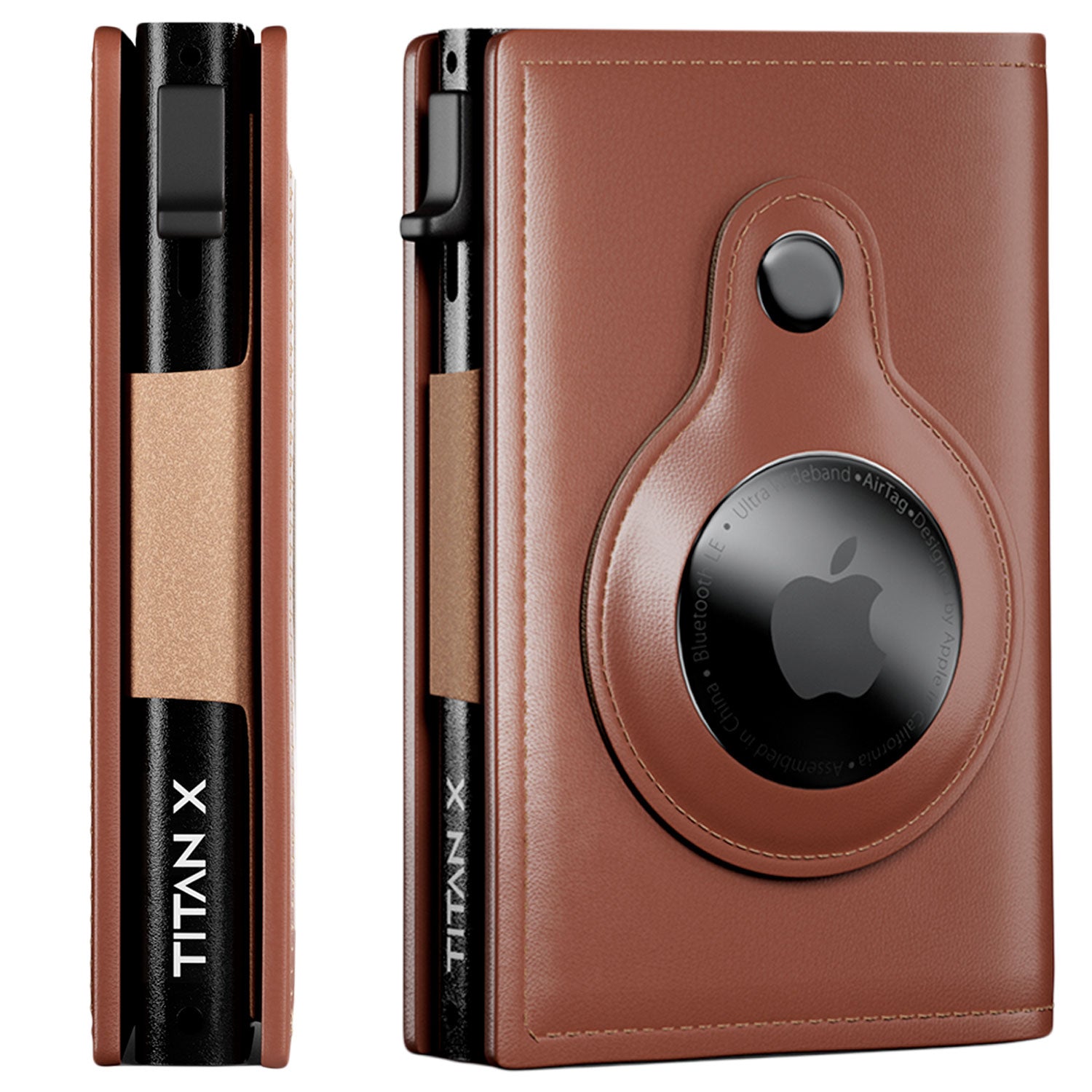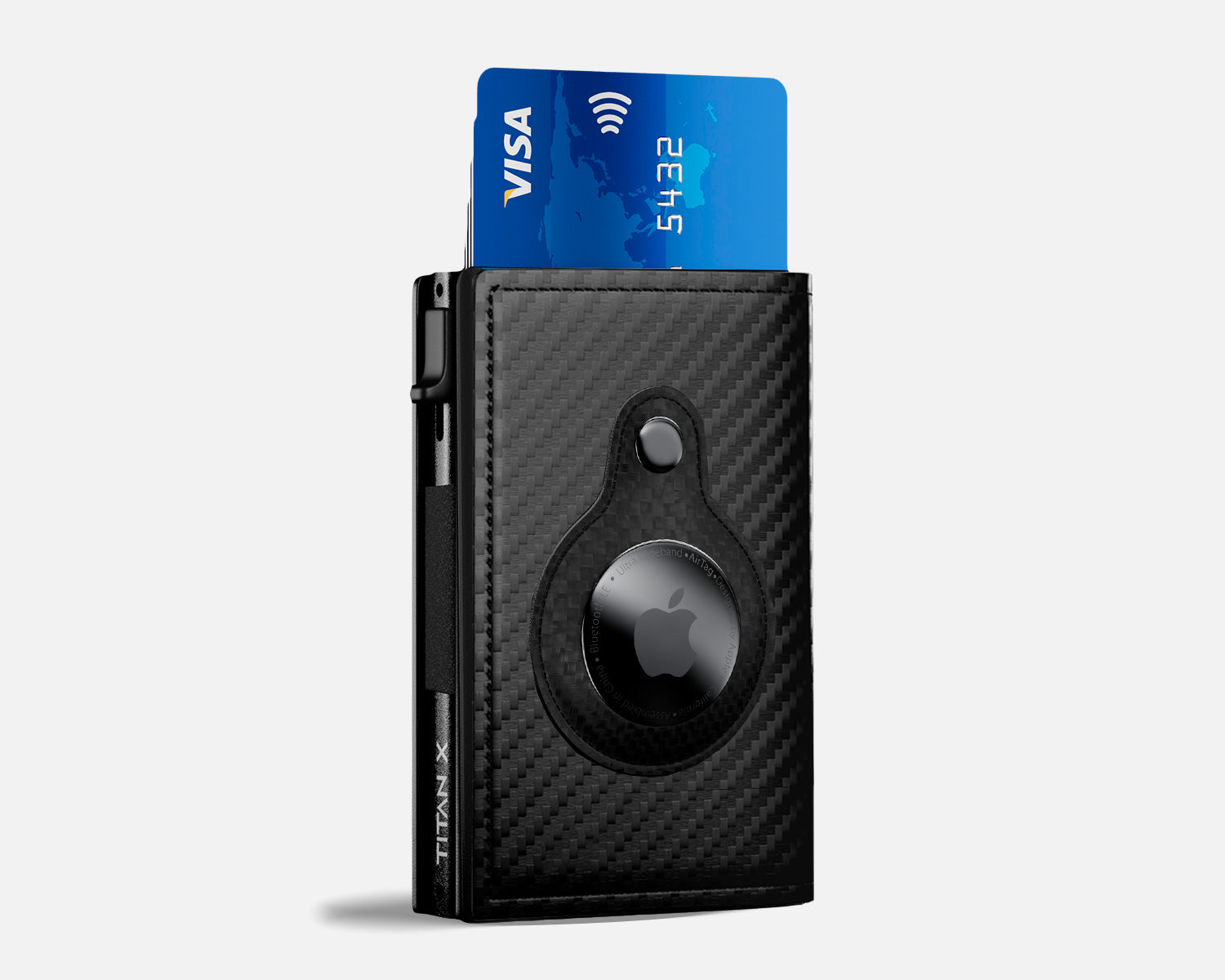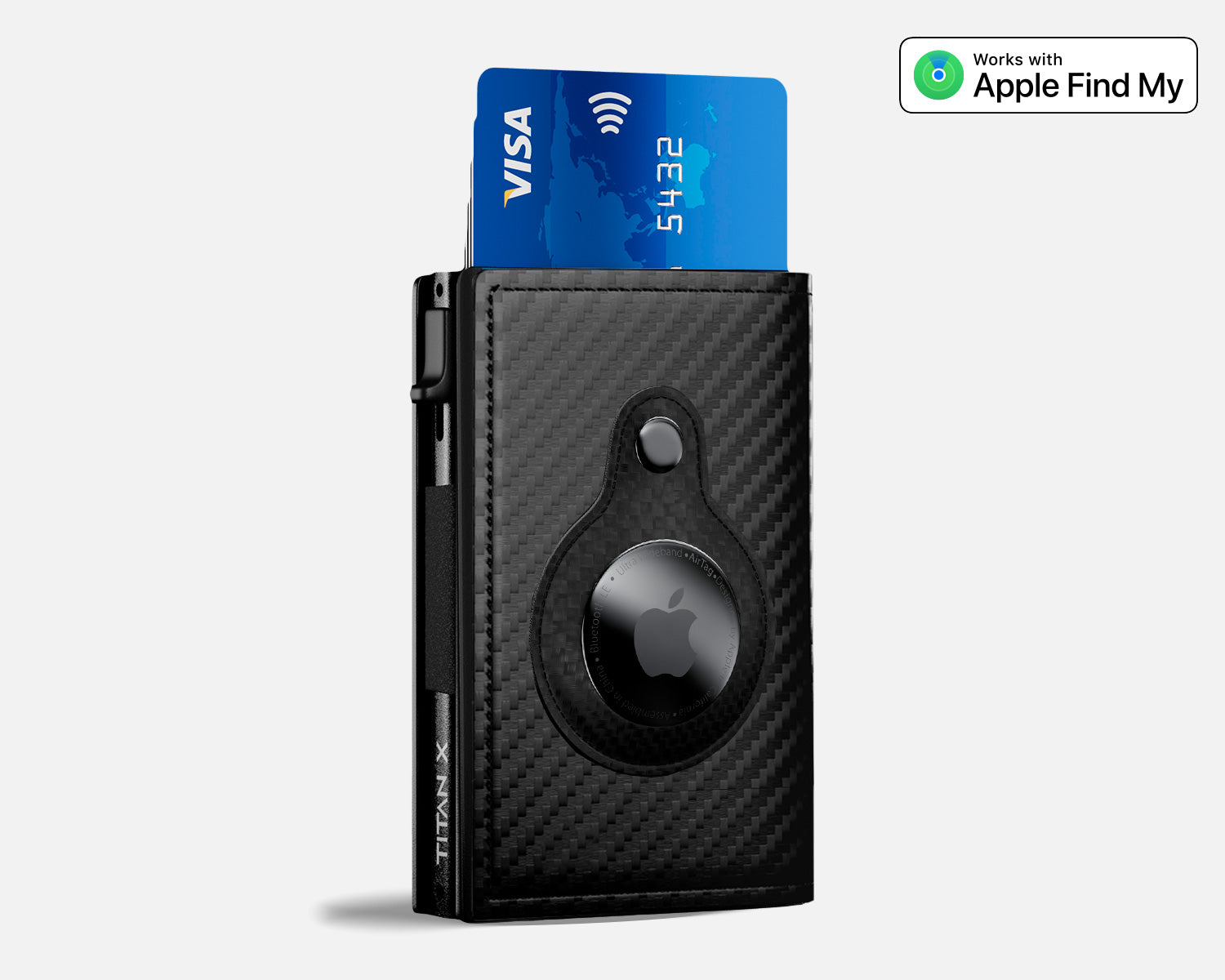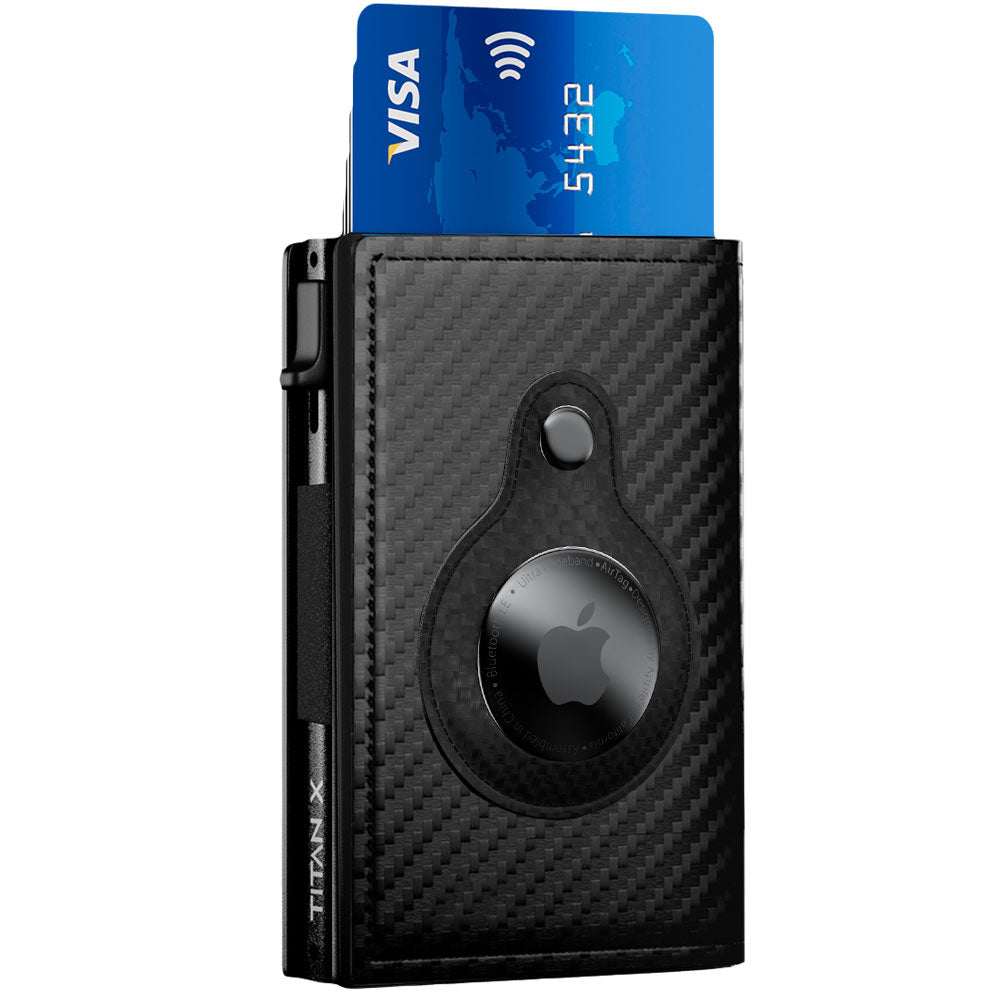 Airtag Trifold Edition
Estimated delivery: -

Compatible with Apple Airtag tracker (not included)
Holds up to 10 cards
Sleek and modern design with instant card access
Light and comfortable: perfectly fits in your front pocket
Blocks RFID (wireless data theft)
Magnetic closure
Premium package included (perfect for a gift!)
Won't be using the wallet with an Airtag? Check out our standard Trifold Edition here
Orders are processed within 24 business hours.
United States Shipping
Standard Domestic (2-5 days): FREE
Express Domestic (1-3 days): $8

Worldwide Shipping (Canada & Europe)

Standard International (7-12 days): FREE
Warranty & Specifications

Warranty
Our products are crafted to withstand everyday use - for a lifetime. If you ever feel that your wallet is not working properly, our team will make it right.

30 days risk free trial.
Try any TITAN X product for 30 days and if you don't like it, send it back, no questions asked.

Specifications
Made of high grade aluminum + full grain leather or carbon fiber I 98 x 70 x 18 mm or 3.9 x 2.8 x 0.7 inch I 2.5 oz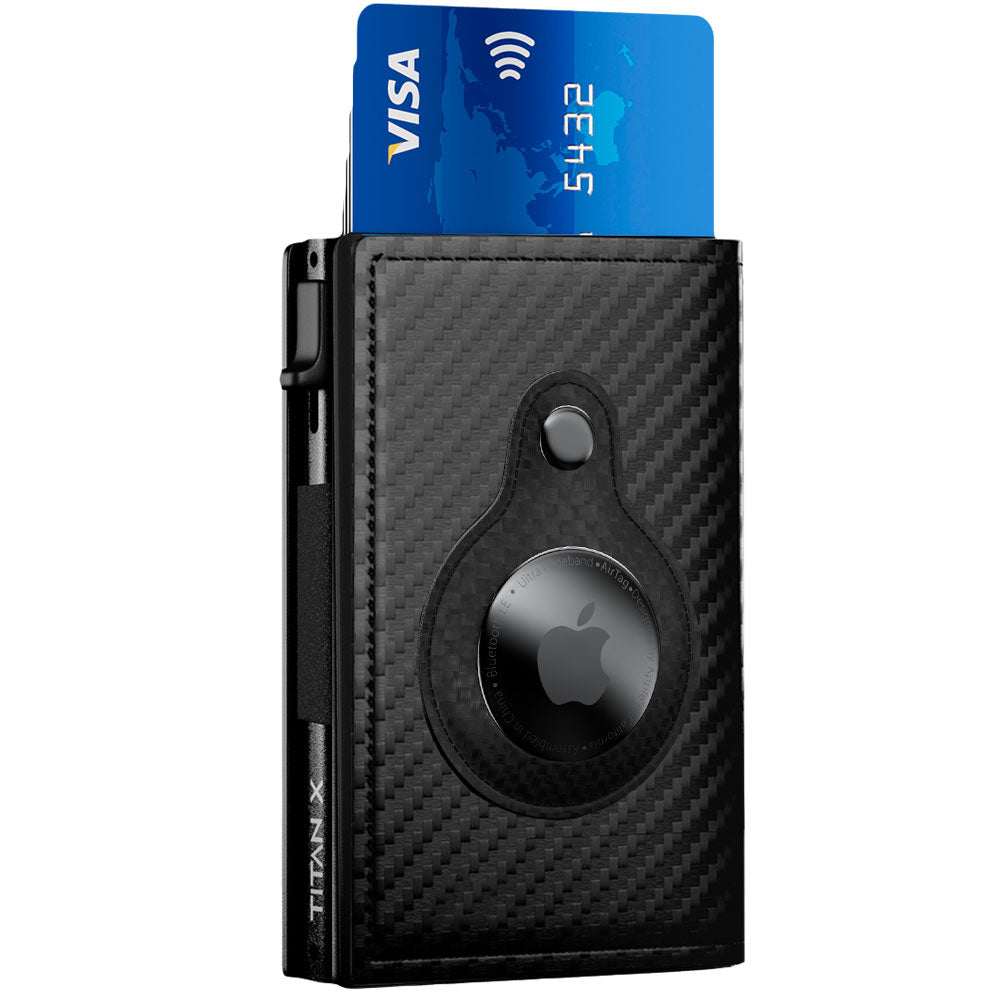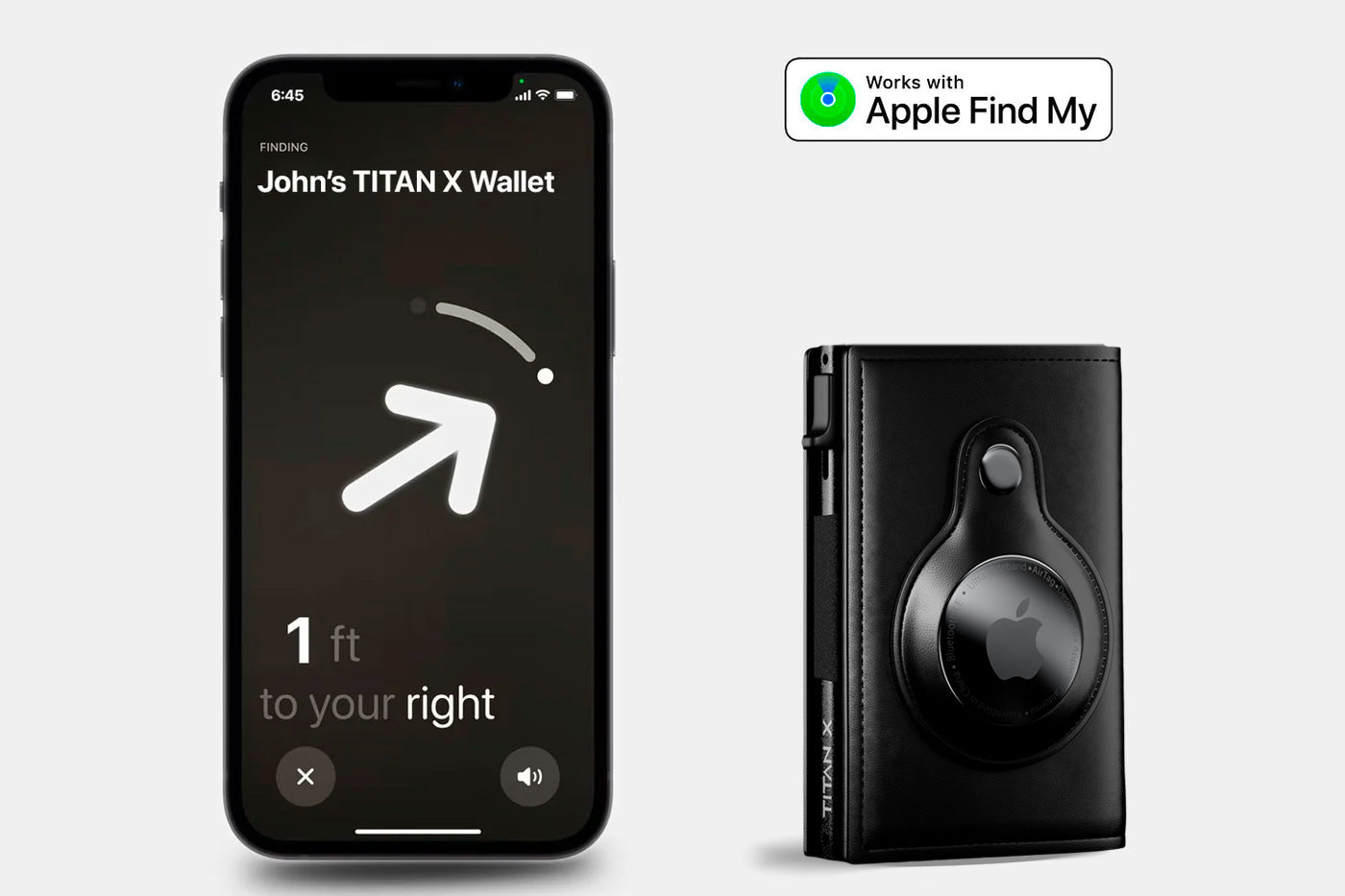 TAG IT AND NEVER LOSE IT.
Can't find your wallet? Our Trifold Edition has been designed to never be lost. Simply attach your Airtag and use your phone to ring your wallet or see its exact position on the mini-map. Ideal for those who want to have peace of mind knowing that their goods are always safe and secure.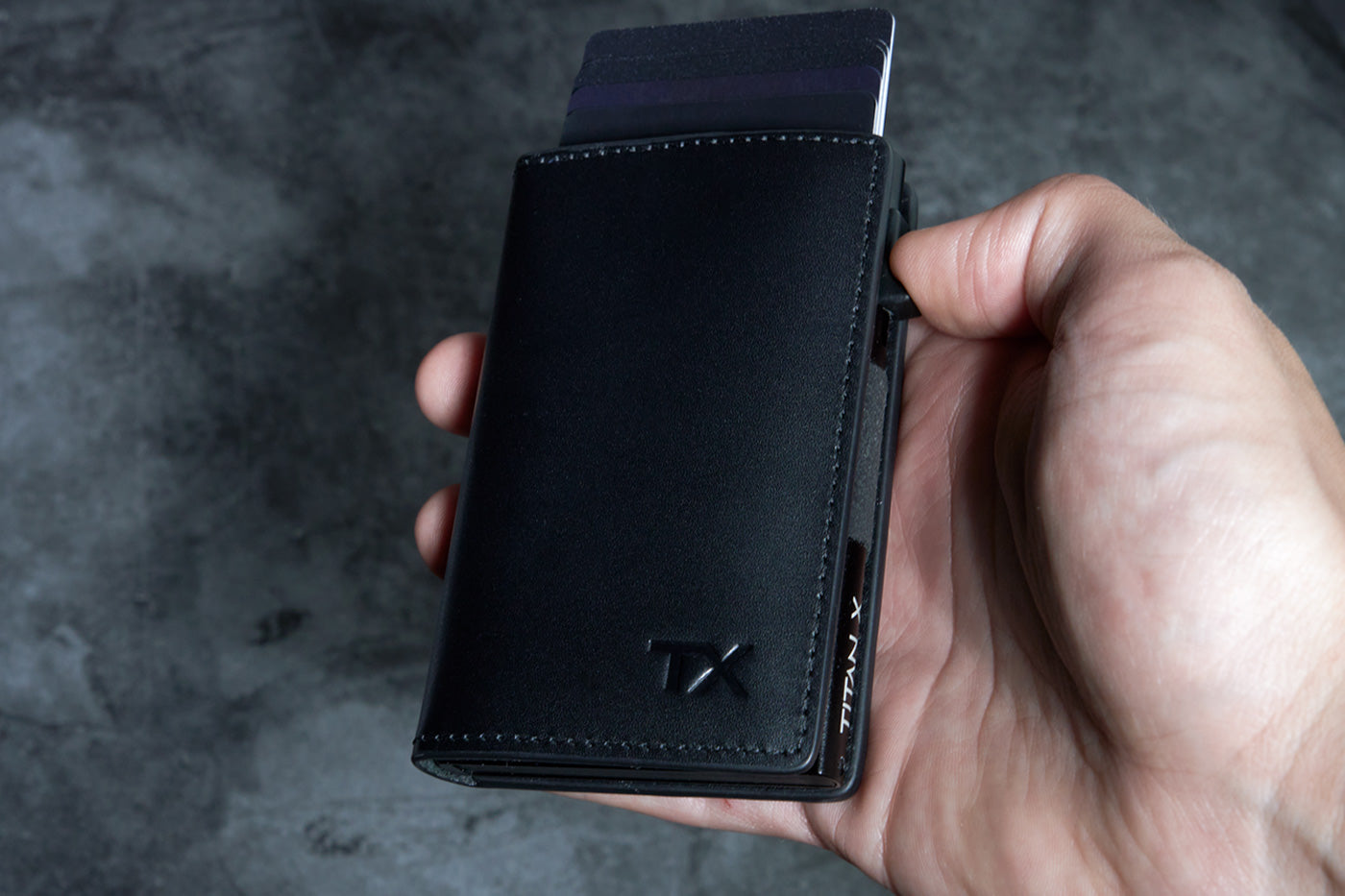 INSTANT CARD ACCESS
We have perfected our trigger mechanism so it can stagger all your cards with the snap of a finger. Simply slide the trigger down and get access to your most used cards on the go.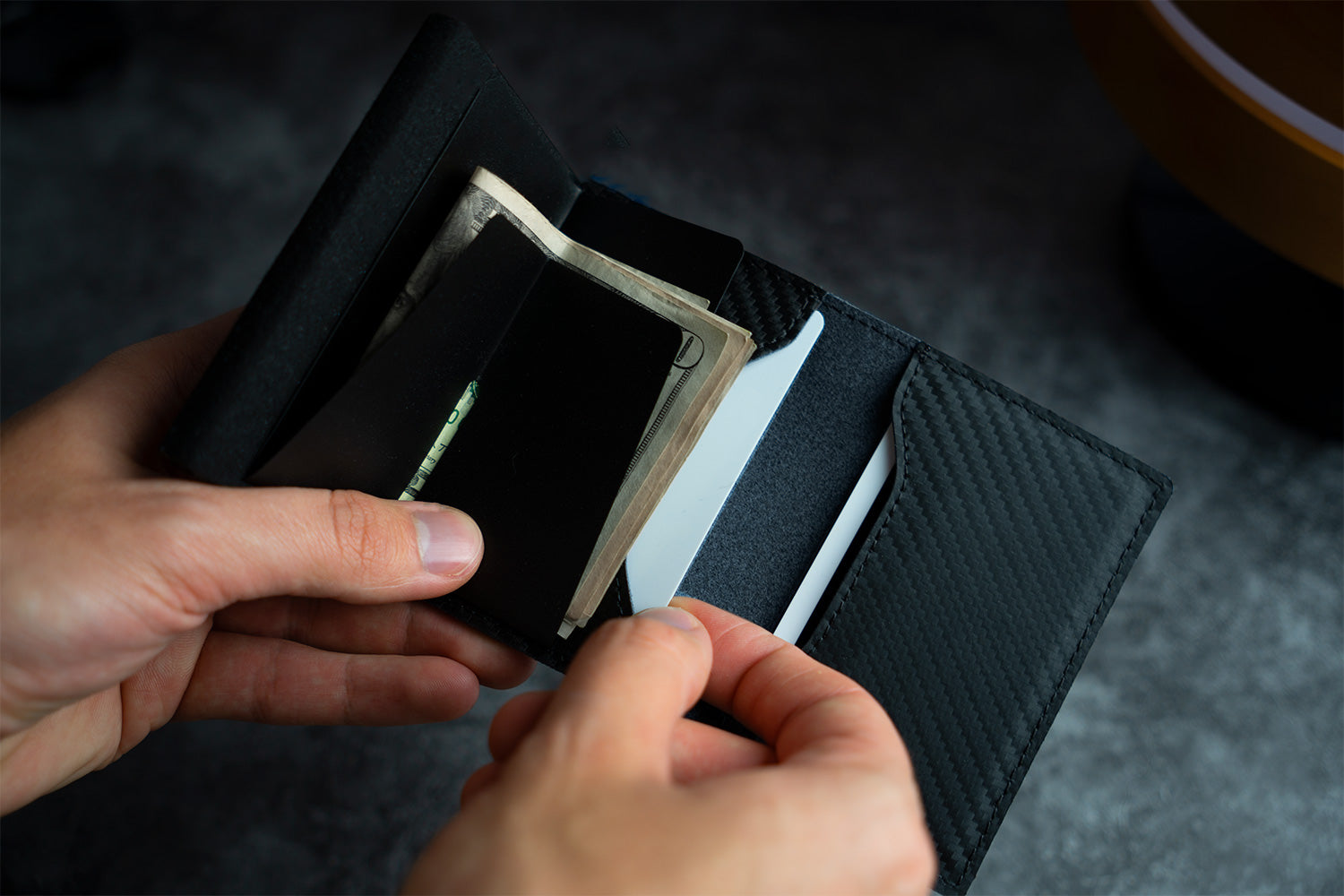 SLIM, SLEEK, MINIMALIST DESIGN
The Trifold Edition is slim and has a sleek design that will be the perfect touch for your everyday carry essentials. No more ugly and bulky wallets that complicate your life, our products represent minimalism at its finest.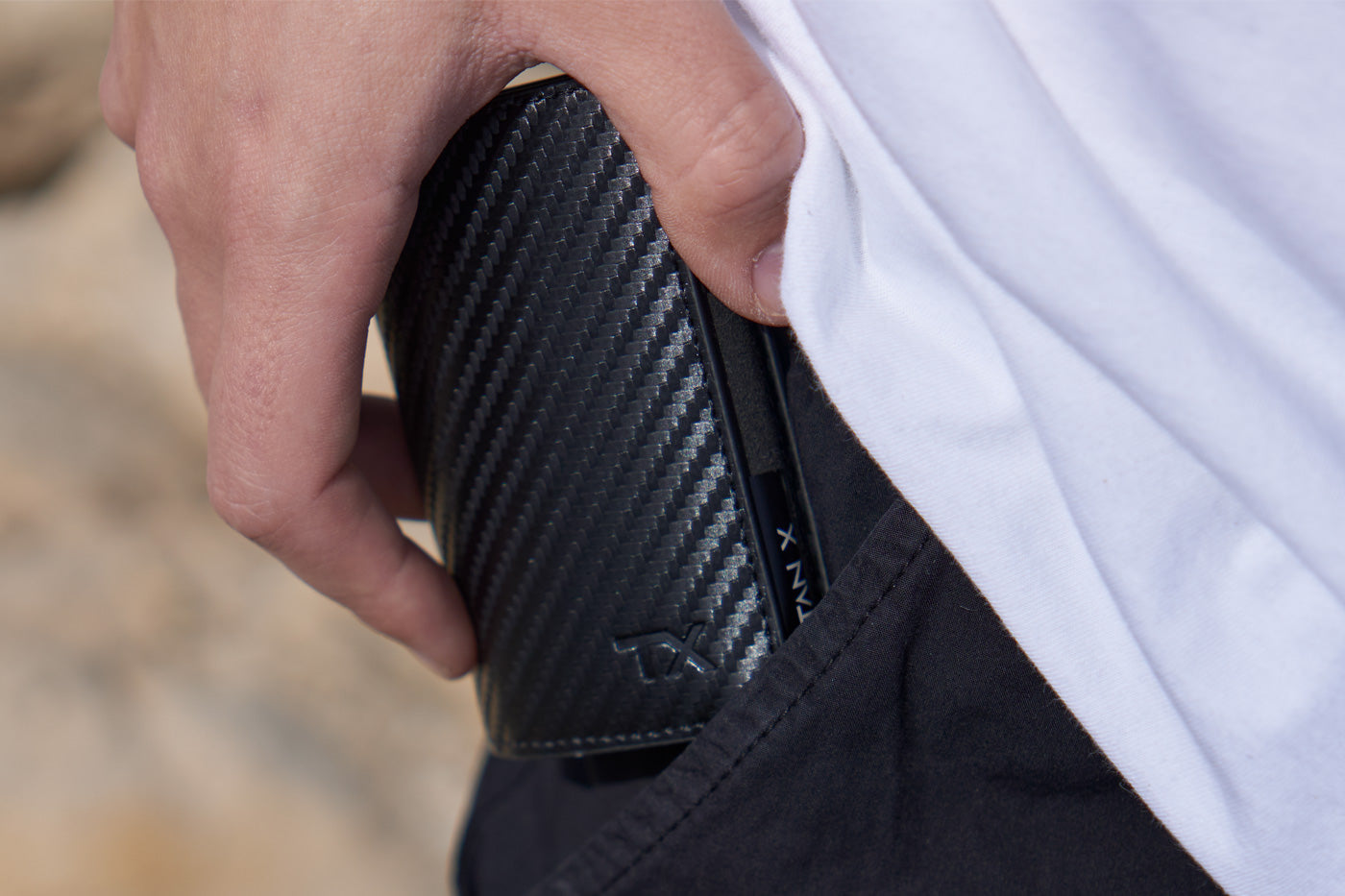 LIFETIME WARRANTY
We craft our products to be able to stand up to the rigor of day-in and day-out use. If you ever feel that your TITAN X does not function correctly, please reach out to our customer support and our team will make it right.
This product is rated 4.9 of 5.0 stars.
It has received 22 reviews.
Will it be comfortable to carry in my pocket?

We recommend keeping it in your front pocket to get rid of those back pains that your old bulky wallet has brought to you from sitting on it.
If turned upside down, do the cards fall out?

No, our Trifold Minimalist Wallet has been designed to hold your cards firmly regardless of whether there is 1 card or 5 cards in the chamber. It will also hold cards firmly in the chamber even when the cards have been ejected to access them and are partially exposed.
How many cards does it hold and how do I access them? Does it work well with embossed credit cards?

You can insert up to 5 embossed cards (or 7 flat cards) inside the aluminum compartment so you can access them with the trigger mechanism and 3-4 cards in the leather compartments. The mechanism of the Trifold Edition works perfectly fine with embossed cards.
Can I keep some cards out of the anti RFID chip so I can use them without pulling them out?

Yes! Some of our customers want to keep a personal ID card out of the anti RFID blocking aluminum compartment so they can use it quickly at work (for example) without having to trigger the ejection mechanism. In order to do so, you need to keep the desired card in one of the leather compartments, this way the anti RFID aluminum case won't block your card's wireless data.
How many cards and dollar bills can it hold?

Up to 10 cards. As for bills, for most currencies (USD, EUR CAD) up to 8-10 bills.
Does the wallet have a warranty?

Yes, the Trifold Edition comes with a lifetime warranty and it doesn't need activation.