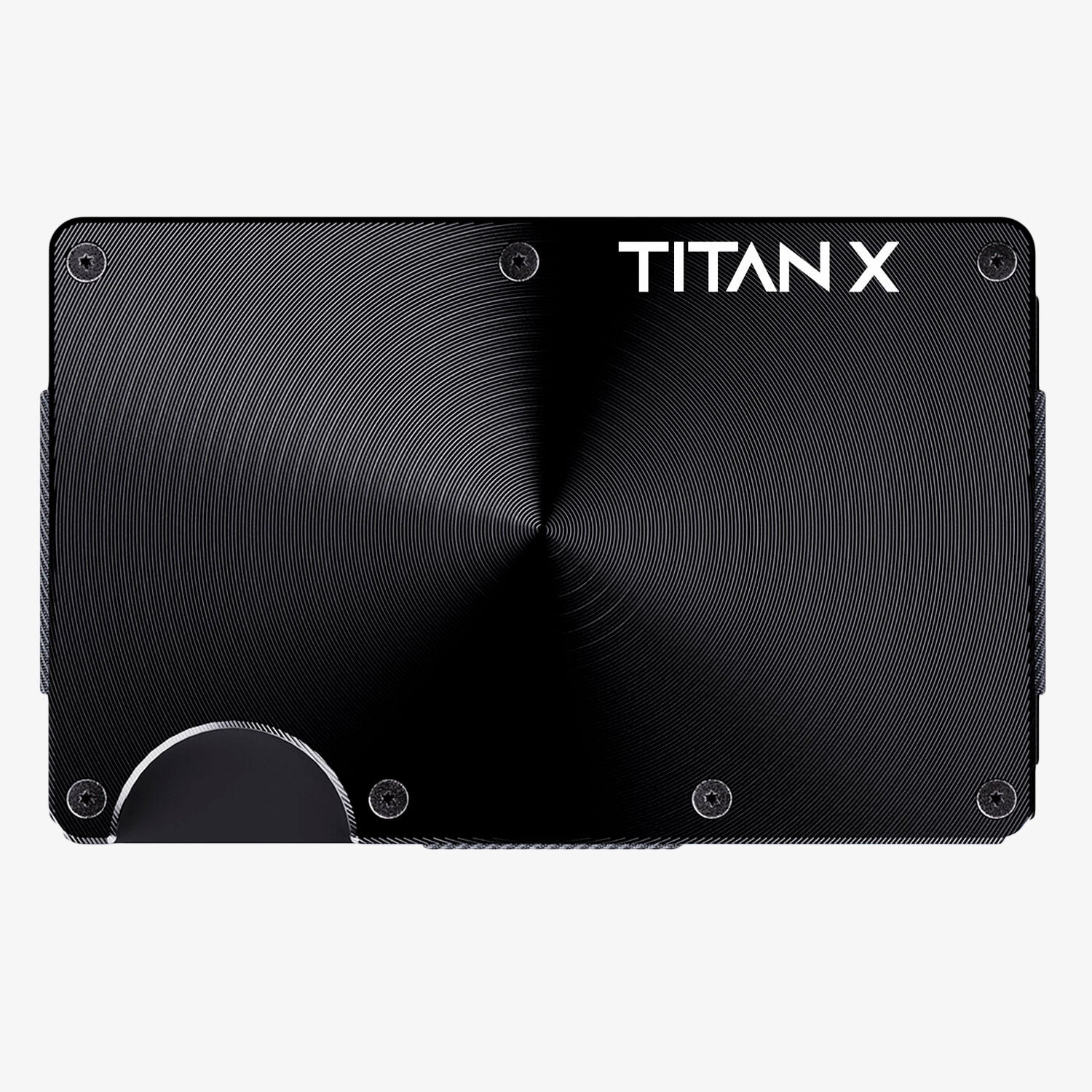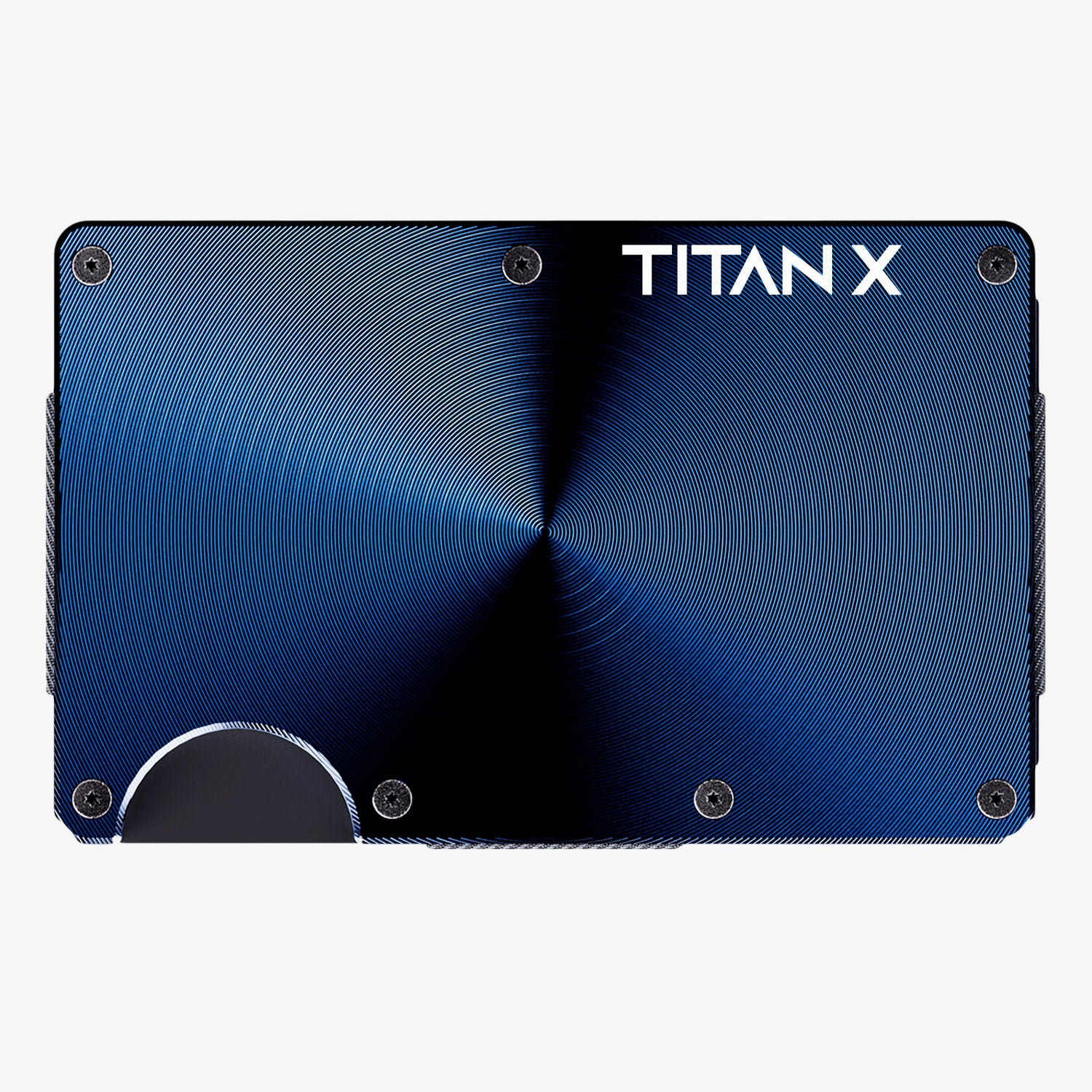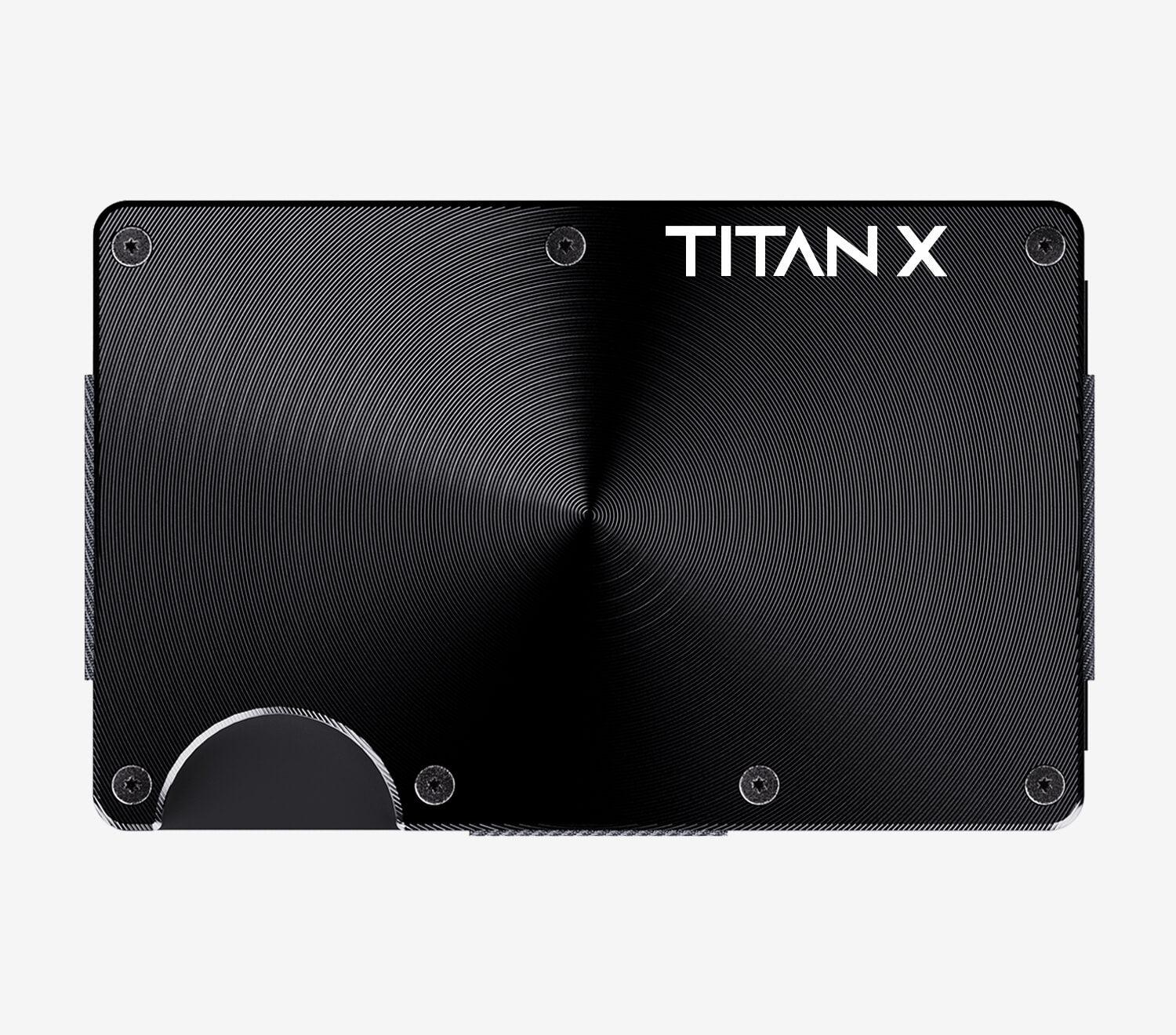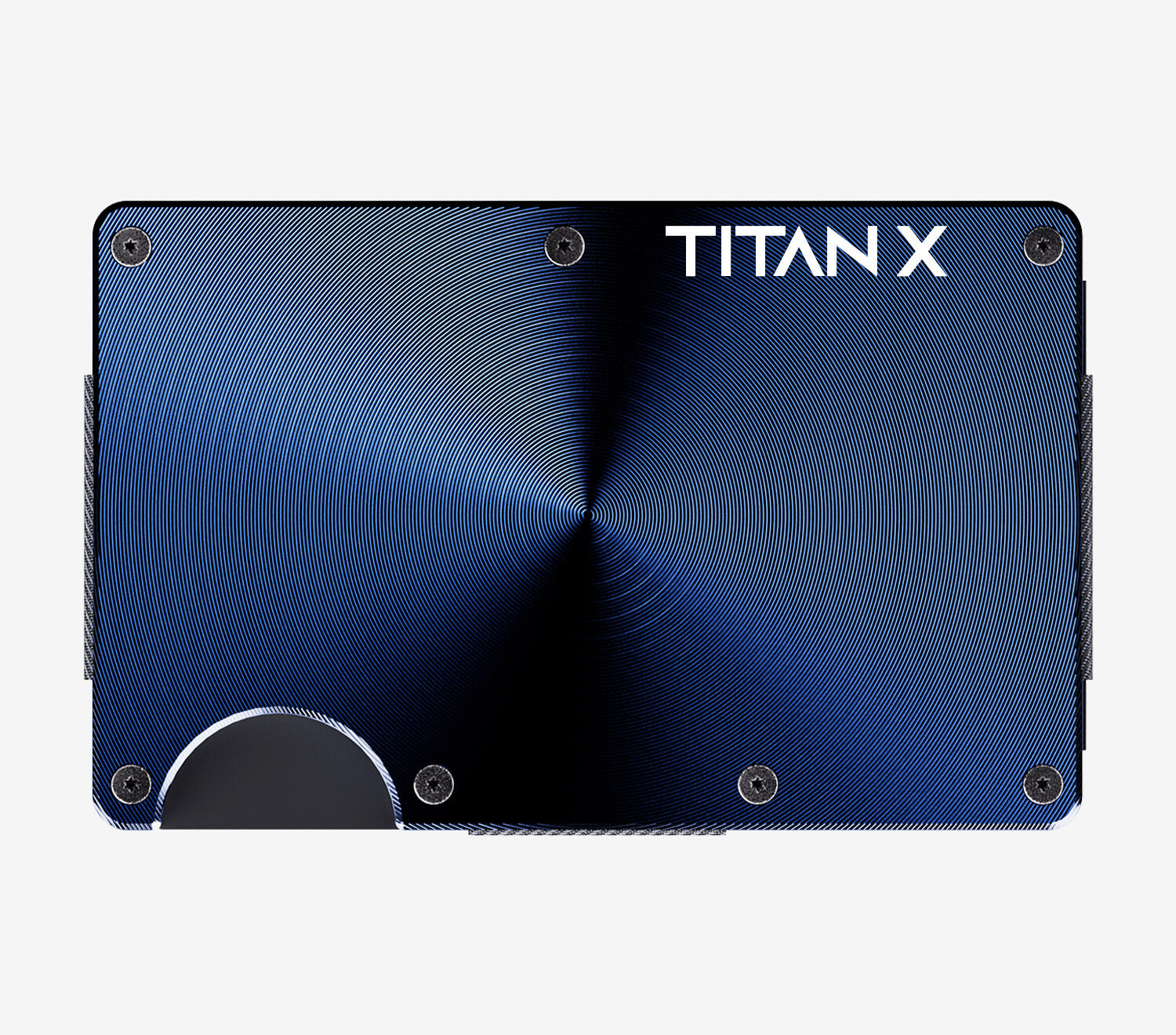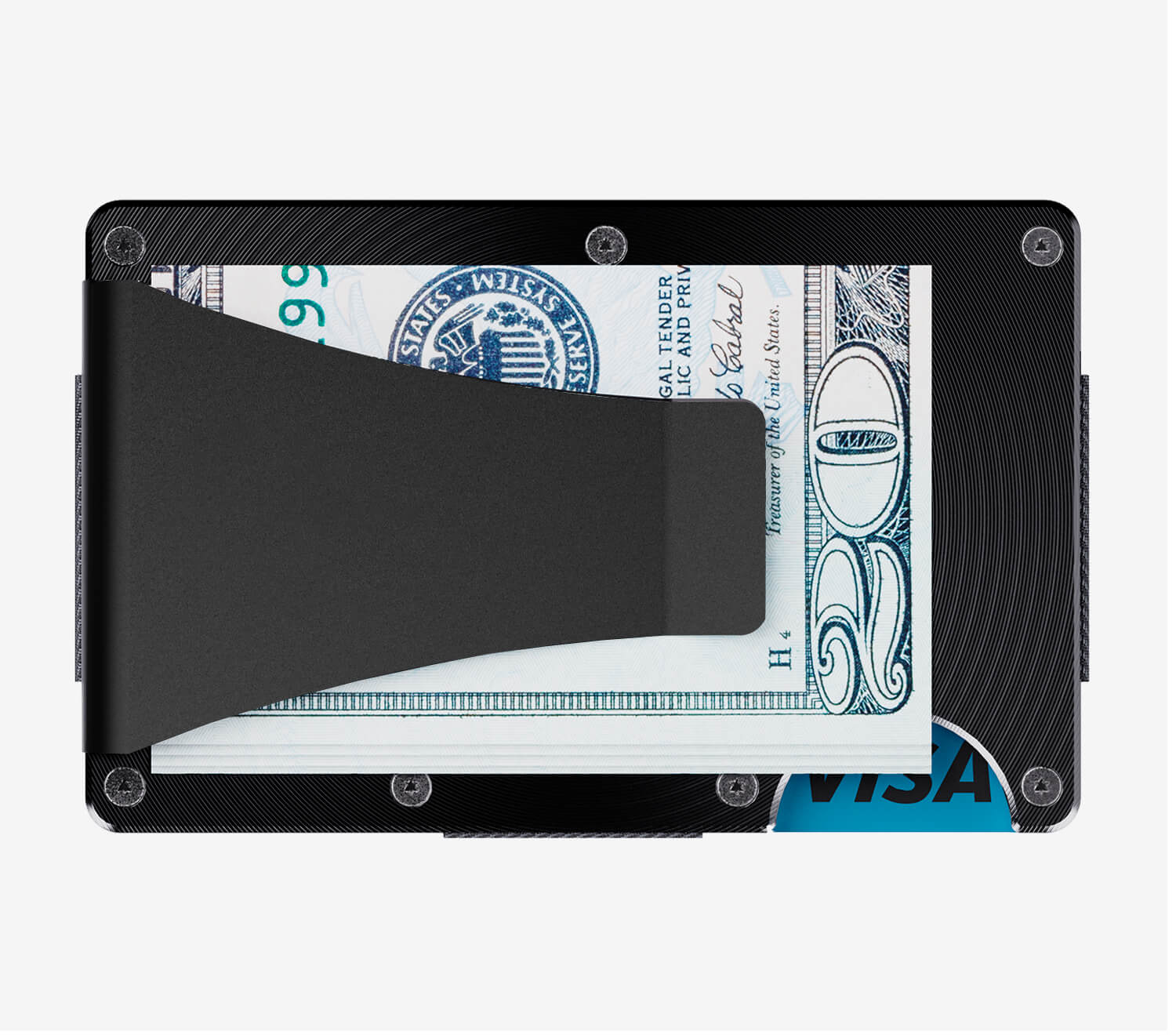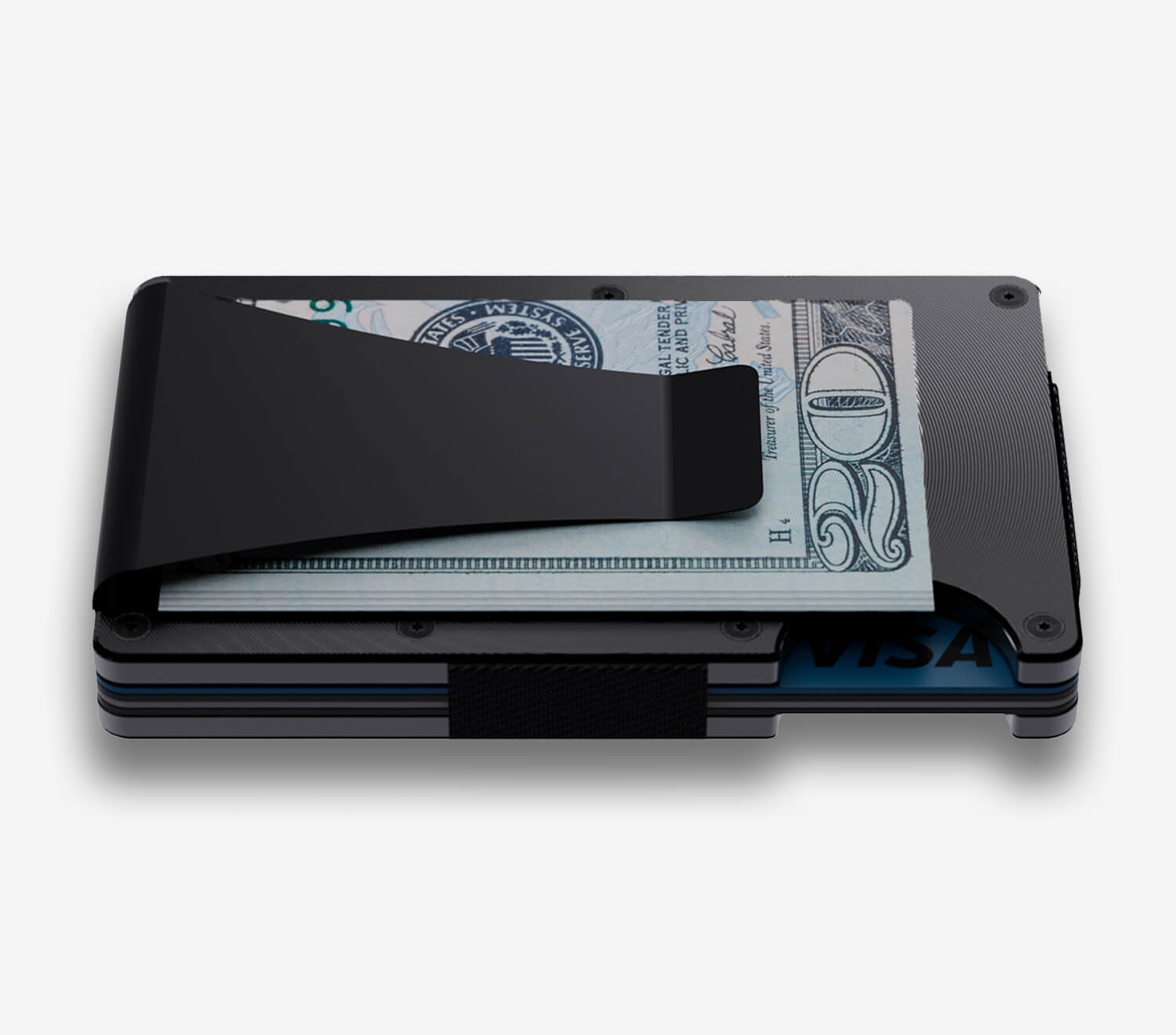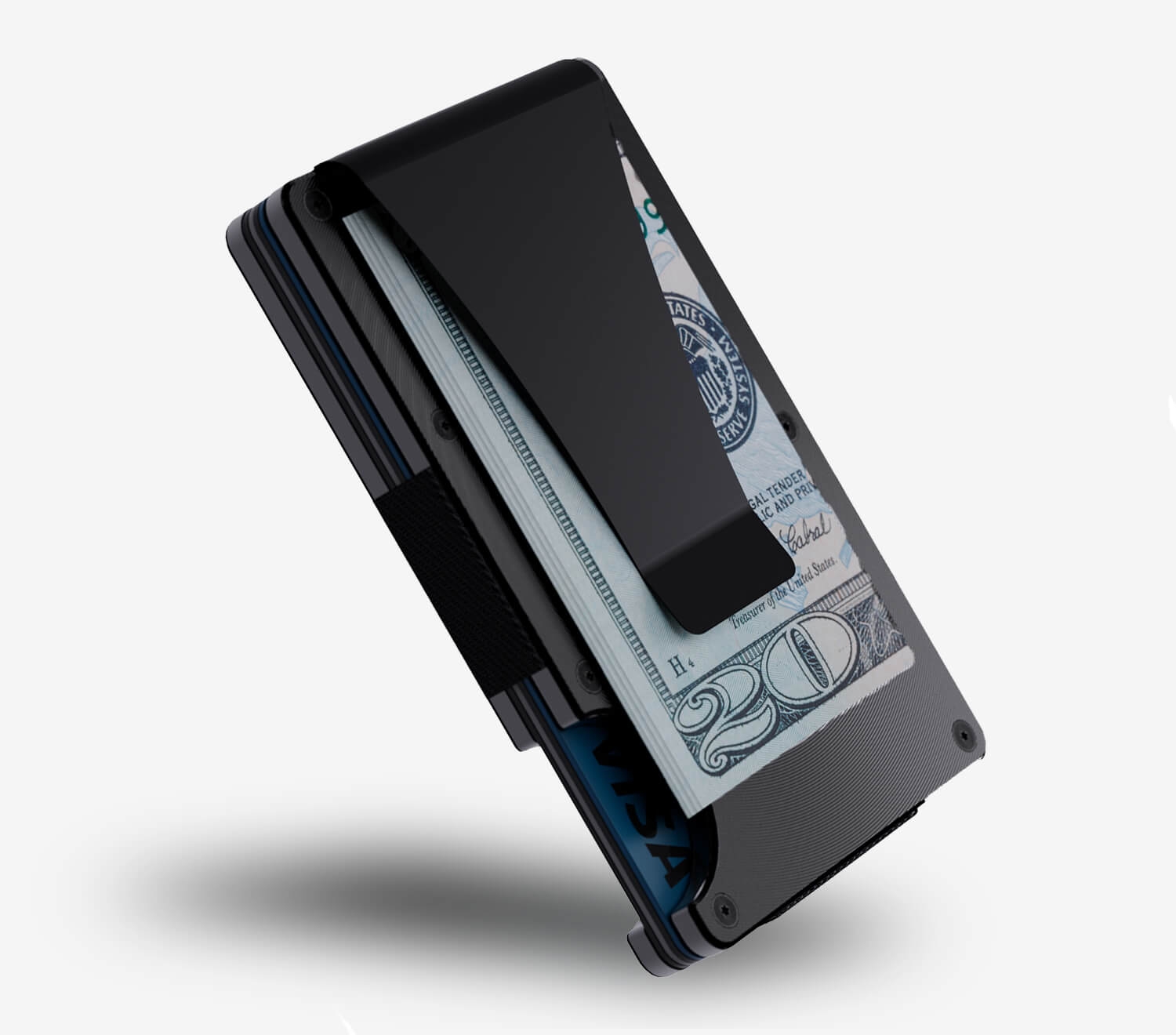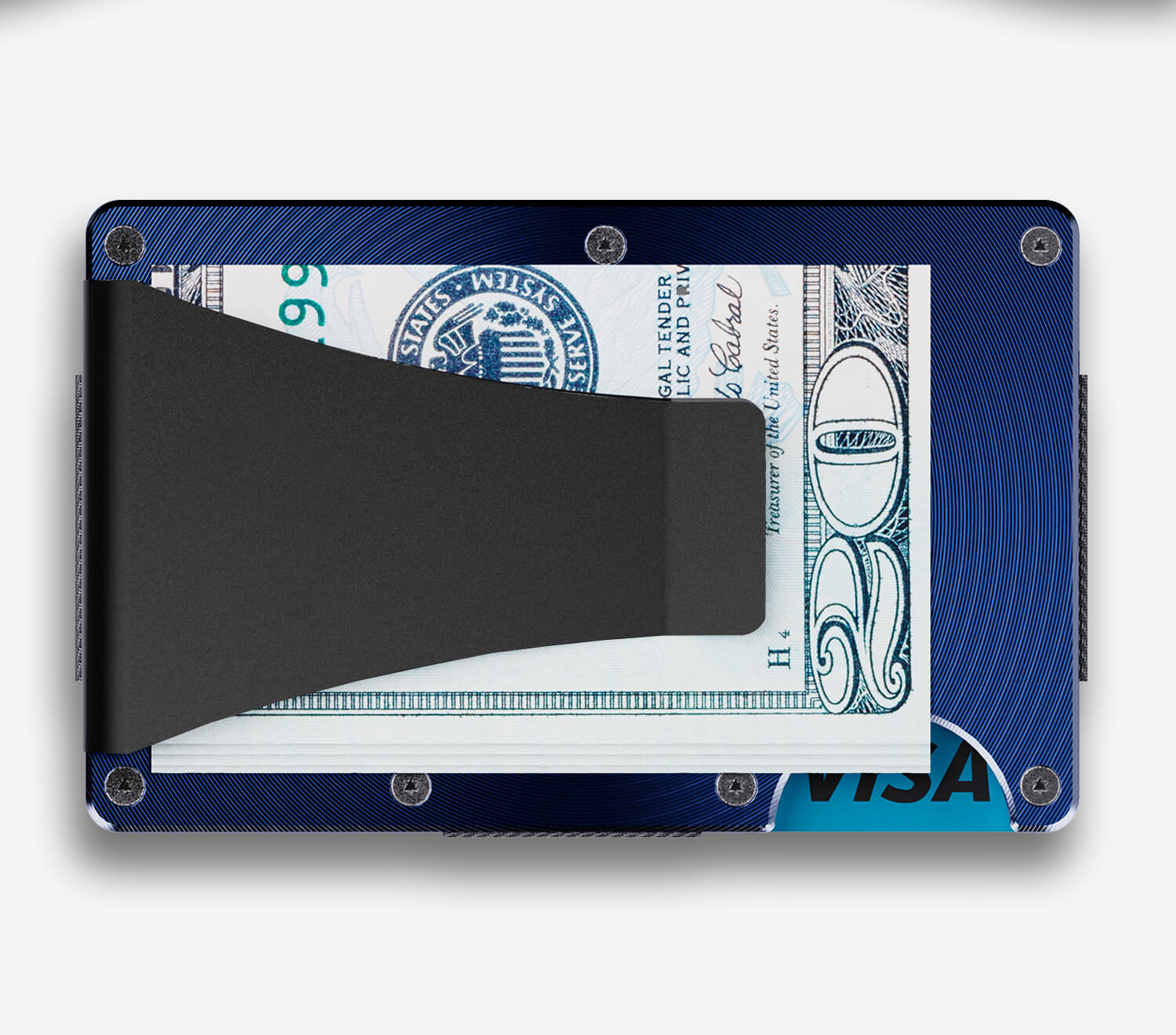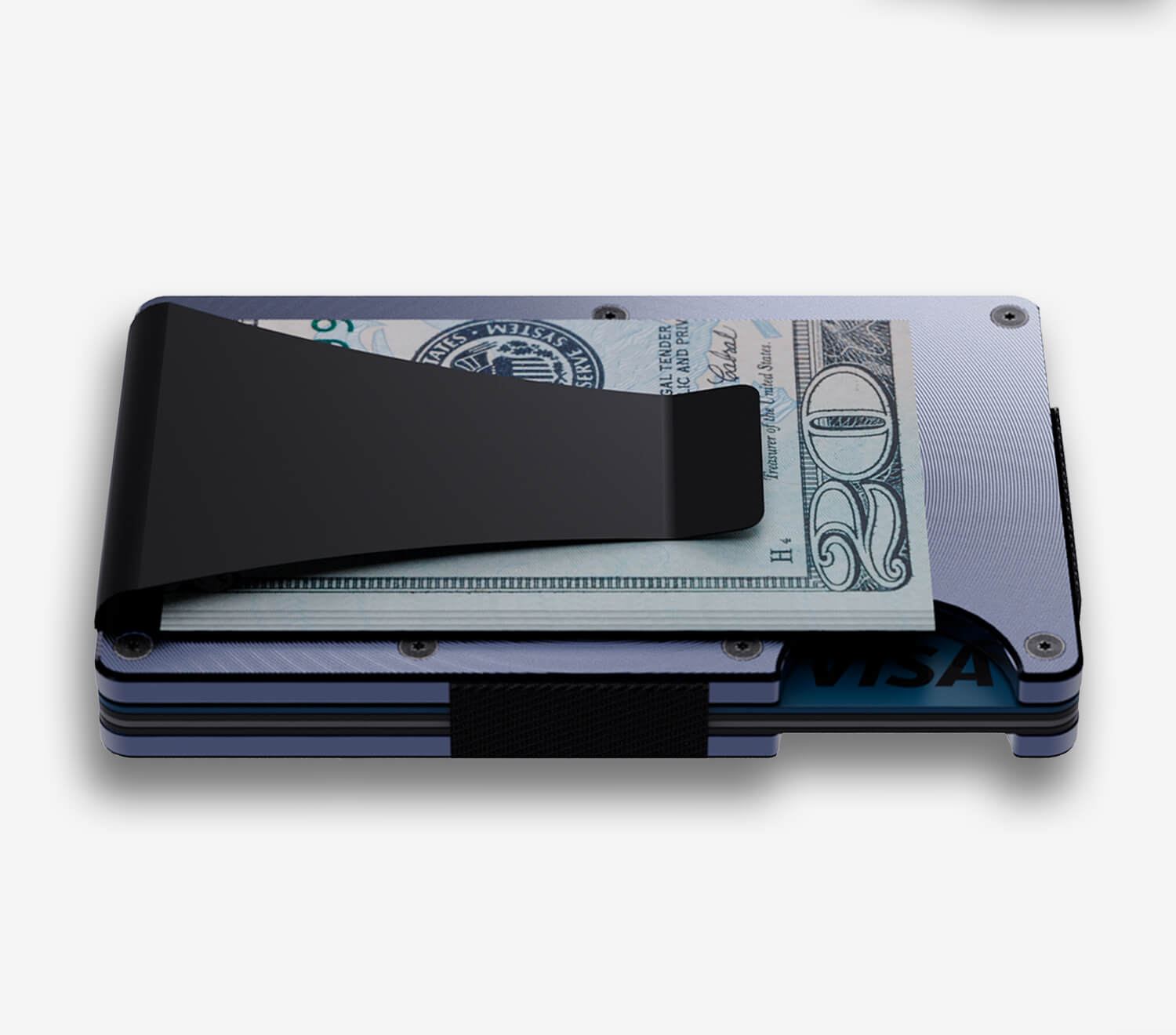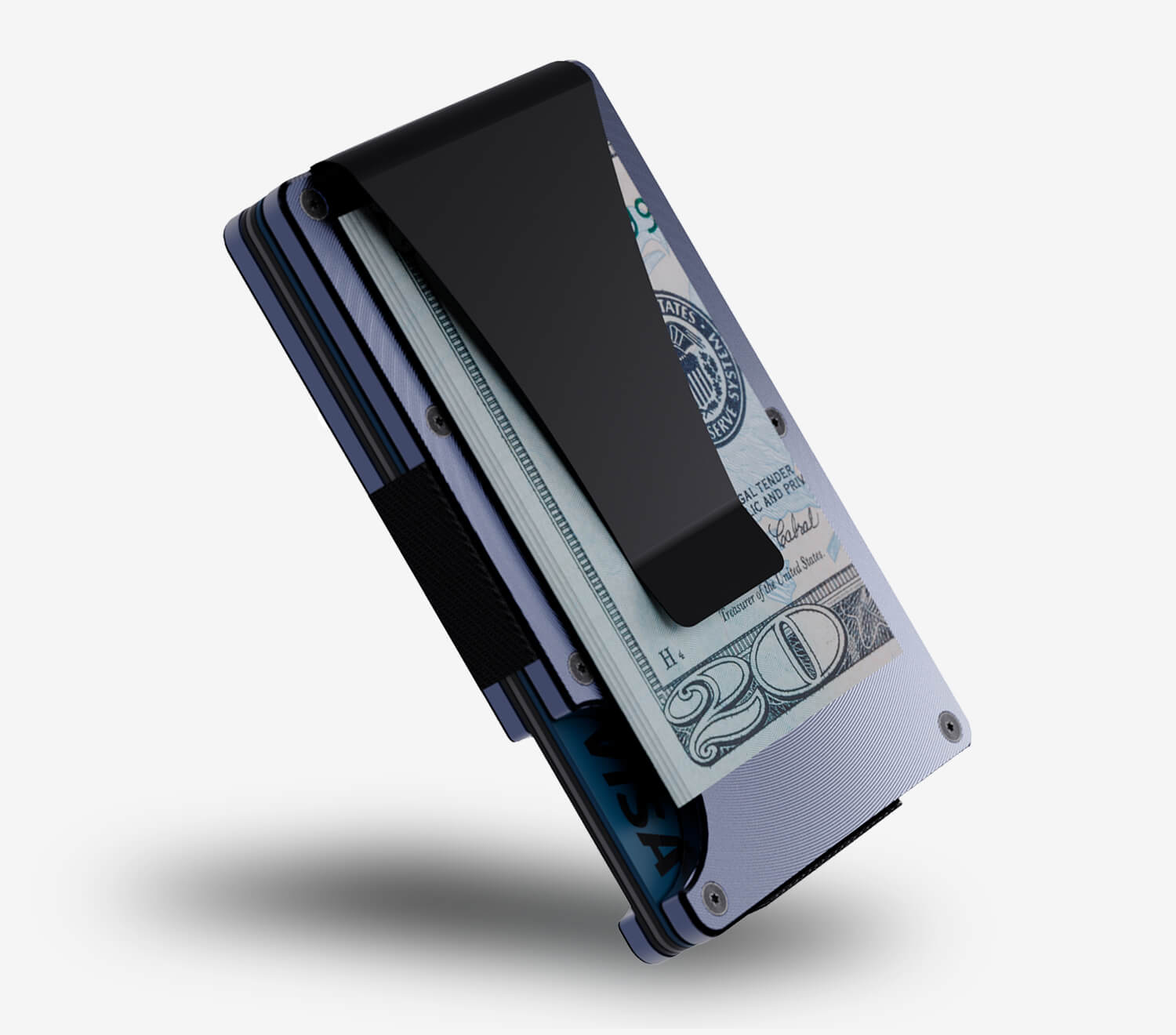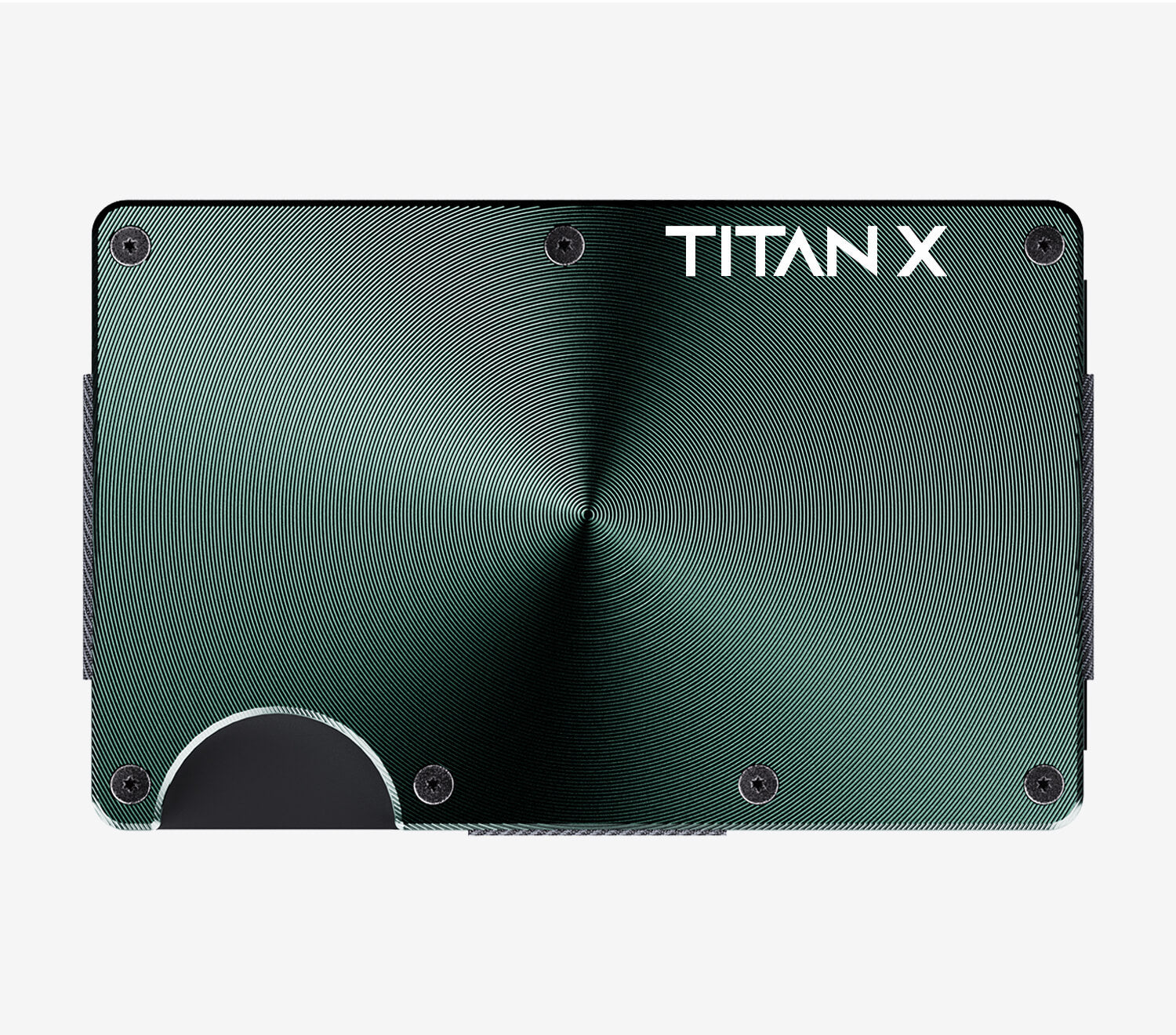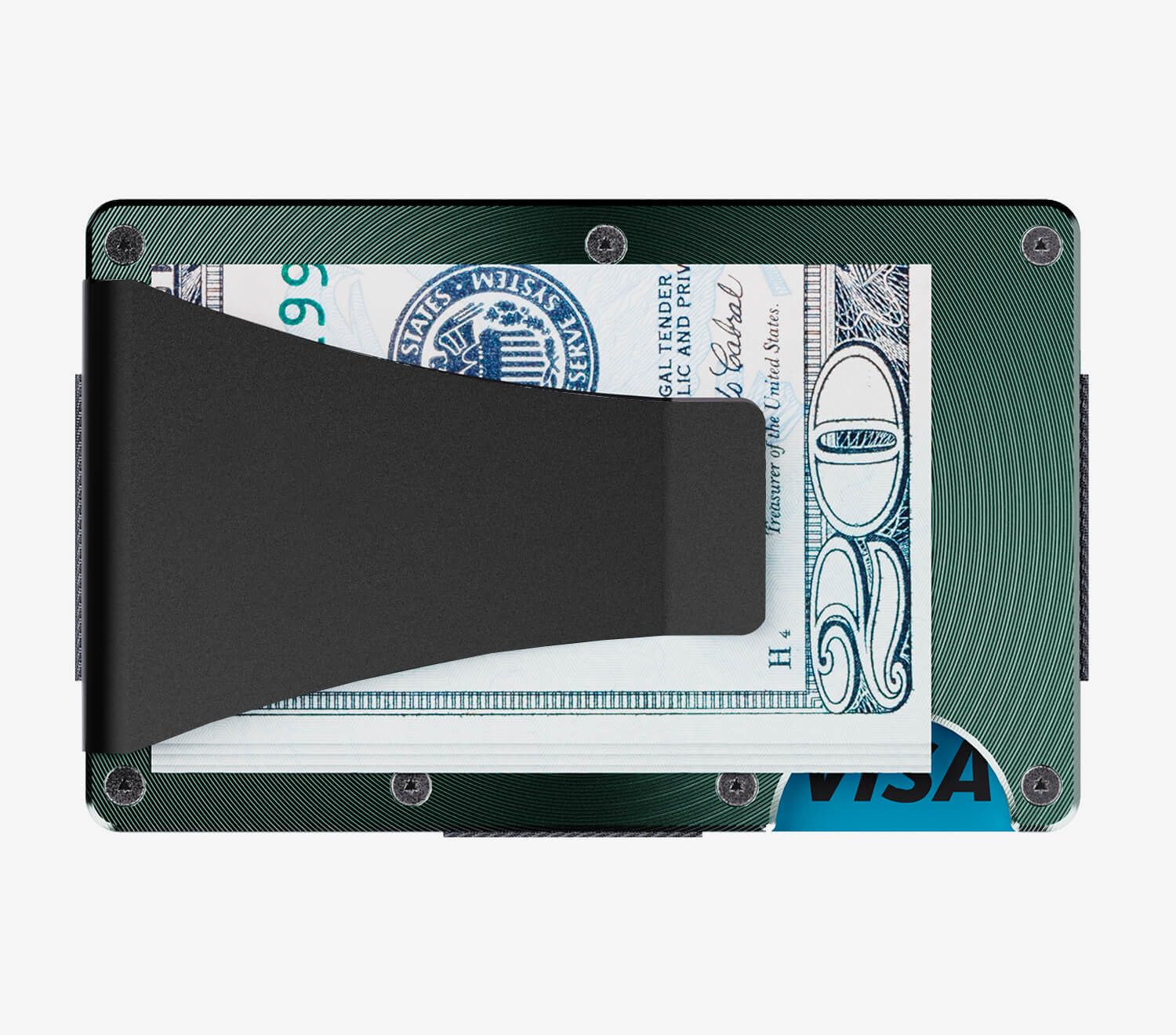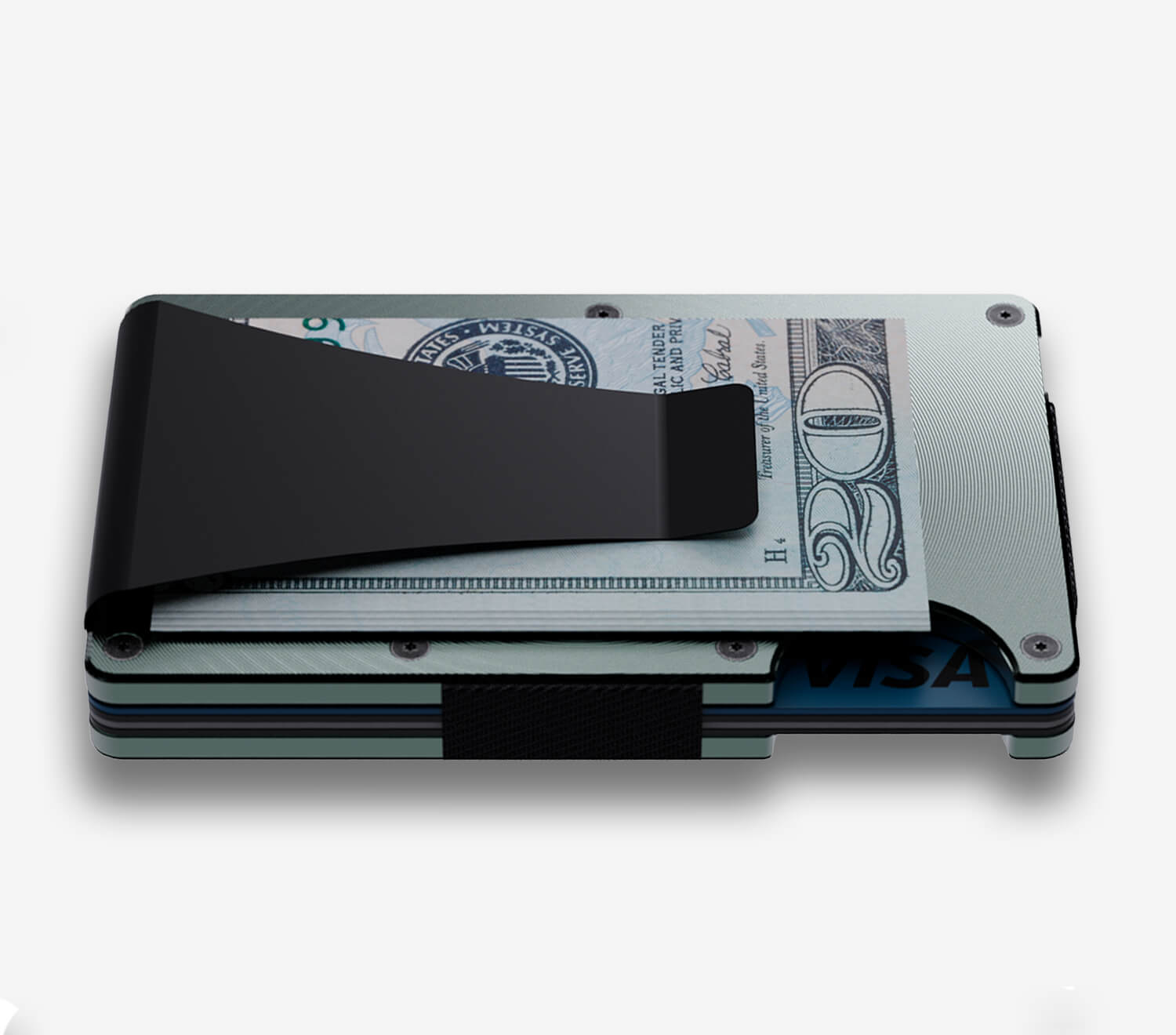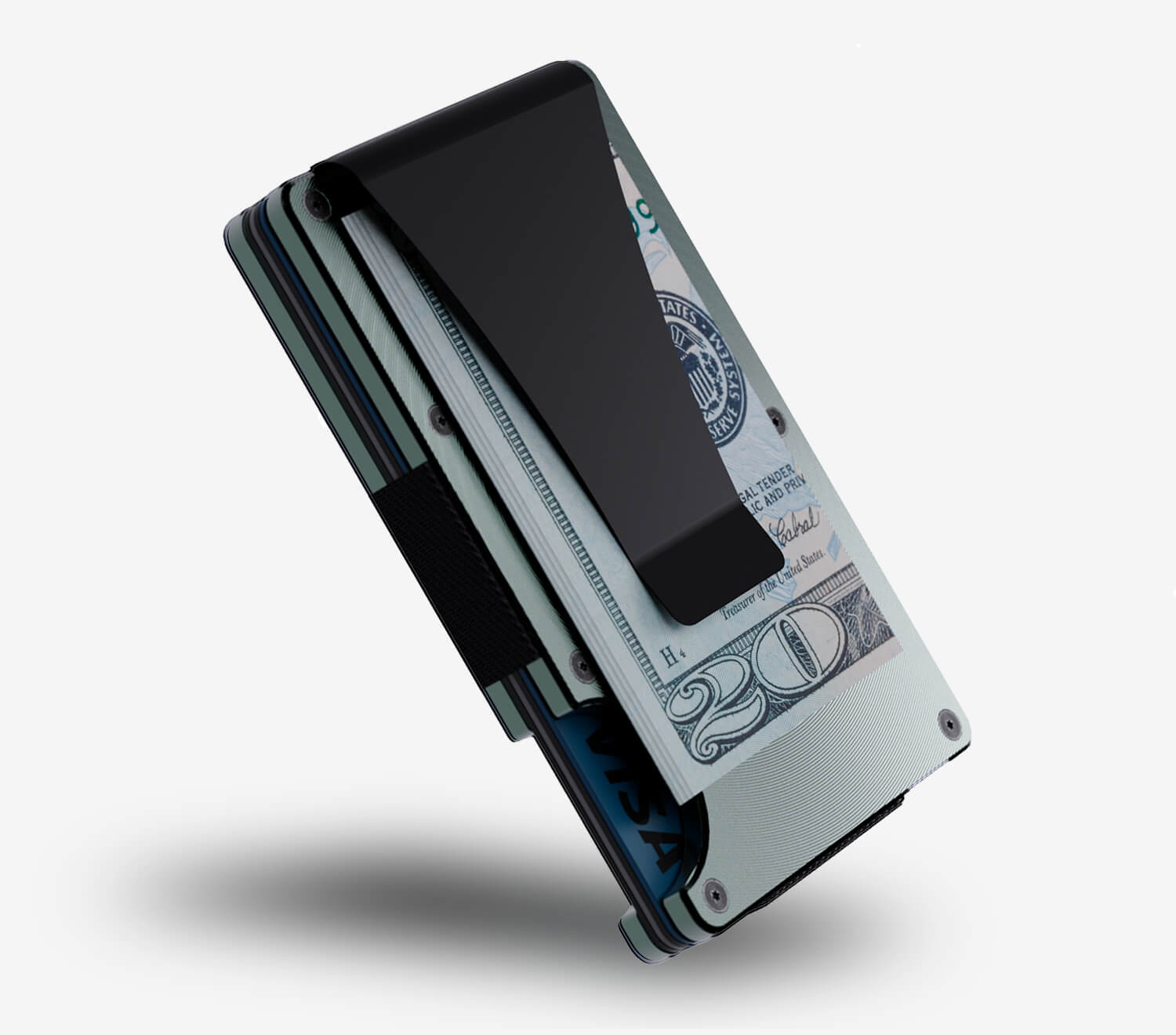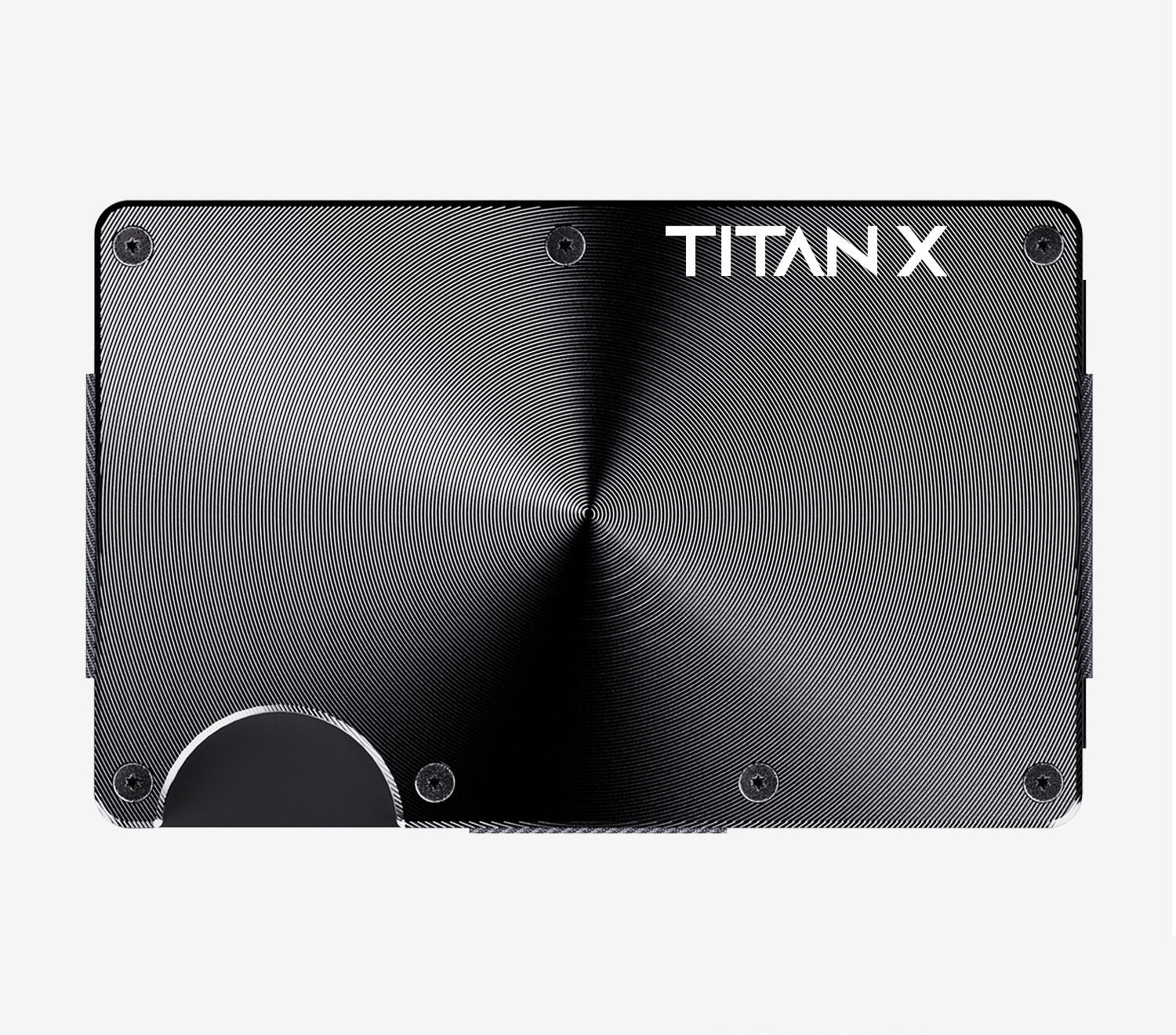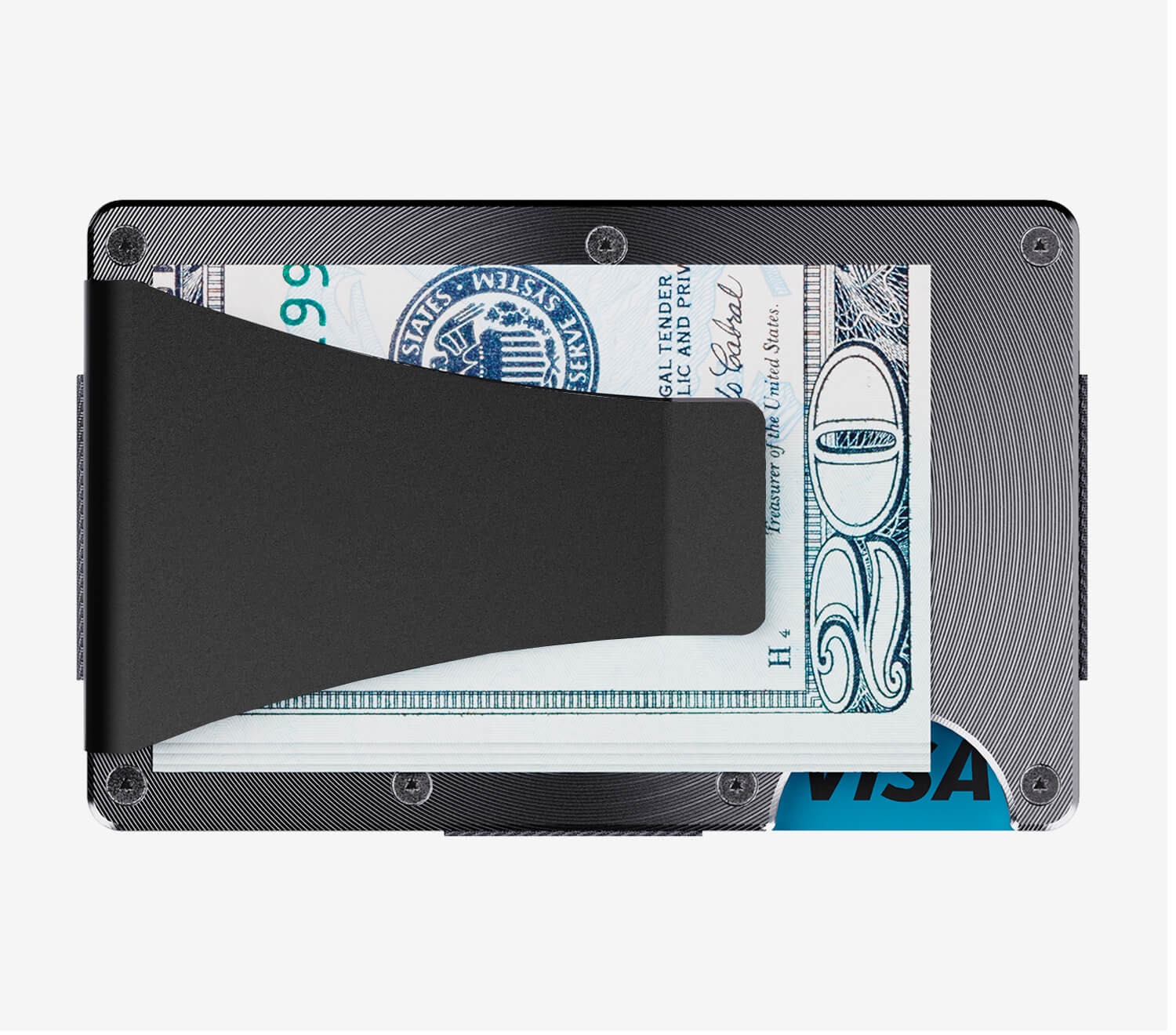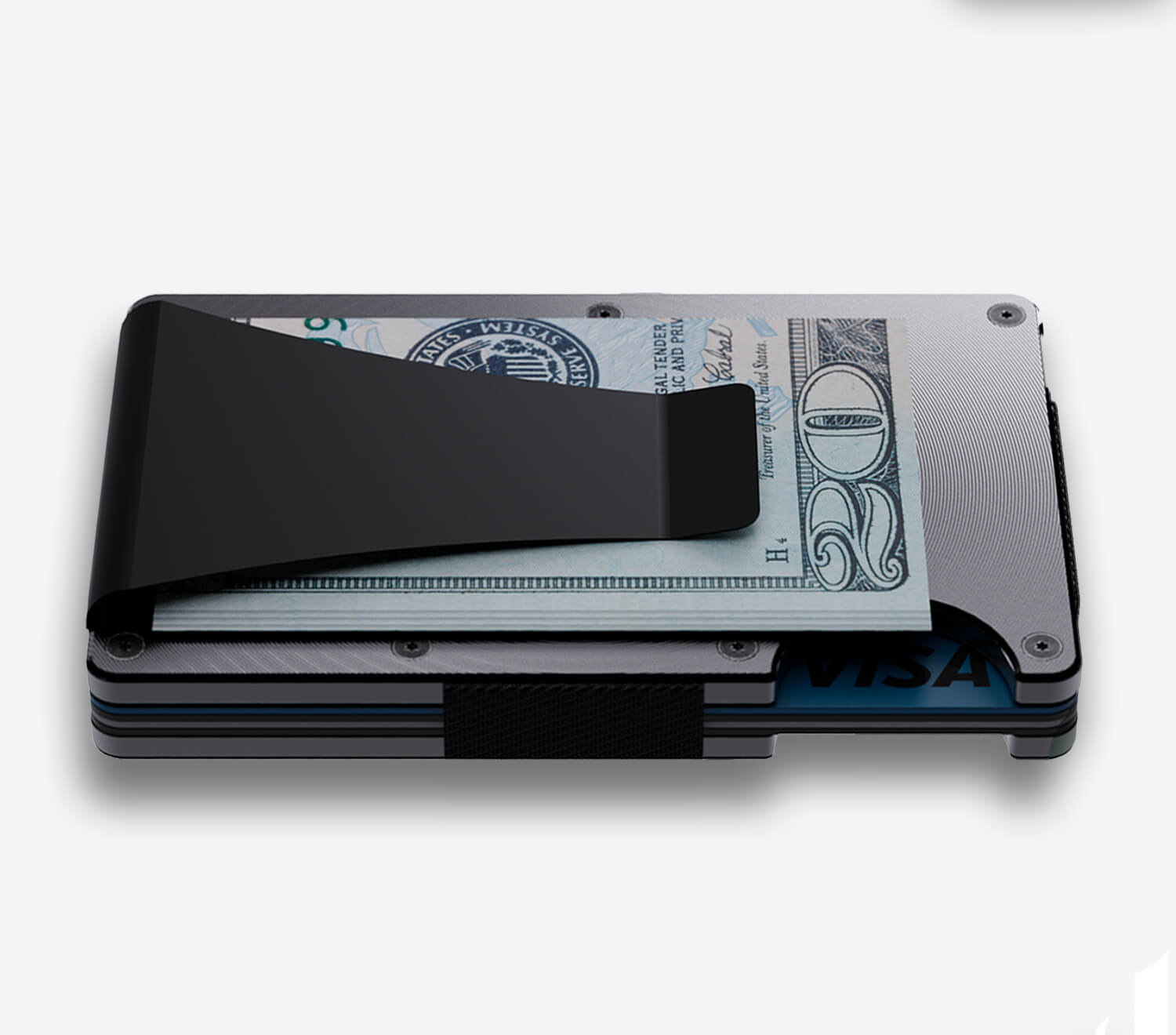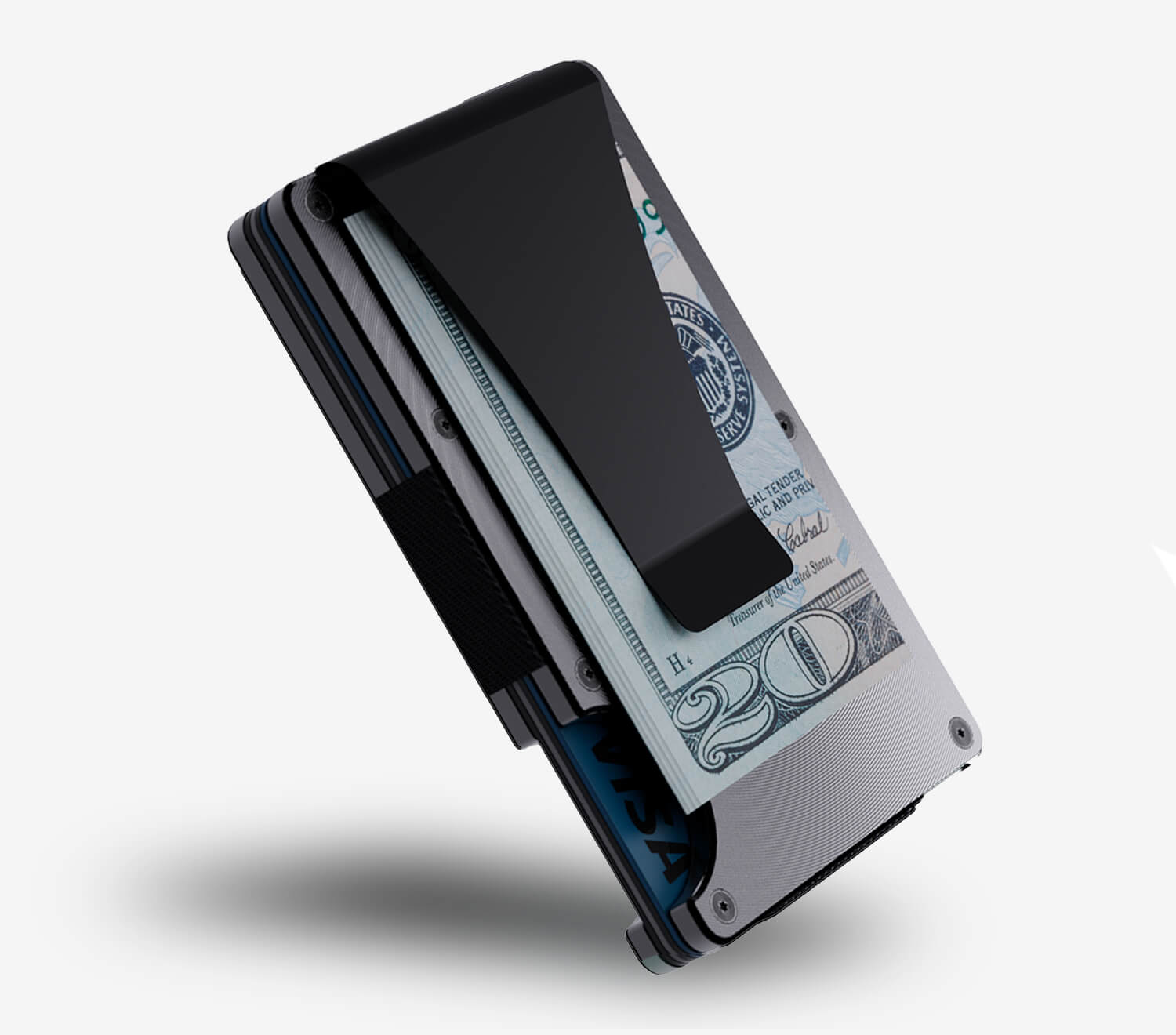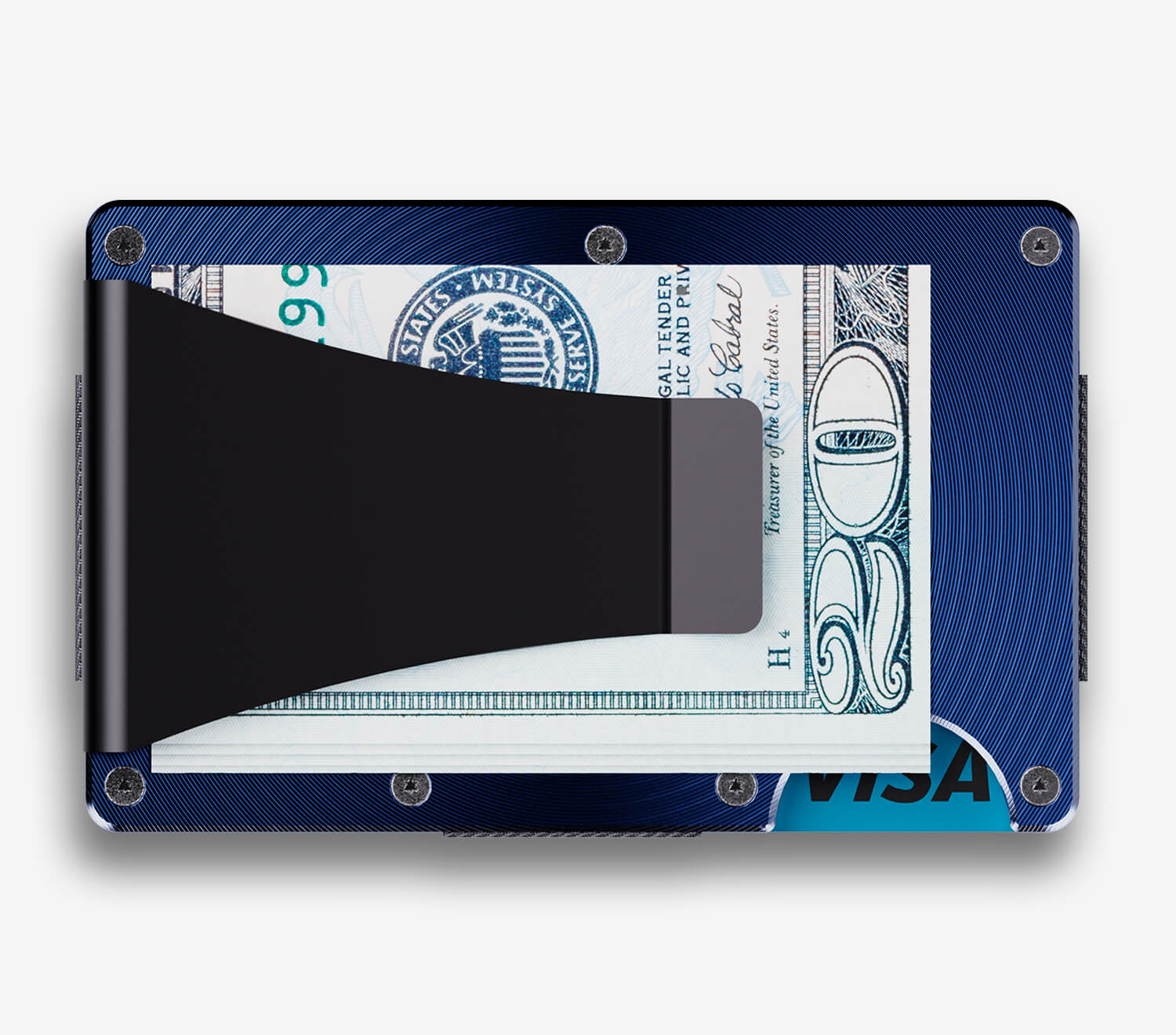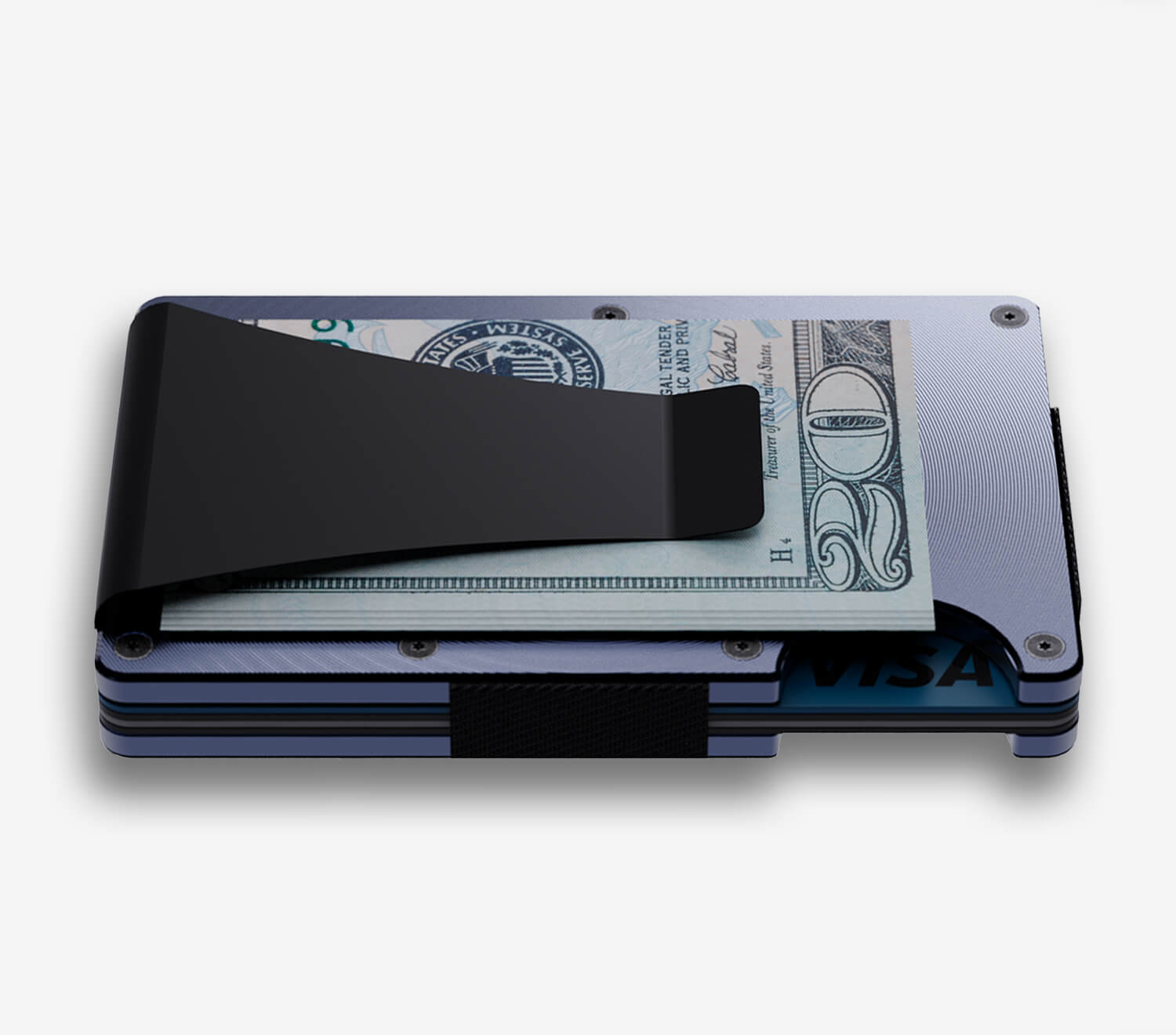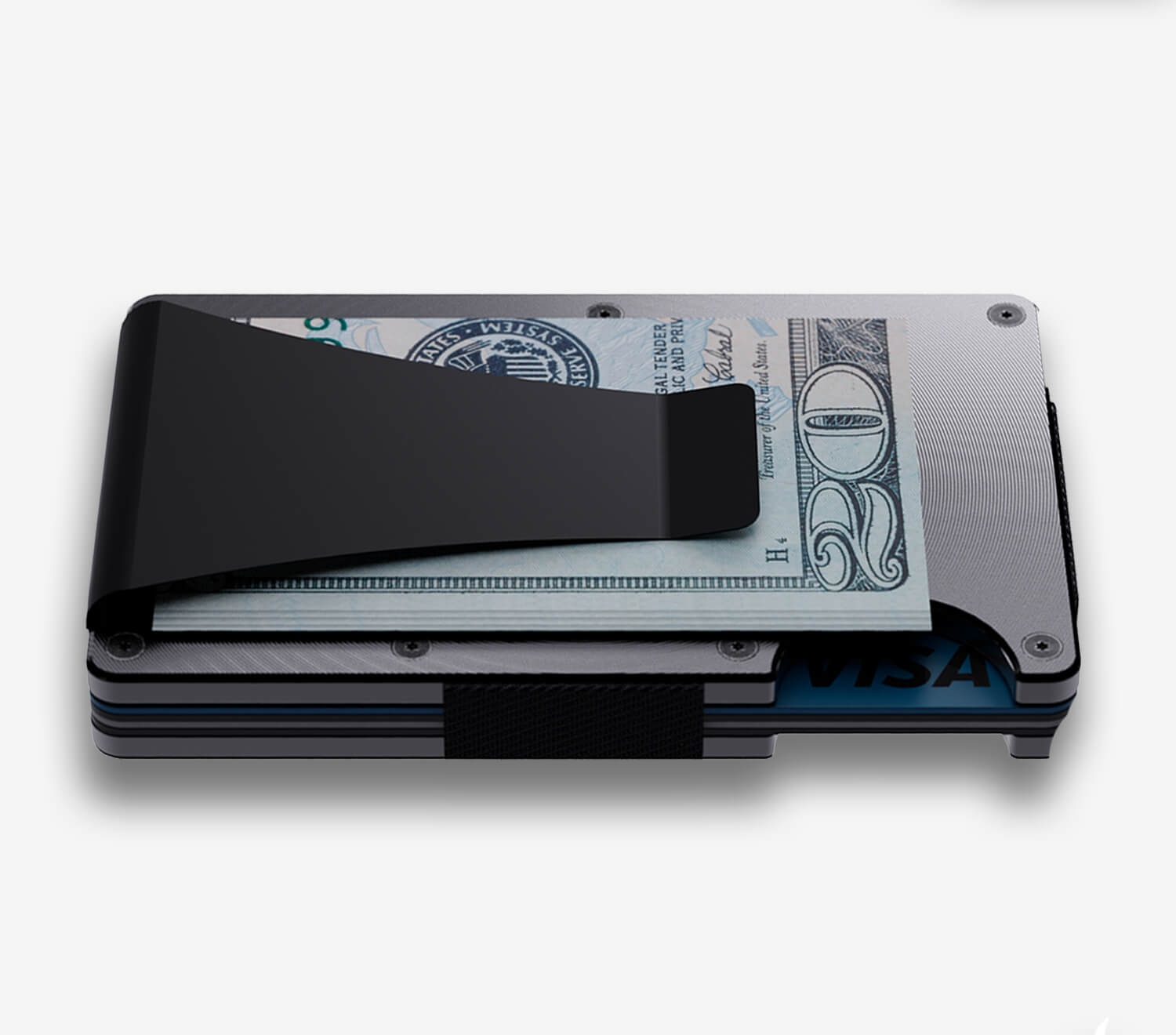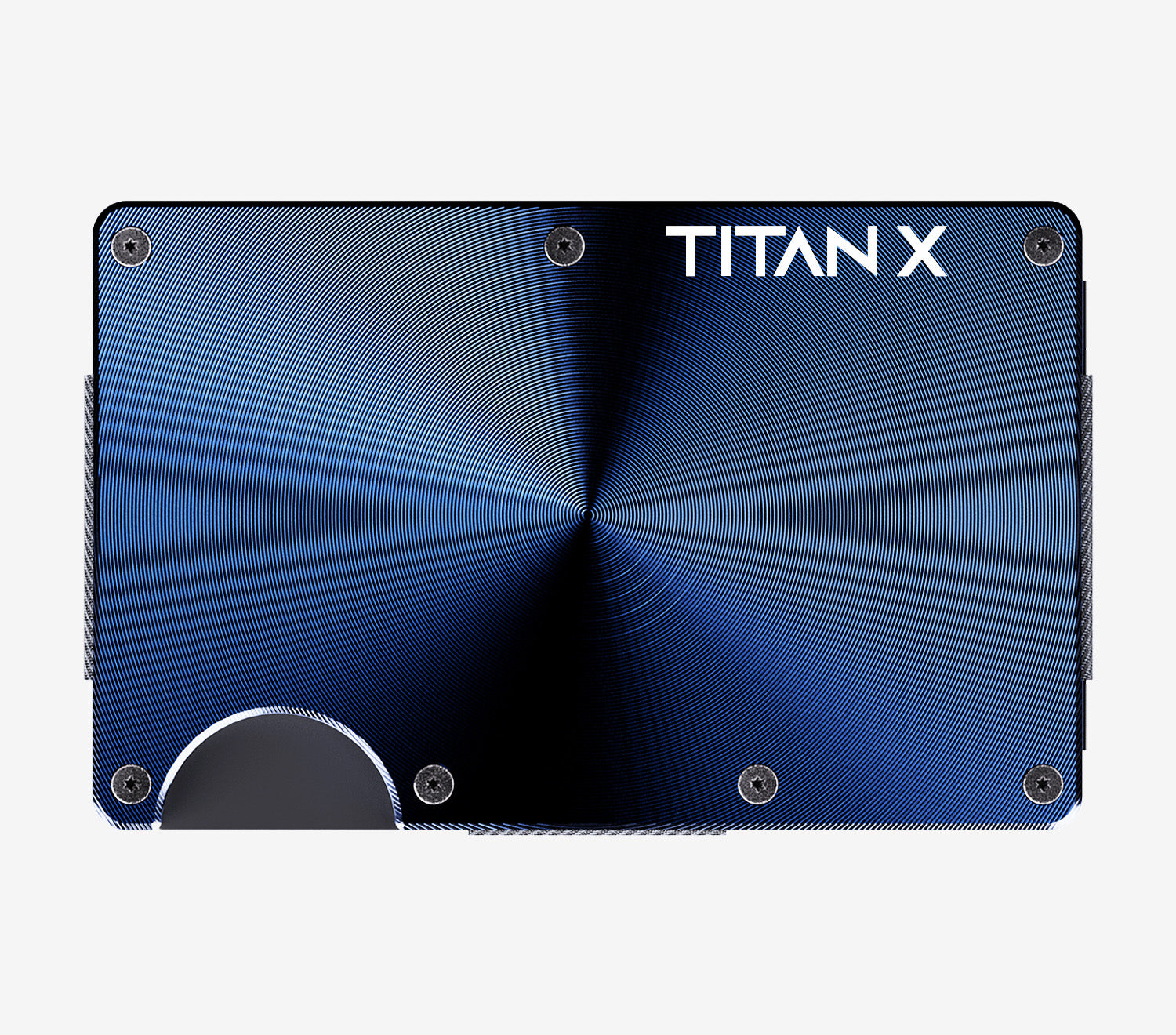 Titanium Pro Edition
---
Estimated delivery: -
Holds up to 12 cards
Sleek and modern design with easy card access
Money clip: ideal for cash, IDs and business cards
Light and comfortable: perfectly fits in your front pocket
Blocks RFID (wireless data theft)
Backed by our lifetime warranty
Premium package included (perfect for a gift!)
Made of high grade titanium
Orders are processed within 24 business hours.
United States ShippingStandard Domestic (2-5 days): FREE
Express Domestic (1-3 days): $8

Worldwide Shipping (Canada & Europe)
Standard International (7-12 days): FREE
Warranty & Specifications

Warranty

Our products are crafted to withstand everyday use - for a lifetime. If you ever feel that your wallet is not working properly, our team will make it right.

30 days risk free trial.

Try any TITAN X product for 30 days and if you don't like it, send it back, no questions asked.

Specifications

Made of titanium / Weight: 2.2 oz (63g) | 3.4 x 2.1 x 0.25 inch | 86 x 54 x 6 mm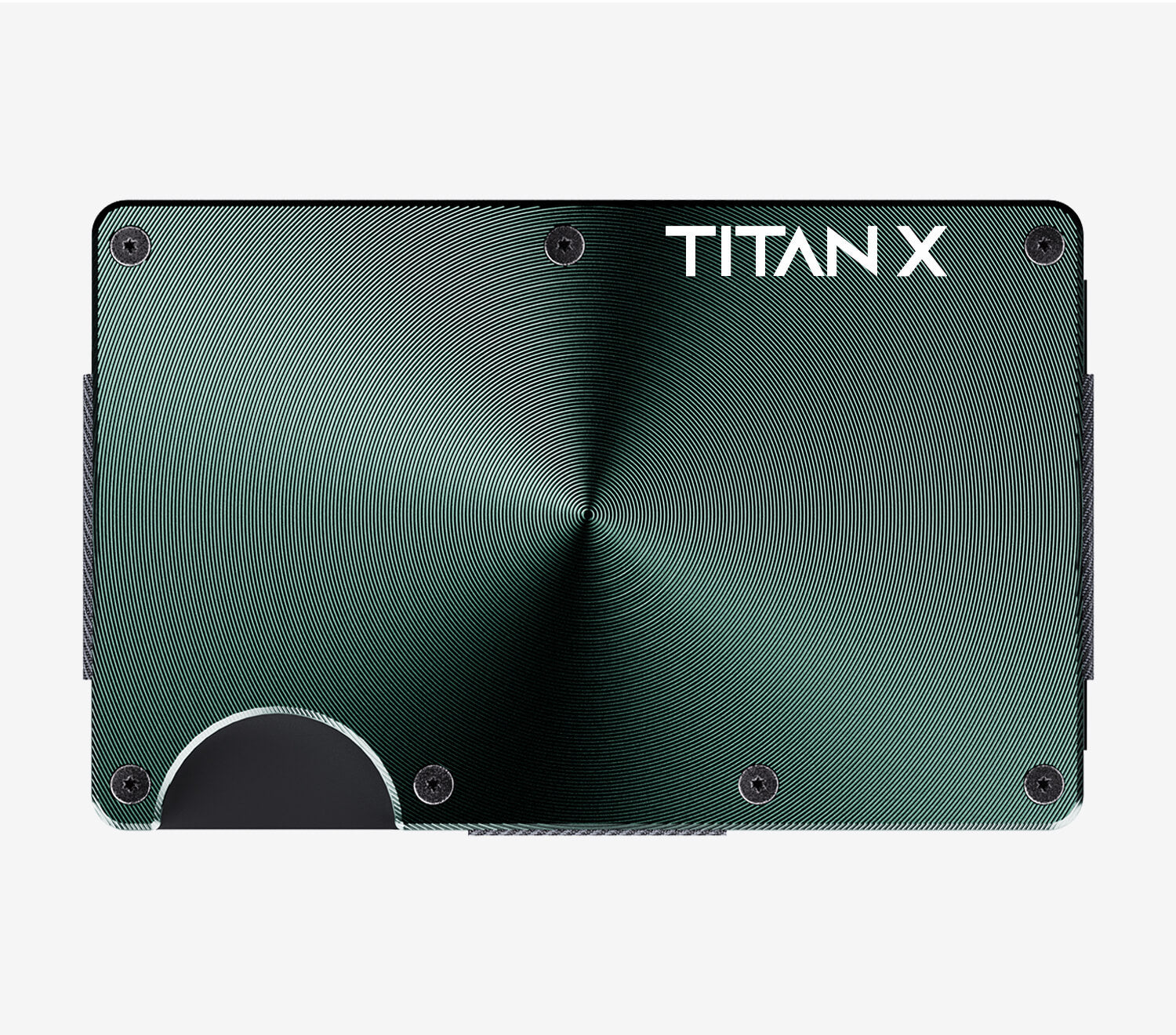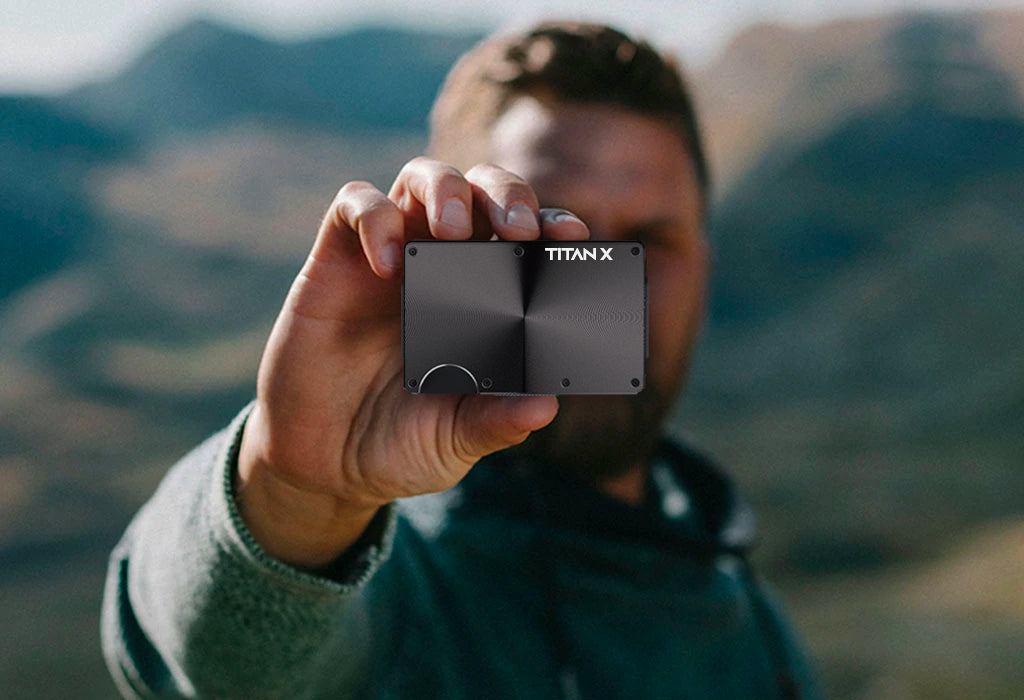 SLIM, MINIMALIST DESIGN
The Titanium Pro Edition is slim, light and it has a sleek design that will be the perfect touch for your everyday carry essentials. With the easy card access feature, you will be able to fan your cards in a butterfly view and extract the card you want. It's time to ditch that ugly and bulky wallet that complicates your day-to-day.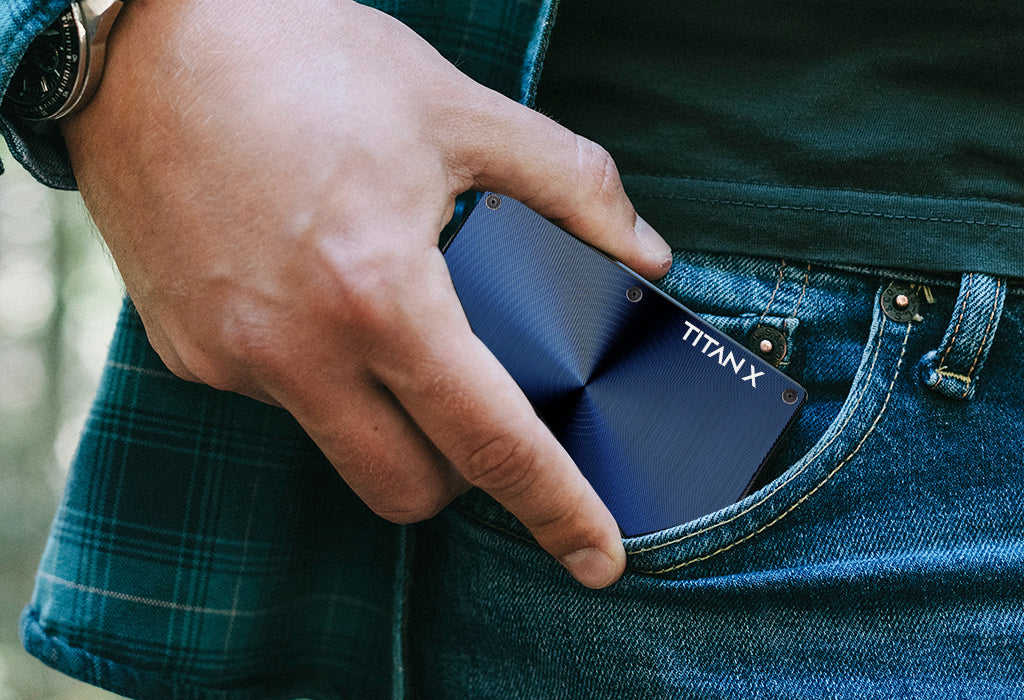 LIFETIME WARRANTY
We craft our products to be able to stand up to the rigor of day-in and day-out usage. If you ever feel that your TITAN X does not function correctly, please reach out to our customer support and our team will make it right.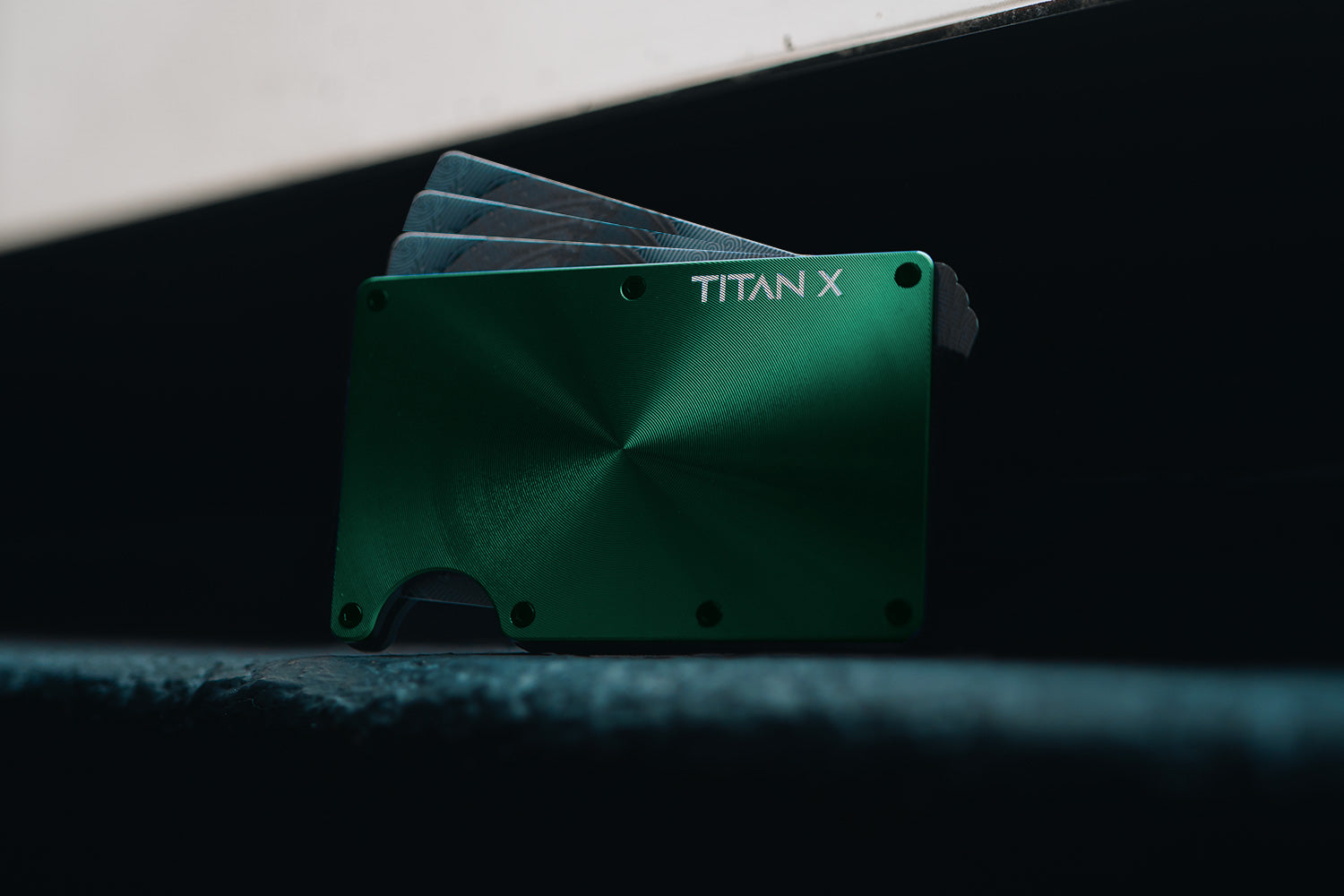 ANTI-RFID TECHNOLOGY
We incorporated the most advanced technology for wallets that you have ever seen. The aluminum plates that we have built inside the wallet secure the data that your cards have, making it impossible for thieves to steal your credit card's personal information with a wireless device.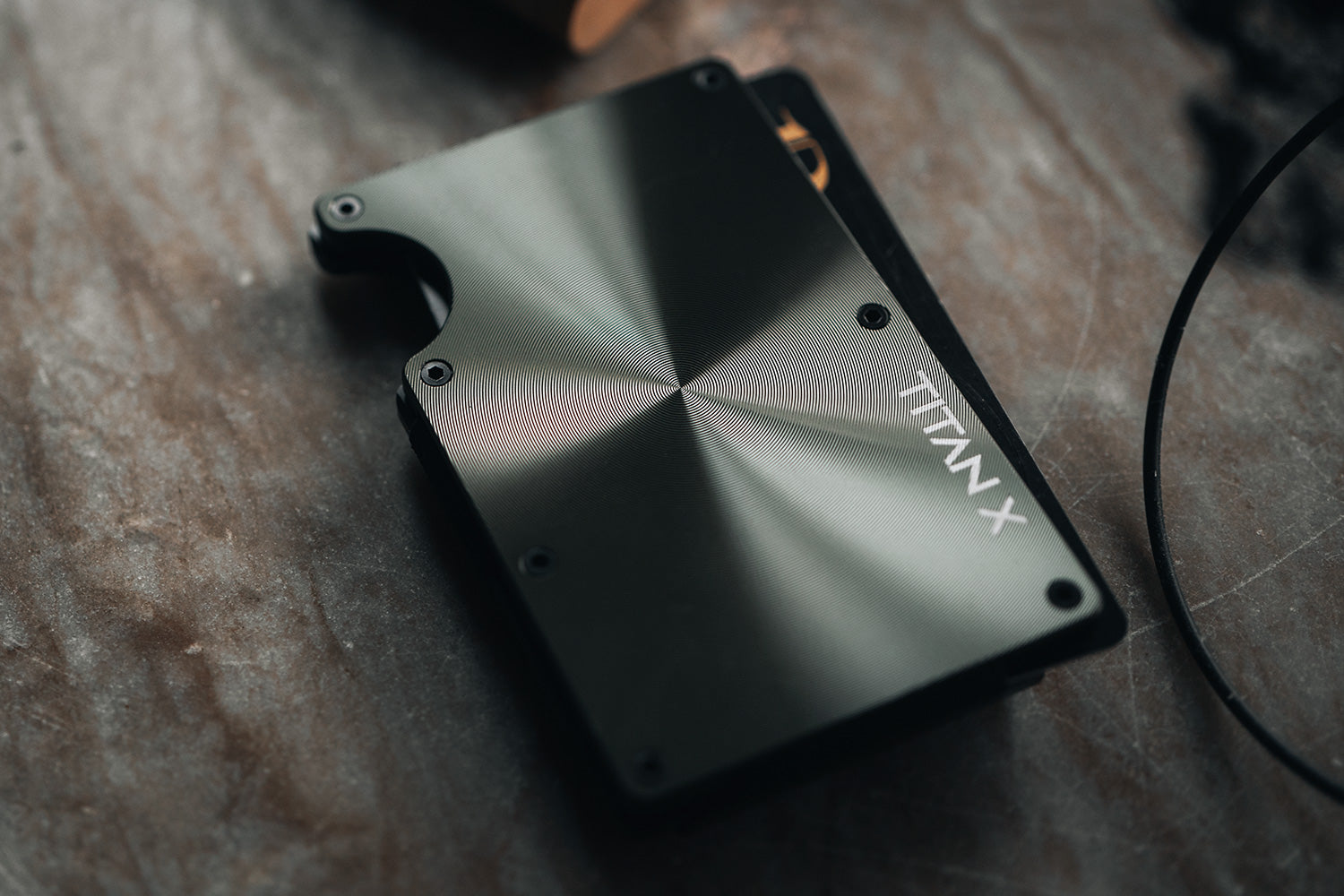 PREMIUM MATERIALS
This is not the wallet you change every year, the Titanium Pro Edition is a timeless accessory. We craft it with grade 6 titanium, the lightest and strongest material ever tested in a wallet.
This product is rated 0 of stars.
It has received 38 reviews.
How do I insert and how do I access my cards? Does it work well with embossed credit cards?

You can insert your cards inside the wallet by simply sliding them from the top groove. If you want to pull out a card, simply press the outside notch that allows you to access your cards in a butterfly view and extract the card you want. Yes, the TITAN X Pro Edition works perfectly with all type of cards, including metal cards and embossed cards.
What is the ANTI-RFID Technology for? 

Radio-frequency identification uses electromagnetic fields to receive information from tags that are attached to certain objects. Any scammer can use a wireless device in order to skim your credit card's data just by passing by. With RFID blocking, your personal information from credit cards and IDs is secure.
Can I keep some cards out of the anti RFID chip so I can use them without pulling them out?

Yes! Some of our customers keep a personal ID card out of the anti RFID sensor so they can use it quickly at work (for example) without having to pull the card out. In order to do so, keep the desired card attached to the money clip or cash strap so the anti RFID won't block the chip and your card will be read correctly.
How many cards and dollar bills can it hold?

Up to 12 cards. As for bills, up to 15-17 for the cash strap and up to 10-12 for the money clip model.
What keeps the cards from sliding out?

The elastic pressure that the plates have integrated can adapt to any amount of cards that you keep inside. It doesn't matter if you keep 1 or 12 cards, they will be perfectly safe and they will stay put inside the wallet.